These are the stories that were not in the top 10 most popular of 2019 that were among our favorites.
This is our list.
It was a year of artists and creativity.
Ken Merrill's Surfboard Museum Tour – A true highlight was getting a personal tour of this amazing surfboard museum with a great tour guide. Five short videos.
Jerome Greene, Provincetown Artist – A Profile – Greene sees his job as an artist capturing his time in Provincetown. This summer one time, we saw what seemed 1,000 people walking around Provincetown wearing Greene's artwork. And he is probably the best ice cube tray musician on the East Coast. And our favorite part is that there's more to the story.
Jay Critchley: Artist, Activist, Trickster & Shaman – A Profile – Critchley is a Provincetown artist with a serious message and a marketer's sense of joy and mischief. He has been compared to Andy Warhol, and for good reason.
Steven Xiarhos Retires – A Police Story. Is Politics Next? – One of the most well-known police officers on Cape Cod retired. While he considers a new career in politics, his background from his childhood in New Bedford forward was fascinating.
Weaponized Ticks? This Is A Real Question – Seriously, it was a question raised by a United States Congressman.
ArtsCape – Osterville Artist Joe Diggs Paints An Homage to Joe's Twin Villa – For our occasional column about art, we featured Joe Diggs of Osterville who put on a one-man show at Cotuit Center for the Arts featuring paintings of his family's longtime popular juke joint, Joe's Twin Villa.
At The Provincetown Film Festival With John Cameron Mitchell – The Provincetown Film Festival is always a whirlwind. Sure there are celebrities around, but they are secondary to the charisma of the town itself. So while not celebrity-hunting, we were fortunate to run into the film festival's honoree, the award-winning actor, writer and director, John Cameron Mitchell, doing what everyone else was doing: watching a terrific film.
Chatham Beach Conductor, Practicing Brahms In "An Expansive Environment" – Story + VIDEO – We saw him conducting an orchestra in the dunes of Chatham. Only there was no orchestra, and no music. Except in his head. John Masko is a a freelance symphony conductor from Providence, and he was working on his craft when we saw him.
A New Outer Cape Newspaper + Charles Sennott On The Crisis In Journalism – We are fans of local journalism – especially when it is not owned by a faraway corporation. We attended the launch of a new paper. We are rooting for it.
SEE ALSO … Top 10 Most Popular Cape Cod Wave Stories Of 2019
SEE ALSO … 2019, A Year In Scenic Photos
SEE ALSO … 10 Music Videos of 2019
Please like us on Facebook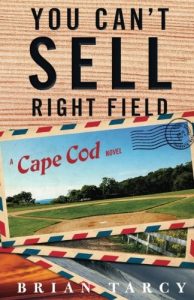 –PLEASE SEE You Can't Sell Right Field,  a novel from Cape Cod Wave about a developer, a softball team, and an election.