PROVINCETOWN – This past weekend, 1,000 people were walking around Provincetown wearing Jerome Greene's artwork. In his own way, he painted the town. It's what he's done since he arrived 12 years ago.
From the East End, where 18 pieces of his artwork had an opening at the Arthur Egeli Gallery to the West End and all through the center of town, were folks wearing blue shirts featuring Greene's painting of the boats, "Pat Sea" and "Joan & Tom".
His painting of the two iconic Provincetown fishing boats that sank together in 2005 was featured on the T-shirt of the Portuguese Festival and the 72nd "Blessing Of the Fleet," which was this past weekend.
"My job as an artist, what I've taken on, is to capture my period in Provincetown, my time in Provincetown." – Jerome Greene
Greene said the Portuguese population and especially the fishing industry was "the longtime heart of this community." And, he said that using his artwork "to celebrate that part of the town is really an honor. It's kind of like a welcoming into town after 12 years."
Greene appears plenty welcome in Provincetown as sidekick/frontman for The Broke Brothers band; the maintenance man at the Fine Arts Work Center (where he has a studio); and, especially as an artist who has shown work at the Arthur Egeli Gallery for five years.
With an eclectic, bohemian, and well-rounded background that has always featured art, Greene, 57, has slowly wandered from his roots in New Britain, Connecticut to, eventually Provincetown, where he instantly, over the course of many years, found his home.
---

** Please support important, independent local journalism.
See the DONATION BUTTON AT THE TOP OF THE PAGE **

---

"Always kind of a free spirit"
Greene's father was "a commercial artist and an art teacher. He was a commercial design professor at Central Connecticut State University," he said.
The second youngest of seven children, Greene said, "I grew up around art." He spent time as a child going to art fairs, and, he said, all of his siblings are creative. 
As a child, Greene said, "my parents would dump me off at my brother's place," where he would watch his brother, Ray, brother 14 years older, do his own artwork – sculpting, painting and such.
"I was young, 10 or 11 years old," he recalled. "I'd go there and watch him work, mind the store."
His brother, who died in 2007, would "give me a ream of paper and say, 'Draw stuff, man,' while he got stoned out back," said Greene.
"He was a hippie dude," said Greene. "Then we'd go camping at night on the Farmington River and throw potatoes and onions on the fire and eat them smothered in butter… It was the greatest little childhood anybody could ever ask for."
Reflecting back on his childhood, he said, "I think I was an artist then. I was a real creative kid, always making something, doing something."
And, he recalled, "I was always kind of a free spirit and didn't want to be bothered by the normal anything."
When told that it sounded like the thoughts of someone eventually bound for the arts community of Provincetown, Greene agreed.
But like many of the artists who find themselves, literally and figuratively, in Provincetown, Greene's path took many turns.

North Dakota, Connecticut, Falmouth, Mashpee, Hyannis, Orleans, Eastham…
During his life, Greene has not been afraid to say, "Screw it, I'm not locked into this job."
It's a philosophy that brought him to the Cape from Connecticut, where he moved after leaving North Dakota when he attended college for two years but found it "so boring." He had moved to North Dakota after high school to work with one of his brothers in the concrete business.
Greene has always worked in the trades. In North Dakota, where he went to college in the winter "because it was too cold to do anything else," he was a concrete finisher who worked on many projects.
His concrete finisher claim to fame, as it were, was "all the manholes in Bismark, North Dakota for five years were done by me and my brother," said Greene.
He considered pursuing a career as an art history teacher, but after finding himself bored with college, he moved back to Connecticut. Back in his home state, Green serendipitously through a friend became a roadie of sorts for the James Montgomery Band, a popular blues band that still tours New England, including Cape Cod.
In the mid 1980s, while on the Cape with the band, Greene met a woman who became his wife for 11 years. When he met her, he said, "I moved to the Cape two weeks later."
He moved to Falmouth, then Mashpee and became a tradesman. Greene knew he could work anywhere.
"I was always kind of a free spirit and didn't want to be bothered by the normal anything." – Jerome Greene
And his love of art, from back in childhood, never left. Always, he said, he had a sketchbook with him. From Connecticut to North Dakota, back to Connecticut and onto Cape Cod, the artist inside of him persisted and grew.
After a divorce, Greene moved to Hyannis where he worked as a bouncer for several years at Harry's Blues Bar on Depot Street. For a while, the bar had his murals on the walls. Greene lived in Hyannis for more than half a decade before moving to Orleans in 2002.
When he moved to Orleans, he opened his own gallery, Jerome Greene Fine Art, in Dennis. It was open about five years, he said, until the economy tanked in 2007 and people stopped buying art. He closed the gallery, moved to Eastham and slowly began, unknowingly it seems, moving to Provincetown.

Finding "like-minded people… who don't really fit the norm."
As a working artist on the Cape for several years, Greene had gotten to know other artists and, through a connection, got invited several times as a guest to The Beachcomber's Club. The famous yet mostly unknown long-running club seems to be something of an artist's bohemian version of Yales's "Skull & Bones".
The Beachcomber's Club, founded in 1916, which has a discreet, unmarked clubhouse in the East End of Provincetown, "is a club for artists and writers," said Greene.
He recalled his first visit: "I was invited to this thing. When I walked in the door, it was like I had walked into this fort I had built when I was 12 years old with my buddies," said Greene. 
He had found his kindred spirits.
"I was surrounded by writers and artists and creators and people who don't really fit the norm," he said. "I fit right in."
Eventually, he was asked to join as a member. "It's not often that I would join anything," said Greene. "But when they asked if I would like to be a member, I said, 'Are you kidding me? It's what I've always imagined."
He was living in Eastham at the time when a position as caretaker of the club opened up. It was a job that fit his skillset and it was a place that felt like home. He took the job.

Life As An Artist in Provincetown
Greene stayed in Eastham for a bit, but eventually moved to Provincetown. Reflecting back, he said he had always been intrigued by the art colony in town.
He found a reasonably-priced small studio to work in and he sometimes stayed there at night.
"I drifted between my studio and places I could live cheap. Twelve years ago, you could still find a place in the winter for $600 a month. Half the time, I worked it off in trade for different landlords," said Greene.
He now works at the Fine Arts Work Center as the maintenance man. He also lives on the property and has his studio there. By working at the center, Greene said, "I'm surrounded by the best and the brightest of the emerging artists and writers."
He also joined a band a few years ago, through friends at the Beachcomber's Club. He is the sidekick/frontman/jokester/ice cube tray soloist for The Broke Brothers band, which plays almost exclusively on Sunday nights at 10 p.m. at the Old Colony Tap.
Greene's percussion instrument in the band is an ice cube tray, "a 1947 Kelvinator tray" and a one-inch flat bristle brush paintbrush, which he uses to bang on the ice cube tray. "I wouldn't know which end of a drumstick to use. I can only use a paintbrush," he said.
The band is an outlet to hang with his friends for "a bunch of role playing. It's every kid's dream to be in a band," he said. But it is his art that is his true passion.  
When Greene first settled in town and got his bearings, he said, "I wanted to be known as a Provincetown artist… if you can make it in Provincetown as an artist, then you have made it as an artist."
Of his art, Greene said, "My main focus is painting from life." His favorite is En plein air, or painting outdoors, and much of his work features life in town. "My job as an artist, what I've taken on, is to capture my period in Provincetown, my time in Provincetown."
Greene, who collects local art, said, "My collection has a few different older Provincetown pieces. Guys that were doing the same thing I'm doing, but they were doing it 100 years ago."
"There's a certain oneness with anybody who's been a Provincetown artist," he said.
And while there is that oneness, there is also the individuality of art. "Part of what I do, part of what makes me an artist," said Greene, "is I am the raconteur. I am the the guy that has a story, and every painting has a story."

The Artist On The Shirt
Greene is not Portuguese. "Not even a smidgen," he said. "I never even had a Portuguese girlfriend."
What he did have was deep admiration for the Portuguese community's long history in town as well as a good friend on the organizing committee for the Portuguese Festival.
For the past 30 years or so, the festival has picked a local artist to have a design on the official T-shirt, and two years ago Greene was approached to do this year's shirt.
He was asked to paint the two boats that sank together in 2005. The boats, "Pat Sea" and "Joan & Tom" were boats that Greene had admired and, he said, he wished he had painted when they around. 
Instead, he worked with "a compilation of photographs" provided by a friend, Steve Kennedy, "who has been painting the fishing fleet and photographing the fishing fleet for decades," said Greene.
He donated the painting, which was auctioned off and purchased by Napi Van Dereck, owner of Napi's restaurant, said Greene.
But in some ways, one thousand people purchased it. On the Saturday of the festival weekend, they were all over town. It "was probably the most exposure I've had in my lifetime," he said.
"A few people asked me to sign my shirts for them," he said.

Full Disclosure, One Final Note
Many lifetimes ago for both Jerome Greene and myself, we were pretty good friends for about a half decade. It was when he lived on the Upper Cape and worked full time in the trades.
I had known he was an artist. He had shown me some of his pencil sketches from his sketchbook, and they were amazing.
And then we lost touch for about three decades, until I found that his artwork was appearing on the T-shirt for the Portuguese Festival.
Discovering it was Jerome's work being celebrated in town, and that he was a full-time Provincetown artist, was one of the coolest discoveries of my life.
I can best describe it this way: I listen to a lot of sports radio. I recall years ago an older guy calling in and saying he played minor league baseball with Mickey Mantle. And then the caller said, "I knew Mickey Mantle before he was Mickey Mantle."
Exactly. That is my story of Jerome Greene, Provincetown artist.
---

** Please support important, independent local journalism.
See the DONATION BUTTON AT THE TOP OF THE PAGE **

---
Please like us on Facebook
For more stories like this, please see Longform stories 
Click for more Provincetown stories
---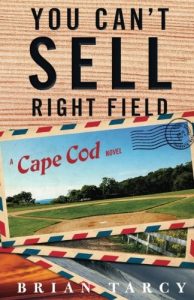 –PLEASE SEE You Can't Sell Right Field,  a novel from Cape Cod Wave about land for sale, a crooked developer, a softball team called, "The Townies," and an election.
Based on the true story of a Cape Cod development.