PROVINCETOWN – Starting a community radio station on the Outer Cape was an audacious idea that first appeared in 1976 as a spark inside the mind of Mark Primack, a "professional hippie" living in Provincetown at the time.
"I had never really accomplished anything," said Primack, 74, who now lives in New Hampshire. "I was really just a dope-smoking hippie."
But one day in 1976, he was reading Mother Jones magazine when, "I saw an article that said you could start your own radio station. Immediately, I thought, ah ha, this is it," he said. Primack, in a speech he gave several years ago to a WOMR annual meeting, described reading the article as the moment when "the sparks started flying."
Shortly afterwards, with the help of a local office of a federal make-work program, a meeting was set up and held at the local community center/senior center for anyone interested in pursuing the idea of starting a radio station in Provincetown. About 10 people showed up.
Carol D'Amico, 80, now of Truro, whose voice was first to air on the new station, was one of the people at that initial meeting. "We were in a bare room, she recalled. "There was a long table with a lot of chairs around it…. Mark passed around a paper asking how interested you are. Next to if you are 'very, very interested' I put five stars."
It was a small but passionate group.
Six years later, at 5 p.m. on March 21, 1982, WOMR went on the air.  
Into a 1,000-watt broadcast signal that only reached as far as the Wellfleet Drive In, D'Amico's voice said,"Hello Provincetown, this is your community radio station," and a radio station was born.
That was 40 years ago. The original group and countless volunteers since then "took it from being a really shaky edifice, to be honest, to being something that you would call 'institutional' in a positive way," said Primack.
D'Amico, said, "We created something out of nothing, and it took a whole bunch of us. It wasn't just one of us. It's been a wide community effort."
The Mother Jones article that inspired Primack referred to the book, "Sex & Broadcasting: A Handbook For Starting A Radio Station For The Community" by Lorenzo W. Milam. 
The first sentence of the first chapter of that book, published in 1975, is, "Broadcasting as it exists now in the United States is a pitiful, unmitigated whore."
"That was a transformational book," said Bob Seay, 76, of Eastham, a former executive director of WOMR.  "It suggested people could have their own radio stations. You didn't need corporations."
---

***** Please support independent local journalism. A donation of just $5 helps. Thank you! 
See the DONATION BUTTON AT THE TOP OF THE PAGE *****

---

Setting The Scene
The idea of a community radio station "was a fairly new phenomenon in the early 70s. It caught on as the 70s progressed," said Seay. 
Provincetown, as a place to live year round, also started to catch on.
"In the 60s, Provincetown was a summer place," said D'Amico. "I tried to stay here in 1963. There were locals – the Portuguese fishing community, and some artists. Some people, a few of us but it was very few, gutted it out all winter. That was it. You'd go shopping to the A&P just to see people."
After that one winter in Provincetown, she didn't try again for more than half a decade.
"In the 70s, there was an influx of people like me," she said. She had been born in the North End of Boston and was teaching in Roxbury before giving it up to move to Provincetown. She took a job cleaning houses, then waitressing.
"For me, it was the journey of a 60s, idealistic kid," said D'Amico.
She and others like her who arrived then, she said, were leaving society as they knew it and making this new society at the tip of Cape Cod. Gay folks, straight folks who didn't fit into society, artists and misfits all found a welcoming place that they finally fit in, she said. "I found kindred spirits," said D'Amico.
"For me, it was the journey of a 60s, idealistic kid." Carol D'Amico, a WOMR original volunteer, on finding her way to Provincetown.
Primack said of Provincetown in the 70s, "It was wild times here. Old bohemian types, artists, hippies and other creative types were experimenting with new ideas about community."
D'Amico said many important Outer Cape organizations – including the Center for Coastal Studies, and the Fine Arts Work Center – started during this time.
It was in this burgeoning creative cauldron that Primack found himself when he picked up the fateful copy of Mother Jones magazine.

Promoting The Idea Of A Radio Station & Raising Money
If the station was essentially born when it went on the air in 1982, it was conceived in 1976 at that first meeting of 10 or so passionate minds. D'Amico refers to the time period 1976-1982 as "WOMR [version] 1.0."
"One of the people that showed up to that first meeting was a guy named Paul Christo, who actually was part owner of two radio stations in Connecticut," said Primack.
"He didn't know how to do a community radio station," said Primack of Christo, "but he knew how to technically build a radio station."
The small group began meeting regularly. They incorporated as Lower Cape Communication and filed a license application with the FCC.
"We were fundraising," said D'Amico. "We were always talking to people, the Lions Club, this one, that one – 'We need a radio station.' We'd go to the selectman and talk about the radio station and what permits we needed… at some point along the way all of us did four or five things at once."
One FCC requirement was that the group show it had enough money to put the station on the air, said Primack. Two of the founding members put up $2,000 each, said Primack. D'Amico said she put up $400.  Then Primack began approaching local business people for donations.
"I'd never raised a dime in my life," Primack said. "But I surprised myself. The idea and passion carried me."
One of those he approached was John Yingling, owner of Spiritus Pizza. Yingling, called "Jingles" by many who know him, turned out to be "an angel," said Primack. "He knew how to run a business."
Primack was able to raise $12,000. In June 1977, an application for a license was sent to the FCC.
After a year of waiting for the slow-moving FCC, said Primack, in 1978 they heard that they would soon be considered and "were likely to get the license."

An Attempt To Stop WOMR On The Grounds Of "Moral Turpitude"
But then a new problem arose. "We had this license pending and the next thing we knew, a radio station in Orleans filed a petition to deny."
"They made 27, I vaguely remember, charges against us," said Primack. "Things like lack of money, lack of a community need, and other flimsy arguments," he said. "But the big charge was related to Paul Christo," he said.
A year earlier, in July 1977 – one month after the FCC license application had been sent – Christo was linked to a vice raid of the Atlantic House Bar.
 "The sheriff of Barnstable County raided the A House Bar," said Primack. "Gay men were having public sex on the stage." According to an article by E.J. Kahn III in the fall 1977 issue of Provincetown Magazine, while six men were arrested at the bar during the two nights of the raid, a seventh man, "the chairman of a town commission," received a summons to turn himself into district court for arraignment. Christo was chair of the finance committee at the time.
"That was a famous raid, almost like Cape Cod's Stonewall," said Seay, a longtime broadcast journalist who was working for a commercial station on Cape Cod at the time. Seay currently works for WGBH, which is a Boston NPR station.
"That was a famous raid, almost like Cape Cod's Stonewall." Bob Seay, former WOMR executive director, about a vice raid at the Atlantic House in 1976.
The raid was relevant, said Primack, because "the petition to deny claimed that Paul's moral turpitude was sufficient cause to have our license application pulled," said Primack. 
Yes, a charge of moral turpitude almost derailed the dream of what would become Outermost Radio.  
Once the Orleans radio station filed the petition to deny, Provincetown's newspaper at the time, the Provincetown Advocate, "heavily backed" the effort" to deny the license, said Primack.
Both, he said, cited moral turpitude as their reasoning. "But the Orleans radio station clearly saw us as a threat to their advertising income," as did the Advocate, he said.
"It was a more insidious rap against Paul," said Primack. The moral turpitude argument was one they thought they could win," he said. "But their real concern was that we would get the license and then take it commercial."
They were essentially afraid of Christo's business experience in the radio business, said Primack.
"There is nothing wrong with going commercial from the FCC's standpoint. That's the nature of competition, of course. So they went with the moral turpitude thing," said Primack.
Finding a high-priced lawyer to fight "seemed impossible," said Primack.
But the station had already made contact with the National Federation of Community Broadcasters. So when the legal trouble arose, Primack reached out pleading for help. Two weeks later, they had a pro bono lawyer working for them.
"He spent two years working on our behalf for free, and we never even met him," said Primack. He succeeded. The lawyer, who focused on the specific area of broadcast law, was "the secret sauce that made WOMR," he said.
Finally, in the summer of 1980, the petition to deny was dismissed by the FCC with one sentence, said Primack. The key word of that sentence was, "spurious," he said.

The Station is named WOMR
During that time, the station had become something of a lightening rod in the town, mostly because of the controversies of Christo and Primack, said Primack. Christo, chairman of the finance committee at the time he was arrested at the Atlantic House, was controversial because of the arrest.
"At least one, if not more. of the selectmen would not sit down with the finance committee because Paul was chairman," said Primack.
"I was also controversial and hated by many of the town people because I was leading a campaign against dune buggies in the Provincelands, and a lot of Provincetown natives rode dune buggies for recreation," he said.
And so one week after the license was granted, Paul and I ultimately concluded that our presence was an enormous distraction," said Primack.
Primack, the president, and Christo, the vice president, resigned from the board. "We were both used [as a reason for others] to attack the station constantly at that point. It was unpleasant to be honest," he said.
"We were both controversial and disliked by the townies," said Primack. "And part of the reason to have the radio station was to involve the townies."
Primack, who went on to a career as a teacher and environmental manager, moved to Boston.  Christo, meanwhile, remained in town "and was instrumental in putting the station on the air," said Primack.
But before Primack left, there was one more thing to do: name the station. 
There was a radio station book with all the call letters in use in the United States, said Primack. Once the case was won, he said, "Paul called me and told me I have to pick the call letters."
Primack called two close friends: a writer, Richard LeBlond, and Arne Manos, who was among the original group that met in 1976. The three sat at an outdoor cafe with the book of call letters and started to come up with names that fit the Cape/Provincetown vibe – such as WIND, WAVE, and others – that, the book showed, were already taken. 
It was LeBlond, said Primack, who came up with the name Outermost Radio and the call letters WOMR.
While it has grown into an actual well-known entity, Primack said he regrets not involving others in the original group to help make the decision on call letters.
"I should have left it up to the board of directors, all of them, not just me and my buddies," he said.

Interferring With Some Truro TV Signals
D'Amico became president. "There was no programming. We weren't on the air," she said. But putting the station on the air would be expensive. "It was up to me and a few others to raise money," she said. She mentioned specifically Primack and Tom Conklin, who was involved in planning from the beginning version 1.0 stage.
Conklin, said D'Amico, served as president, station manager, programming director at various times. He was also instrumental, especially in the early years, for helping with much of the behind-the-scenes work that was necessary to building the radio station, said D'Amico. Conklin has since passed away.
At the beginning to raise funds, she would run benefits. Some had music, poetry readings, auctions. Some were successful and raised thousands of dollars. "Some were a flop," she said.
She sat with business owners asking for money. She and another volunteer wrote grants. "I was a waitress at Ciro & Sal's. We would have 'lasagna night' as a benefit. The food was donated by the restaurant, she said. "All the other waiters would pitch and help by not taking tips," she said. The tip money was then donated, she said.
Then finally, as the launch date approached, D'Amico and others put up posters all over town that said, "Tune in tomorrow to find out who we are and what we're about," she said. 
And then on March 21, 1982, D'Amico's voice was heard by those who tuned in, and by some who didn't, she said. "Once the radio station went on the air, our broadcast signal interfered with the television broadcast signal of everyone on Beach Point, the cottages of North Truro," she said.
There was a technical problem causing the signal coming from the station's antenna atop the town water tower to interfere with the television signals of a swath of North Truro.
Calls started coming in. The reaction inside the station, D'Amico recalled, was, "Oh shit. What do we do now?"
The radio station went off the air for a few days. "I had to go to Washington," said D'Amico. "We had to scratch our heads to get the money [to travel to Washington]."
She made the trip and explained the problem to federal authorities. "The FCC told us what to do in order to stay on the air. The problem was our lack of information. It was an engineering problem."
Essentially, because of faulty engineering by the station, they had to install a device on the antennas of all the houses in North Truro receiving the radio signal over their televisions, recalled D'Amico.
A week or so later the station was back on the air.

Early Programming; Station DNA
Initially, said Seay, "Very few people could hear it."
But those who did found "tremendous creative energy," coming through in the programming, said Seay. "You could tell people couldn't wait to create their own radio station," he said.
"Provincetown is a perfect place for community radio, in a way," he said. "There is so much creative talent."
"Community radio depends on where it's being done," said Seay. "Provincetown adopts a Provincetown attitude. Provincetown has this brand – gay, arts, counterculture, and it's built in a way that works," he said.
Community radio works better in a rural area than a city, said WOMR Operations Manager Matthew Dunn. "There simply isn't the bandwidth available in many big cities," he said.
"There are several hundred community radio stations across the dial," said Dunn. "They are often in rural areas. It's easier to get space on the dial."
Thus community radio stations tend to be in places like Provincetown, or native communities and migrant communities out west, said Seay.
In Provincetown, there were plenty of folks ready to step forward and create programming. D'Amico was in charge of programming at the beginning. "The original concept was that anyone who wanted to do a program could," she said.
And so there was a marching band show, classical music, folk, jazz, and rhythm and blues shows. The station played full sides of albums and had a news and public affairs show and more, she said.
Arne Manos printed a monthly six-page newsletter called, "Airwaves," that included an up-to-date program guide and news about the station, said D'Amico. The newsletter "was really good," she said.

Three Early Deejays
A couple of years after the station first went on the air, Chuck Cole of Wellfleet returned from a four-year sailing trip to the Caribbean "and found out there was a radio station," Cole told Cape Cod Wave in 2018.
He was enthralled. "I was listening to programs that made me cry. They put tears in my eyes, literally," Cole said. 
When a favorite show of his was going off the air for a while, he volunteered to be a temporary replacement host. That was in 1984. He's still at it.
"It felt like the hippies were waving this radio flag. We could say and play what we want. That's freedom," he said.
His show, called, "Thursday First Light" usually begins with a recording of some kind of chanting and ends with Cole reading aloud for 15 minutes from a book.
"He exemplifies to me one of the most attractive things about community radio," said Seay. "Sometimes you get a program that you would just never get anywhere else."
Denya LeVine, 76, of Wellfleet, who now has a show called The Fiddle & The Harp, which feature Celtic women's voices and the blending of Celtic and world music. She has been on the airwaves of WOMR since 1985. Her first show was called, Sail Away Ladies.
"Back then we played records," she said. "Records and cassettes."
LeVine is a professional musician who was in a band in the early 1980s with one of the station's original deejays. "I was aware of it right from the beginning," she said. At first, she had not been interested in being a deejay because she was busy with her life as a musician, she said. 
"Then I heard one of the folk shows was going to become a blues show.  She was was disappointed to be losing the folk show.
With a friend, Elaine McIlroy, they started a Wednesday morning show called, Sail Away Ladies. The idea of the show was to "play music by women, but not all music by women," she said.
They alternated the weeks that they hosted. When McIlroy left, LeVine kept hosting with a series of other alternating guests. 
Sail Away Ladies lasted more than a decade. She now alternates hosting the Fiddle & The Harp with three others.
Indira Ganeson, who lives in Provincetown, is a novelist and longterm fellow at the Fine Arts Work Center. She began volunteering with WOMR in the mid-1980s during her first fellowship with the Fine Arts Work Center. 
She had a show called, Monday Morning First Light. "I played folk music. But I also played the B-52s," she said.
Then Ganeson got another fellowship and her show continued. It evolved, as many shows do and as the station has. "In terms of equipment, it has changed a lot," she said.
She now has a Sunday morning show called Namaste, which is a magical mystery global music tour featuring raga, qawwali, chant, eastern and western classical, repetitive sound collage, rock, pop, modern jazz, and cafe music. "Also, some B-52s," she added.
In her first years volunteering at WOMR, Ganeson said, "I used to lug all these records down the street. I could carry about 20 albums," she said.
"And in the beginning, I thought maybe there were only a couple people out there listening to me. Now I know what kind of reach we have," said Ganeson.

Community Radio Is Not NPR
WOMR "essentially is a mission-based organization to get members of the community involved in the making of radio and the management of the radio station," said Dunn, who is operations manager.
The station receives some grant money from the Corporation for Public Broadcasting, Dunn said. 
"The majority of our money comes directly from donations from listeners. We also get support from local businesses in the form of underwriting." he said. In addition, said Dunn, the station runs fundraisers, and also resells donated vinyl albums.
"What makes us different than public radio," said Dunn, "is that NPR is completely produced by professionals, and that's certainly not true in our case."
Part of the charm of WOMR, certainly, is the variety of, not only shows but also of deejays. Some have been doing it for decades and are perfectly comfortable both being on air and with the technical aspect of the role. Others, while trained, are learning on the job.
As corporate radio "became worse… a station like WOMR suddenly became much more distinctive," said Seay. "Real people make mistakes on air." Which is okay, he said. "Julia Child made a career of making mistakes on the air," he said.
"You have to be well organized," said LeVine, who has been on air since 1985. "You're always juggling a few different things at once. What you are playing now. What you are going to play next. How the flow of the music goes. Did you speak too long at the break? What is your connection with that piece of music, or what connection does it have with the next piece of music."
"You're also juggling the underwriting messages, the town crier, people coming in and out of the station. You get a lot of phone calls. It's a lot to juggle," said LeVine.
No matter the level of a deejay's experience or professionalism, Seay said listeners could always "hear their passion."
Seay, who served as Executive Director of Lower Cape Communications from 1997 to 2007, said shows on WOMR are "not broadcasting. It's actually narrowcasting… As time went on, particular people and particular programs had their own following."
"They were very strong personalities who were so knowledgeable about the music they were playing," said Seay. "These were real people doing something they loved, and they would talk about it."
"It's the intellectual curiosity of it that I love," said Dunn.
It is not standard commercial radio deejay prattle. "It's a friendly companion," said Seay.
"The training is important," said Seay. "We would literally take people off the street and train them to be on the air."
The philosophy was simple, he said. "The music we play is the music we want to play."
---

***** Please support independent local journalism. A donation of just $5 helps. Thank you! 
See the DONATION BUTTON AT THE TOP OF THE PAGE *****

---

Not Just Music
From the beginning, there have been news, public affairs, and other spoken word shows on WOMR. "There are great poetry programs and arts programs," said Seay.
"One area I always wanted to improve was news coverage," he said. "There were various attempts made to do local news," he said, but the station couldn't make it work financially.
Currently, the Provincetown Independent hosts a news roundup show once a week.
Ira Wood, an author and former Wellfleet Selectman, has hosted a show since 2011. It is currently called, The Lowdown.
Wood had known about the station for years when he was sitting in the Lighthouse Restaurant one day and a jazz deejay he knew was there and said to him, "It would be really nice if we had a local politics show," Wood recalled. 
The show was originally called Outer Cape Debate, he said, but when he wanted to do a show about the National Seashore he was told by the National Park Service, "We don't debate," he said.
This was fine with Wood, who changed the name of the show and soon expanded its horizons beyond the Outer Cape. Now he interviews people who interest him, mostly authors because they are easy to get on the radio as they want to promote their books, he said.
Spoken word shows on WOMR include more than just news and public affairs.
Rossi – one name only – is a well-known professional chef who lives year-round in New York City but has visited Provincetown every summer since 1991. 
Chef Rossi, who describes her age as "between 40 and 60, has hosted a show called, Bite This, for 18 years. It is not, specifically a cooking show. Rossi is a memoir writer who will read from her memoir, talk about life, and follow it up with a recipe.
"Originally I was going to call the show, 'Bite Me' but some thought it was too suggestive," she said. "I thought it was not nearly suggestive enough."
Still, the show settled on the name, Bite This. She does about 20 shows a year, she said. All are taped during the summer in Provincetown. Or at least they were before the pandemic. In 2020, she launched a podcast, 'Raging and Eating,' which is linkable at WOMR.org.
Rossi, who has been featured on The Food Network and NPR, said she chooses to have a show on WOMR because Provincetown is her favorite place. "As long as I am with WOMR, I feel like I have a piece of Provincetown with me, and vice versa," she said.

You Say You Want An Evolution
For the first several years of the station's existence, said D'Amico, "It always seemed like we needed money." The answer was always, "Let's do another fundraiser," she said.
By the early 1990s, she said, "big grants started to come in." One such grant was $25,000 from the Massachusetts Council on Arts & Humanities.
D'Amico left in 1993. "It took over my life," she said of the station. And it wasn't just her, she said. Many others were equally dedicated, she said.
In 1995, the station boosted its signal from 1,000 watts to 6,000 watts and moved from its original 91.1 on the dial to its current home at 92.1.
They kept making progress. It was not easy. "There were plenty of times when people could have said, Fuck it, this isn't working," said Seay.
One time, when Seay was Executive Director and the station was in a previous building, he said, "The ceiling was leaking and a guy was doing his show under an umbrella."
The studio at the time, by design, had a window that could open on Commercial Street, said Seay. "You'd hear cars honking. Eric Williams had this hilarious Wednesday morning show for years. He'd yell out the window and you'd hear the exchange," said Seay. "And you realize that's what missing in the rest of radio – this uncontrolled environment."
In that environment, because it was Provincetown, Norman Mailer would stop by, Robert Reich would show up, John Waters, and others as well, said Seay. "Norman Mailer; it was like having Dostoevsky come visit you. He loved the radio station," said Seay.
"We had a pledge drive and Patti Smith dropped a $1,000 check off. The jazz guy doing a show didn't even know who she was. He said, 'This woman came in and gave me this check because I was doing a Miles Davis appreciation,'" recalled Seay.
The station, though still struggling financially, was gaining its footing. In 2003, the building the station is currently in, the Schoolhouse Gallery, was put up for sale. With the help of fundraisers, including "an art auction that netted $100,000," the station purchased the space, said Seay. It moved in in the spring of 2004, said Seay.
The building, which once housed Robert Motherwell's art studio, was owned by David Davis, who had renovated it and then sold it to WOMR because "he really believed in us owning the building," said Seay."It's such a gift. Community radio stations are usually in a little cinder block building," he said.
While the building was a great step forward, getting a second antenna in Orleans in 2010 was crucial to the evolution. The station in Orleans, at 91.3 on the dial, mirrored the Provincetown signal. It broadened the broadcast reach to the Mid Cape.
"That was a shit show too," said Seay. "WUMB (of Boston) fought us like hell. They wanted that Orleans signal," said Seay.
"Then we finally get the license and the station goes on in Orleans, and then a storm takes down the antenna on the water tower in Provincetown," said Seay.
More fundraising. When a new antenna was installed, "we suddenly had a much better signal," said Seay.
Seay was executive director for ten years. Leadership changed a few times before him, and also after him, until the current executive director, John Braden took over in 2012, said Seay.
"He's so talented and smart," said Seay of Braden.
In addition, Dunn has been operations manager for the past ten years.
"We have such good management, at least in the last ten years," said LeVine. "We no longer have to worry about where the money is coming from."
The station was not done improving its equipment. After a capital campaign raised $300,000, the station bought and installed new technical equipment in late 2019 and early 2020, said Dunn.
"Computers and turntables and recorders," said Dunn. "Fancy routers. All the black boxes."
"It sounds better. It's more reliable. It's easier to service," he said. "And it makes remote work a lot easier."

Radio In The Time Of Pandemic
"We always talked about the value of radio stations in the time of a crisis," said Dunn. "We used to think about that in terms of a natural disaster like a hurricane. You know, where to go for shelter, that kind of thing. Nobody expected a pandemic," he said.
"We stayed on the air. It was amazing how much people appreciated that in the moment," said Dunn.
"We know we're not feeding the hungry or saving babies or helping cancer patients," said Dunn. "But we did what we could do. We helped people maintain their sanity. We were a real psychological benefit to people. People felt like they were still connected."
Perhaps it comes back to the whole concept of what radio, especially community radio, is. LeVine explained it this way: "I think of it as talking to other people from my living room," she said.
The key, said Seay of community radio, is "it's a companion. A friendly companion."
That companion, it is said, was especially needed as the pandemic stretched from weeks to months to two years and counting. 
For a long time, no one but Braden was going in the studio. Luckily, the station had recently upgraded its equipment, which made remote broadcasting easier.
But, he said, "There was a big shakeup because of Covid." Some longtime deejays were not interested in the technical challenges of recording at home, and others stayed away for health reasons. "A lot of retirees never came back," he said.
But others stuck around, and new folks joined.
Prior to the pandemic, Braden had not been a regular on air for a while. But when Covid hit, he said, "For about 6 weeks during the shutdown, I was the only person doing a live music show. Everyone else was recording from home."
"We conducted a pledge drive during the shutdown as well which meant all but the show I was doing was pre-recorded," said Braden. "It went surprisingly well and we got a lot of positive feedback from listeners. "

In Good Hands
There are three paid staff members. More than 100 people volunteer, both on air and off air.
"It's not easy, managing volunteers," said Seay, who did it for a decade. "It's very challenging. It's a balance. There are so many different personalities."
Braden, 61, moved to Provincetown in 1991. He had been a truck driver for Coca Cola when he met someone in Provincetown and "moved in with him here, at which time I became a nurse's aid at a nursing home…. When I moved here, I was aware the station was right across the street from me," said Braden.
"When I first walked in, there was one employee there who seemed to be super busy. I had to come back a few times to let them know I was interested in volunteering," said Braden. "At the time, they had just celebrated their ninth birthday."
"I volunteered out of love of music," he said. "That was my motivation. To present unusual music to an audience."
"I had this idea that I would play everything from rock to jazz to world music, but it never really panned out. I ended up subbing for a show, jazz meets world music," said Braden.
"I was a volunteer deejay for a few years, but almost immediately started getting into management," said Braden.  He became chief operator, an unpaid technical position.
Seay, who was in charge at the time, noticed that Braden excelled in the technical aspects of radio. Braden was hired as operations manager in 2006. 
After Seay left, there was some turbulence at the top of the station for a few years. Braden became executive director in October 2012.
"It was a pretty Provincetown-centric station when I started," said Braden. "Most or the volunteers came from Provincetown to Wellfleet," he said.
But then the second antenna went up.
"It's changed a lot," said Justine Alten, 47, of Wellfleet. Alten is host of Red Right Return, which features "a smattering of indie rock, electronic, alternative folk, psychedelic pop" and more.
Alten, a board member since 2017, first started volunteering when the second antenna went up. "Once they built that second antenna and we started getting information to the other side of Cape Cod, we got new deejays and new listeners," she said. "What had always been so Provincetown centric became Cape centric."
The station "may not be as hippie, or even gay any more," said Braden. "We have deejays that come from as far away as Plymouth," he said.
Dunn, 53, who is best known for hosting his Thursday show, The Soul Funky Train with Matty Dread, started volunteering at the station in 2002. He had moved to Dennis after meeting his wife, who is from there, he said. 
Dunn was "already a deejay. I had done a little bit of radio work." And his father-in-law in Dennis was a deejay at WOMR when Dunn first arrived on Cape. "It was kind of all in the family," said Dunn of his decision to volunteer. Also, said Dunn, he was drawn to the Outer Cape and its "artistic, free-spirited attitude."
"I pinch myself every day for being the luckiest guy in the world. I get to play records all day and help other people do that too," said Dunn.
Under Braden and Dunn, said many interviewed for this story, the station is in its best shape ever. "When I joined up, it was more working class," said Dunn. "It was not that financially secure. Fundraisers were critical just to get the phones to ring."
"Since then, we've created a lot of stability in the organization. We were able to institute better technology," said Dunn. "Chris Boles, our office manager, has done a great job of making sure the finances are straight."
In fact, the station is doing better than ever. It's interesting, considering the overall state of the music industry and the choices now available to listeners.
As LeVine pointed out, "People have more ways of listening to music than ever, and yet we are able to raise enough money from our pledge drive to keep going. Clearly, people still prefer to listen to a local person," she said.

A Creative Community – "Like A Family" 
The original vision, said Primack, was "a radio station that had creativity and community as its two core principles."
And now? "I am so proud of the people who persisted through all those years and made it a success," said Primack.
"I am totally impressed with it," said D'Amico. "I'm grateful that the people now involved have kept the original vision: music for the people by the people."
"There's a real staying power. It is a community," said Ganesan. 
"The key to every single show on WOMR, both talk shows and music shows, is people following their passion," said Wood.
"People are free to say what they want to say, and be what they want to be," said Seay. "In many ways, it's a refuge for a lot of people," said Seay.
Dunn, who started volunteering the year he moved to the Cape, said, "For me, it was a way of making friends in a new place. A sort of welcoming wagon."
The wagon was full of kindred spirits, creative souls if you will.
"We really are a family," said LeVine. "For those of us who don't have family, or a spouse, this is our family. If I had a crisis, I know I could depend on a dozen people here who would step up and help."
"Some of my closest friends now are people from this radio station," said Alten. "I am so thankful for it."
We're changing constantly and that is directly mirroring the community around us," said Alten. "It's a beautiful, open community. If somebody wants to think of a new show, they should come and learn about radio."

New Volunteers Welcome
"I'm not that worried about the audience," said Dunn. "That's not the game we play. We're not looking for ratings."
While the station is not looking for ratings and this story certainly does not cite any, the station is clearly successful – especially by the metrics drawn up all those years ago.
"It's important to me to get new volunteers to come in here and do what they love," said Dunn. "I think of what we do as supply side radio."
As volunteers quickly find out, said Dunn, there is quite a supply of music to choose from. "When people walk in here and see 25,000 CDs, their eyes like up like saucers. It's the the coolest thing ever," he said.
As Rossi said, "This adorable grass roots station is so welcoming. It gives a voice to so many. It really is the heart and soul of Provincetown. It's the solar plexus of what Provincetown should be."
"It's drawing outside the lines," said Dunn. "We're empowering free expression, obviously within the bounds of reason… We just encourage people not to be too ranty. We want to maintain a positive tone."
"As long as you're not a jerk and you play well with others, you are encouraged to come along for the ride," said Dunn. "Anybody can do this. We pride ourselves on that."
DISCLOSURE: Cape Cod Wave is an underwriter/trade partner with WOMR.
---
WOMR'S 40th anniversary open house party is this Sunday, May 1, 2022.
See WOMR 2019 Birthday Party & Fundraiser – VIDEO
Also see Conga Line & Funktapuss at WOMR 37th Birthday – VIDEO
---
---

** Please support independent local journalism. A donation of just $5 helps. Thank you! 
See the DONATION BUTTON AT THE TOP OF THE PAGE **

---
Cape Cod Wave Magazine covers the character & culture of Cape Cod.
– Please like Cape Cod Wave on Facebook.
For more stories like this, please see Longform stories
Read other Provincetown stories on Cape Cod Wave
---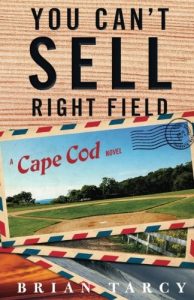 –PLEASE SEE You Can't Sell Right Field,  a novel from Cape Cod Wave about land for sale, a crooked developer, a softball team called, "The Townies" that split in half over whether it is a good idea, and an election.
Based on the true story of a Cape Cod development.