FALMOUTH – Rowland Scherman is smoking "really good tobacco" in his ever-present pipe on an outside patio at a Mexican restaurant when a very patient waitress tells him that "this is a completely no smoking zone." Smoke from his pipe, she says, has been wafting into the restaurant.
The waitress has no idea who Scherman is.
Scherman, holding his pipe visibly in his hand while insisting he is not smoking, worked for Life Magazine and many other publications in the 1960s. He's taken pictures of The Beatles, Martin Luther King Jr., John F. Kennedy, Lyndon Johnson, Robert F. Kennedy, Arthur Ashe, Bob Dylan, Joan Baez, Judy Collins, Joni Mitchell, Andy Warhol, David Hockney, and Woodstock – including Janis Joplin and his favorites at the time, Crosby Stills & Nash. 
He has won a Grammy Award for best album cover – Bob Dylan's Greatest Hits.
His work is in the National Archives. Scherman was the first official photographer for the Peace Corps, in its earliest years. He was the official photographer for the 1963 March On Washington For Jobs and Freedom, in which Martin Luther King Jr. gave his "I Have A Dream" speech.
The waitress asks him again to please not smoke. "If you arrest me," he says, "I'll go quietly."  She doesn't want to see him arrested, just to stop smoking on restaurant property, she said.
Drinks are ordered but just before she leaves, the waitress turns and says, "If I come back here and you are smoking again…"
"Kill me," he says.
Smiling and telling him she doesn't want to kill him either, the waitress walks away. He puts the pipe down.
And so it begins – a life in photography told in the moment.
---

** Please support independent local journalism.
See the DONATION BUTTON AT THE TOP OF THE PAGE **

---

"Not just a character, but a character."
Scherman is a dashing man, dressed this day in a faded jean jacket with a stylish scarf and a perfectly coiffed full head of grayish hair. He looks 20 years younger and sometimes acts 60 years younger than his real age of 82.
What is at first hard to put into words is what Chris Szwedo, who did a PBS Documentary on Scherman, "Eye On the 60s; The Iconic Photography of Rowland Scherman" described as an early impression he had of working with Scherman: "He's not just a character (in his documentary) but a character. There's no saddle on this horse, as I went deeper."
"He is a man who exists in the moment. Never have I met anyone who exists in the moment more than Rowland. To get into that stream of consciousness. That is life with a camera," said Szwedo, who described Scherman's style as "showing up with reasonably good equipment, a good eye, and charm."
Scherman is a photographer who, said Szwedo, "has managed to successfully live in the moment, where people don't usually go because it's too scary."
"His personality was perfect for his profession," said Szwedo. And as for the work,  "His contribution to the culture, it's right there," he said.

Touched By "A Hand Of God"
"He happens to have been called to things that have real cultural resonance," said Robert Cox, the head of special collections at the University of Massachusetts, which has acquired and is archiving all of Scherman's work.
"It's a remarkable chain of events," said Cox. "There's a hand of God that comes out and touches Rowland and gets him into the right place at the right time in history."
It is a pretty amazing list in a very short time – essentially one decade. 
Richard Stolley, Scherman's former editor at Life Magazine, said that he remembered Scherman as a hard-working young photographer who didn't have a lot of experience but would do anything to cover the assignment. "He loved photography," said Stolley.
"He was always a guy that you wanted to see what he was shooting." – Richard Stolley, former editor of Life Magazine, about Rowland Scherman's photography
"Washington is a tough place to be a photographer," said Stolley. "There's so much competition." 
Because Scherman was so young, Stolley said, "Sometimes he would be doing something that was almost beyond his ability, but he never let go," said Stolley. "And he was always a guy that you wanted to see what he was shooting."
Stolley said he didn't know Scherman very well but he "certainly admired his photography," and "I liked being around him."
But it was more just his timing, hard work and charm that makes his work resonate, said Cox. "When he shoots, he shoots absolutely wonderful photos. Technically, from the perspective of craft, he's first-rate."
The historical work from the decade when Scherman and those famous subjects were so young, and very much alive in his photos, is what Cox said he originally fell in love with when he learned of Scherman.
Cox said he also loves Scherman's more recent work, including abstracts and landscapes that are "intriguing… He sees patterns and interesting textures."
"He sees things that we don't see," said Linda Calmes Jones, who was on the board of directors of the Falmouth Art Center when Scherman put on a successful show for a fundraiser for the center. 
And she pointed to several of his famous photo essays as proof.  
"It's not just a story in pictures," she said. "When he does the portraits, you get the essence of the person. That is an amazing gift… his work gives everything context," said Calmes Jones.
And as with the work of the great artists and statesman that he covered, his work, when viewed with the perspective of time and story, gives context to his own life.

Babe Ruth's Autograph & The Beginnings Scherman's "Forest Gumpiness"
"I remember everything about it," said Scherman. It was 1947. Scherman was 9 years old. "It was the last year of Babe Ruth's life. He was on the way out," Scherman said.  
Through a friend of his well-connected family, Scherman was at Yankee Stadium watching a baseball game in a crowded team box. Ruth was also there watching the game, being Babe Ruth.
"He was sort of swamped with people," Scherman recalled.
"His wife was with him and she said, 'Let the little boy get an autograph, Babe,"  he said, mimicking her voice. And that's how Scherman met Babe Ruth.
"It's sort of indicative of the Forest Gumpiness of my career," he said. "I sort of stumbled into all of these wonderful things, almost accidentally."

"The whole family was gifted."
Growing up in Pelham Manor, New York, Scherman loved baseball and he loved the New York Yankees because of Joe DiMaggio and Phil Rizutto. "I had a mitt and a ball with me for ten years straight," he said of his childhood.
While "the nastiness of boys" led him to think he wanted to become "something masculine" as an adult, like maybe a boxer, the truth was he actually thought of being an artist and even said so the one time he was put on the spot, at 8 years old. 
His whole family went to a nightclub, recalled Scherman, and the MC walked around asking kids what they wanted to be when they grew up. "Most kids said fireman or train engineer or something like that," he recalled. "I said I wanted to be an artist," he said. 
"I only remember that story because my dad was very impressed that I said something like that," said Scherman.
"The whole family was gifted," he said. His father was in advertising and ended up as the promotion director and vice president of Newsweek. 
"My uncle was editor and photographer for Life," he said. He then listed other accomplishments of other family members, including a brother who made models for Disney.
With this as his family background, he found himself in prep school and inspired by "a wonderful terrific teacher like Robin Williams in 'Dead Poets Society'," he said. He did not like poetry but he was intrigued enough by words to declare English his major at Oberlin College in Ohio.
Scherman said he went to Oberlin, after a brief stop at New York University, because he did not have good enough grades to get into Dartmouth, his father's alma mater. 
"Oberlin is a terrific school and I loved it there," he said. He didn't have much of a plan. "I thought I was going to be a writer. I didn't have anything to write about but I didn't know what else I was going to do."

Meeting Photographers, "dashing and romantic"
In his first summer home from Oberlin, the summer of 1957, Scherman got a job at Life Magazine as a couple-months gopher on the 36th floor of the Time/Life Building. 
It was the floor where chemicals for photos were being mixed before they were gravity fed down to the 35th floor – home to about 30 photo print machines that were always working, he said.
Later during that summer, he said, he was moved from mixing chemicals to making contact prints of photos. "Anyone could have done it," said Scherman.
"What I liked about it was I met the photographers that were coming through town and back from assignments and telling stories about what they've done and where they've been," he said. "I thought these guys were so romantic and dashing and I said to myself, 'I'd like to do what they're doing.'"
When he went back to Oberlin after the summer, he changed his major from English to art and somehow latched on as an apprentice with a freelance photographer who shot an essay on Oberlin and liked it so much that he stayed. The photographer, Robert B. Goodman, "became my mentor."
Scherman bought a camera, the then-new Nikon S2, and started shooting his own pictures.
A couple years later while still at Oberlin, he traveled with the school's music conservatory to Salzburg "to document their trip for art credits."
He recalled "a summer of pure pleasure" and at the end, he had a show of his photographs at the school.
But he did not attend the show. He was back in New York where he became, very briefly, something of an American idol.

'Name That Tune' & The Fuzzy Sweater School Of Rockers – "It's all true and it's all preposterous."
When he was in Salzburg, Scherman couldn't help but notice that all the kids there loved American rock and roll. Scherman played guitar. The guitar made him popular with the other kids, he said.
"I played folk music and a couple of Buddy Holly songs. And that's about it," he said. "And then I wrote a song," he said.
Back in New York, he said, "I took my little guitar to the Brill building and as I was walking in, coming out was three guys from Coed Records," said Scherman. They saw his guitar and stopped him and one of them said, "Hey kid, do you sing?"
"I said, 'Yes sir,' and they were freaked out by the fact that I called him 'sir,'" said Scherman.
"It's all true and it's all preposterous." – Rowland Scherman
They took him to the office, asked him to sing for them and then asked if he would like to be on "Name That Tune."
He agreed in principle and they gave him a contract. But he "didn't know a damn thing about contracts," so Scherman took the contract to a neighbor.
"He was a nice guy who happened to be the writer and director of 'Search For Tomorrow'. I showed him the contract. And he said, quote, It says here you are going to win the contest. How is that possible?"
The neighbor continued, said Scherman, and asked, "Are they going to give you the answers up front, or what?" And, it turned out that the neighbor was a monitor for one of the sponsors of the show and said to Scherman, "I'm going to get to the bottom of this."
"I showed [the contract] to the one person on the planet that would have any problem with this," said Scherman, still astonished at the coincidence of it.
"It's all true and it's all preposterous," he said.
The plan, he later learned, was for him to win the show for a few weeks in a row, become known to the public, and then release a song.
But because of the rigged nature of the prospective show, Scherman did not sign the contract and was never on 'Name That Tune.'
However, he did, under the name of Billy Donahue, release four songs on Coed records, and one of them that he wrote, 'Oo Darling' was a 1959 hit that landed 'Donahue' on American Bandstand and other shows of the era.
He would lip-synch his two and a half minute hit and the girls would go wild, he said. "The thing I had going for me is I was really cute," he said. "I had all sorts of screaming fans. Dick Clark wanted a piece of the action."
Scherman described his music as "part of the fuzzy sweater school of rockers." 
"My road manager was Jerry Moss, the head of A&M Records. He's a billionaire," said Scherman. If I had stuck with Jerry Moss, I would be playing golf with Frankie Avalon."
But he didn't stick with music, he said, because he really wasn't a musician, and also because he had horrible stage fright. Getting on stage, he said, is "not an easy gig."
Scherman did not plan to leave music. He did a stint in the Army reserve because a manager recommended it would be good for his show business career. "Elvis went in the Army and came out a star," he was told. "Why don't you go in the army?"
It was peacetime. In the reserves, Scherman was "a weekend warrior." He became the photography instructor in the arts and crafts center, "showing guys how to take pictures of their girlfriends and develop them. It was better than peeling potatoes," he said.
He played a few shows in the Army, but his stage fright didn't go away. 
He then came home to New York, convinced his stage fright was real, "and decided to become a freelance photographer," he said. He paused and then added, "I didn't decide. I didn't have a job."
"Most of my clients were out-of-work actors," he said of that time period, about 1960. "I did a lot of portraits of off Broadway people. I hung out at Cafe Cino in the Village," he said.

He Asked What He Could Do For His Country 
As Scherman talked during several interviews, he seemed sometimes transported back in time and never more so than when he talked with Cape Cod Wave about the Kennedys. 
 Asked about Scherman's photos of the Kennedys, Calmes Jones said, "the magic that we saw from afar, he got to see up close…. He knew it was real."
Scherman said a key turning point in his life was the 1960 election of President John F. Kennedy. Scherman enthusiastially quoted the speech, "Ask NOT your country can do for you…" and then, Scherman said, "What a guy! What a speech! God, it's great to be an American," he recalled thinking.
He decided to join the Peace Corps and become the photographer for the organization that existed as essentially only an idea at the time.
Through what he called "a marginal connection," Scherman was given a name of someone to speak with in the newly opened office of the newly formed Peace Corps.
"So I got on a bus and I went to Washington D.C. and I went to the Peace Corps and I said, 'Here I am, use me.'"
"They said, 'We don't need photographers, kid," he recalled. The Peace Corps wanted teachers, doctors etc., not a guy with a camera, he said. He was at the office on the first day, and there was media everywhere, he said. "Look," he was told, "we've got all the press we want." 
He stuck around anyway. The next day, there were no photographers around. "Why? The Peace Corps didn't exist," he said. The Peace Corps, said Scherman, was Sargent Shriver, a desk and a few staffers.
Scherman became known as the kid with the camera. One day, not long after, Princess Beatrix of the Netherlands showed up and she wanted to get her picture taken with Shriver. "The staff was freaking out," he said. And he recalled hearing, "Hey, where's that kid with the camera?"
The answer, as it would be for the next decade, was that Scherman was in the right place at the right time.
Scherman took the photo of Shriver and Princess Beatrix. He started taking more pictures. "I'm there all the time," he recalled. The Peace Corps put him on staff. He started getting amazing photos, incredible access. 
"When you're at an organization like the Peace Corps and Sargent Shriver goes to Washington to plead for funding, you go along," he said. Included in that access were opportunities to take photos of President John F. Kennedy. 
Scherman was working in Washington but after about a year, "I finally convinced them that what I was there for was to see what the kids in the field were doing."
"They sent me everywhere," he said. "They sent me around the world." Among other places, he went to Ivory Coast, Somalia, Ethiopia, India, Pakistan, Togo, Ghana, Liberia and North Borneo.
In Ethiopia, he said, "Harris Wofford [who later became a U.S. Senator from Pennsylvania] was the leader of that particular contingent and he came up with the idea that we sing Christmas carols under [Ethiopian Emperor] Haile Selassie's window on Christmas Eve. So we did."
"His royal highness or whatever he is… his excellency, invited us in for cigars and champagne. I had a camera but I don't think think any pictures came out," said Scherman. He recalled Selassie as "really short" and the couple of rooms he saw as "all plush and luxurious."
And he likes to brag to Rastafarians, who consider Selassie to be the returned Messiah of the Bible, that he met him. "Me and Haile are like that," he said with a smile while pressing two fingers together.
His experience in the Peace Corps was memorable, as were his photos. "The volunteers were so cute and beautiful and doing such great stuff," he said. "It was easy to take great photographs."
"I wasn't blasé about it. It was all good," said Scherman.
"A year later, I've got this portfolio of great pictures," he said. "I had this fantastic portfolio not many people my age could match."

Togo, An Assassination & A Lesson Of Access
In January 1963, Scherman was with the Peace Corps in the country of Togo when the President of that country, Sylvanus Olympio, was assassinated.
It happened right near where he was staying. Press reports from that time period say that the body of Olympio was discovered three feet from the door of the U.S. Embassy.
"Had I known then what I know now, I could have easily bullshitted my way past them and gotten the picture."
"I had a camera," said Scherman. He looked out the window and he recalled seeing drunk guys "with submachine guns drinking tequila or something. They weren't gentlemen. They were a mob of guys with machine guns."
Someone who didn't identify himself but said he was with the Embassy told the Peace Corps volunteers that there had been a coup and no one should go outside. Scherman assumed the person was with the CIA.
"You don't know whether these guys are going to mow you down," he recalled thinking at the time.
"But had I known then what I know now, I could have easily bullshitted my way past them and gotten the picture," said Scherman. "But when you're 20 years old and the CIA tells you to stay in your hotel, there's been a coup, you listen."
"I really was a newby," he said, and then he paused and then added, "I probably could have won a Pulitzer Prize."

Bob Dylan In Newport, 1963
Scherman, back in Washington D.C for his Peace Corps work, had a weekend off and went to the Newport Folk Festival in July, 1963. He went because he was in love with Mary Travers of Peter, Paul & Mary, who were playing at the festival.
Scherman wanted to take some photos of Travers, so he brought along two cameras. He did get photos of Travers, he said. He got photos of almost all the performers. 
"Before I did, I bumped into the young Bob Dylan and did a couple snaps with him," said Scherman.
Like all these stories of the famous photographs, Scherman's told it many times before. But he made it feel fresh. The storyteller seemed to understand that the listener wants to feel connected to these famous people… to Bob Dylan! One degree and a half century of separation is really close when you listen to Scherman tell stories.
And that's how photography makes this more than a story of a guy who met someone famous. Lots of people meet someone famous. This person, this photographer, made that meeting famous. His work is not just famous, but important.
And, like much of his work, it has become even more important over time as the subjects cemented their place in the story of a decade.
And as this story goes, Scherman was in the right place at the right time. "I don't know why I knew who he was, but I did," said Scherman. Scherman approached young Bob Dylan, 22 at the time. Dylan was wearing a bullwhip around his shoulder.
"I said I'd like to do a story about you, but I didn't know what I was talking about," recalled Scherman. At the time, he had no idea how to do a story. But he did know how to take a photo and he did. He was right next to him. 
When Scherman said to Dylan that he wanted to do a story, Dylan said, "That'd be cool. That'd be nice," recalled Scherman, mimicking how he remembered Dylan saying those two lines.
Dylan then "said something like 'Call my manager,' or 'We can arrange it later,' or something like that," said Scherman. Dylan, Scherman recalled was nice and easily accessible.
"An hour later, he did a songwriter's workshop and he had a big crowd, 80 or 90 people," said Scherman. "It was probably the biggest crowd he ever sang in front of," he said. Bigger than coffeehouses, he said.
"Enter Joan Baez. She knows all the songs he's doing. She starts singing harmonies with him," said Scherman. "Her harmonies, his voice. Unbelievably cool. The crowd grows to 500. Certainly the biggest audience he ever had."
Dylan then performed that night. He was funny and engaging, said Scherman. "He did 'Talking World War Three Blues,' and he infused it with a lot of humor. He got a standing ovation."
"On the second day, all the big stars show up and then he shows up and they're doing backup vocals for him," said Scherman. Dylan "went from the kid with a bullwhip to a big star in one weekend." 
And Scherman was there to witness it. While he did not have press credentials, he had two cameras and in 1963 it was enough. He looked like a professional and got access everywhere – on stage next to Dylan and Baez, and even behind Dylan looking out at the Newport crowd. 
"If I had decided to do a story, I would have hung out with him and done a story," he said. But he didn't know what doing a story meant.
He was about to find out by covering one of the biggest stories of the century.

The March On Washington For Jobs And Freedom
After his time with the Peace Corps, he discovered that when you walked in to places looking for work "and you've got all these pictures from all over the place, they think you're somebody," he said.
"My first real gig was as the official photographer for USIA [the United States Information Agency], for the March on Washington," said Scherman.
USIA was a government agency charged with promoting a positive image of the country around the world. Scherman worked for them on various projects for several years, and many of his essays were never published in the USA, he said.
When Scherman was hired by USIA to shoot photos of the upcoming March on Washington, "no one knew it was going to be that important," he said. 
But everyone knew it was going to be big. So the young photographer who had established a bit of a freelance career in a few months was hired to cover the March on Washington. 
"I expected a big march," said Scherman. "But it was what I expected times five. America hadn't seen anything like this."
"The world went, wow!," he said.
When he was hired, Scherman knew it was a great gig. "They said we'll double your day rate if we can keep the negatives later," he said. Doubling his day rate was good money, he said.
"But the caveat," he said he told them, "was you will credit me for the all the pictures I've taken."
On the day of the march, "I was there from 6 in the morning until 7 at night, and I photographed until I dropped."
"He took assignments like that very seriously," recalled Stolley, the Life editor who later worked with Scherman. "He worked so hard at it, and he knew what he was shooting," he said.
"I knew I had a job to do," said Scherman. "I knew I had to show it the way it was, and I worked my ass off to do it."
Scherman had a couple of things going for him. He was young, relentless and energetic, and he had better access than any other photographer. A lot of photographers, he said, "were stuck in one position."
"All the magazines had five or six guys there. But none of them had 'Official Photographer, U.S. Government' on their Press Pass, which is what I had," said Scherman. "I had free access everywhere."
"I didn't shoot much of anything, but I shot everything," he said. This one sentence seems to sum up his style, or rather his way of being at the right place at the right time.
"Some guys, their job was to be at the top of the Lincoln Memorial," he said. "I climbed up there, got the shot, and moved on."
There is one particular photo of a young girl, later identified as Edith Lee-Payne, looking rapt at attention holding a sign for the march in her hands, that especially stood out. That photo came to symbolize, for many, the essence of the march and it has appeared on calendars and in other places, said Scherman.
Decades later, a BBC reporter connected them and he met Lee-Payne "and we have been super friends ever since," he said. "She lives in Detroit, still active, still wonderful, still smart," he said.
The only thing he missed that day, he said, was a closeup of King. "I got shoved out of the way by the pros," he said. He recalled the words, "Get out of here, kid."
Stolley said he was impressed by Scherman's work on the march.
"I remember looking at some of his coverage of Martin Luther King. That's tough stuff," he said. "The people covering Martin Luther King were some of the top photographers in the nation."
And, Stolley said, "He would go out of his way to get pictures people would see and remember."

Marriage, The Beatles, LBJ & "The Salad Days"
In January 1964, Scherman got married. "She was a teacher and got a great teaching job in Northern Virginia," he said. His wife's name was Joan. 
"One of us had a steady income," he said. "I helped out by getting day jobs for Newsweek, Time and Life."
In February 1964, two days after The Beatles appeared on Ed Sullivan, they played their first U.S. Concert in Washington, DC. Without a ticket or press credentials, Scherman attended and moved closer and closer to the stage until, near the end of the show, he had his elbows on the stage. The young Beatles… right place, right time.
As 1964 went on and President Lyndon Johnson was running for re-election, Scherman said that some of the people he knew from the Peace Corps had "segued over to the White House," he said. And it turned out that Johnson didn't like his official portrait so Scherman was called in.
"He scared the shit out of me," said Scherman. "He was a giant dude."
Scherman took his photo.
When he showed Johnson the photo, "he said, 'It's a pretty good picture.' That's about it," recalled Scherman.
"He scared the shit out of me. He was a giant dude." – Rowland Scherman about President Lyndon Johnson
Scherman's photo of Johnson that was used as the official portrait and hung at the Democratic National Convention in Atlantic City, New Jersey "was the biggest photo ever made." The giant portrait of Johnson's face was hung beside the stage at the convention.
He became the official photographer of Johnson's re-election campaign. Scherman traveled with Johnson on Air Force One, he said. He remained somewhat scared of the President. "I had the feeling if he didn't like what you said, he'd turn around and say, 'Off Air Force One.' At 30,000 feet."
Two years later, in August 1966, Life assigned him to cover the wedding of Johnson's daughter Luci Baines Johnson.
"I bought a Karmann Ghia convertible because of LBJ's daughter's wedding," he said. As he told the story, Scherman paused and then, almost like he seemed to understand for the first time, he said with a tone of astonishment, "It's strange, isn't it?"
As the 60s wore on, he became very busy. 
"I had more photos in Life than any single photographer in the last half of the 60s," he said. "The pictures, for the most part, weren't memorable. They were just pictures that Life put in their magazine."
He learned that if "you work enough and score enough," there is some success that comes with it.
Being a freelancer, he said, is "like being a lawyer. You're as good as your last case. There weren't any residuals from this kind of stuff until recently."
Life had two staff photographers in Washington. One was interested in nature photography far from Washington, and the other covered the White House, he said. "Anything else, I got. Those were real salad days for a 30-ish photographer," he said.
He covered all sorts of random things, such as a United States Senator shaking hands with 400 left-handed boys scouts. But, he said, some of his photos were important. He covered several anti-war protests and captured a photo of Jerry Rubin in warpaint that ended up being the cover of Rubin's book, "Do It!"
He also continued to work for USIA, which stipulated, for reasons he did not understand, that his work would not be published inside the USA. "I did some wonderful, wonderful essays," he said of that work.
Money from all the work allowed Scherman and his wife to move to a better apartment in downtown Washington D.C. "It was right next to Dupont Circle," he said. "It was a terrific apartment."

The Cover Shot Of Bob Dylan's Greatest Hits
In November 1965, Bob Dylan played a concert at the Washington Coliseum. It was "an eight-iron shot away from my fabulous townhouse," said Scherman. He and Joan went to the concert.
"We had pretty good seats, but I could see the light hitting him in a certain way," recalled Scherman. He sensed he was making a mistake "by not getting backstage to see him backed up by the blue spots."
Just three years earlier in Togo, he had been a "newby" who didn't have the gumption to talk his way into what could have been a Pulitzer Prize winning photo. 
But on this night in Washington with Dylan lit so magically, Scherman recalled, "Nothing could have stopped me. The talent I didn't have with those guys with machine guns, well this time I was shooting for Life all the time and I felt like I was a Life photographer even though I wasn't one and I just said, 'Get out of my way,' and they did."
"If you've got it, it emanates," he said. 
"I got a half dozen snaps." He knew he had something great, same as he knew with the shot of Edith Lee Payne at the March On Washington. "Sometimes, you know," he said. "You know you nailed it. It's can't miss."
"I didn't know what I was going to do with it," said Scherman. "I certainly didn't know it was going to be an album cover."
While he used the words, "Life Magazine" as his bit of gravitas to talk his way backstage, Scherman said that, in fact, "Life wasn't into rock and roll."
So he took the photos he shot to his friend, John Berg, who was the art director at Columbia Records.
"He picked up the first slide and he said, 'That's it, that's the next album cover.'" said Scherman. "It couldn't have happened faster. It happened faster than I just told you about it."
"And then they didn't make the cover because Dylan didn't want it," said Scherman. "But the Greatest Hits came out [two years later, in 1967] when Dylan's contract with Columbia had lapsed. Berg stuck it in there when Dylan couldn't veto it."
The album sold "a dozen million copies," said Scherman. "That's an amazingly cool photo, and I got three hundred bucks for it…. If I got half a percent of the take from that album, you know…," he said.
"I complained to Berg afterward about it. He said, 'Fuck you, buddy, that's life,' " said Scherman.
"I've sold prints of it for $4,000 since then," he said.
"I finally got to meet Dylan again in 1967," he said. "Berg wanted to emulate that shot." So he got to talk to Dylan briefly backstage at a concert. "We talked about a girl we both knew back in the Village," said Scherman.
Bob Dylan's Greatest Hits won the 1967 Grammy Award for "Best Album Cover, Photography."

Bobby Kennedy – "He was the coolest…"
In the mid-1960s, when Sargent Shriver was still director of the Peace Corps, Shriver "knew that I was a photographer, and he knew his brother-in-law [Robert F. Kennedy] needed a family photo for his Christmas card," said Scherman.
"So Shriver volunteers me to go over there [to Bobby and Ethel Kennedy's house with their then-10 children] and do the portrait for nothing," he said.
After the formal photo, Scherman said, "all the kids were standing around and there was a tree there so I told the kids to all get up in a tree." A hawk also appeared in the tree and the card, with a play on a partridge in a pear tree, instead had the hawk and all the children and words to the effect of, "Would you believe a hawk?"
As Scherman shot the photo, he said, "All the time, Bobby was saying, [here, Scherman mimicks a somewhat whiny voice], 'I don't think it's going to work. I don't know.' But his wife loved it."
A few years later when Kennedy was running for president, Scherman said, "Life knew that I knew the Kennedys. They had me follow him around on the campaign trail for weeks."
With incredible access, he got incredible photos. He shows one of Kennedy surrounded by smiling nuns. "All of these nuns are secretly in love with him. You know, the Catholic superstar. Obviously, he knew he was adored by them, so he was happy."
He shows another photo of Kennedy surrounded by a crowd "like Citizen Kane. That's un-fucking-believable light… I was in the zone."
He shows another of a shot right behind Kennedy. "This is the kind of access I had. I could get up in his face, get behind him."
After finishing his stint on the campaign trail with Kennedy, Scherman said, "I'm home editing this series of photos. One of those nights, news came in that he was killed."
And so was Scherman's photo essay. "How could they ever get published. The guy was dead. You can't do an essay on a guy running for president when he's dead."
The photos were property of Life, but when the magazine closed in 2000, "they contacted all their old photographers and sent us back our old negatives, and there was this great essay."
The photos brought back a flood of memories. Asked what Kennedy was like, Scherman's voice got emotional. "He was the coolest, he said. "He liked the Beatles. He wanted to change the national anthem to "This Land Is Your Land," not rockets and bombs bursting in air and all that shit. I think that's where he was heading."
Scherman said he talked to Kennedy, "mostly in passing." They would talk about music, he said. "I wasn't politically astute, I was visually astute."
Cox said, "What Rowland does when he's following Bobby Kennedy around, you can see that connection that Rowland has to his subject. He's not just a dispassionate news guy covering an event. He's showing us that aspect of Bobby that appealed to so many of his generation. You get swept up in that optimism."

Judy Collins Tour & Woodstock
By the late 1960s, the era of the 1960s had taken its toll on Scherman's marriage. "I screwed up, I got divorced," he said. It was a turning point, he said, and he became melancholy talking about it.
He left Washington and moved back to New York. He was assigned in spring 1969 by Life to follow Judy Collins on tour. They became friends. He even shot an album cover for her. And he got to know her circle, which at the time included David Crosby, Stephen Stills and Graham Nash.
She was dating Stills at the time. He wrote, "Suite Judy Blue Eyes" about her.
At one point, he was in Topanga, California, where many stars of the day lived. Joni Mitchell had a house there. When visiting with Collins, Scherman convinced the two music superstars to climb into a treehouse with a guitar, when he shot one of his most popular photos.
"Judi and Joni sitting in a treehouse," said Cox. "Who would have thought to do that?"
Right place, right time, right access and a lot of charm – once again.
Later, when Collins had a concert in Los Angeles, Scherman stopped with her into a late night recording session with Stills. In the same studio were Graham Nash and David Crosby. "They were recording the first Crosby, Stills and Nash album," said Scherman.
Later that summer, he said, "I'm living in New York and my downstairs roommate says there's this great event happening in Woodstock, do you want to go?"
Scherman said, no. The roommate said that Crosby, Stills would be there. Scherman quickly said, "Okay, I'll go," he recalled.
The band had just finished their first album and would be, famously, playing for the first time in front of an audience as Crosby, Stills & Nash. Neil Young also played with them at Woodstock.
"Steve [Stills] was the star of Buffalo Springfield, [the band that made] my favorite album. So I had to go," he said, explaining his reasoning.
On the way to Max Yasgur's farm in Bethel, New York, he was fueled by some of the illicit things that were available at Woodstock. "All I remember is driving perfectly, soberly, beautifully, up to Woodstock in my Volkswagen," he said.
He had a press pass from Playboy. There was a traffic jam on the New York Thruway, as anyone who has seen the movie knows, but Scherman said he got past everyone with his press pass. 
"I drove my car next to the stage," he said. "The car was parked right there."
Once again, he was in the right place at the right time.
But this time, his motivations were different, as was the film he was using. 
He said he was more interested in partaking in the Woodstock experience than he was in taking a lot of pictures. He liked Janis Joplin, so he took some pictures of her. And, with 90 photographers at the show, he made a deal for his time. He made certain that he would be on stage when Crosby, Stills & Nash played. He also was on stage for a few other acts, including Jefferson Airplane.
But otherwise, he experienced the show more than he photographed it. Woodstock was an event, and he was part of it. "It was sort of like, this is our world. We're all together and there's no fights. Isn't this great? The world would be a better place if the world would be just like this. It was what could be if we all lived in peace together," he said.
Plus, he recalled, someone gave him a lump of hashish in exchange for a banana and he was thrilled. "Everyone was so giving and friendly and loving," he said.
And Scherman did, in fact, turn his camera on some of overall scene. His crowd shots are perhaps his most interesting from the show. Much of what he shot, he said, did not turn out. 
He had been given GAF film and some money to shoot with the company's film, he said. The longtime film company, by that point, "wasn't making film worth a goddamn. All the pictures I shot didn't hold. They didn't last. They were discolored. I should have shot in black and white."
And there was another issue. For several acts, including Jimi Hendrix's legendary final set when he played the National Anthem, Scherman did not shoot one photo. He just watched and listened. 

Turning Down A Job From Playboy – "one of life's unsung melodies"
Scherman was getting steady freelance work in New York. He still did some work for Life and others. He shot some album covers. He shot for medical magazines. And he freelanced for Playboy, taking photos of authors and such.
He also shot one Playboy cover photo – the photo of Pam Rawlings that was on the cover of the November 1972 issue. It was the best-selling ever issue of the magazine.
Playboy offered him a job but he would have been required to move to Chicago. He didn't want to move to Chicago. He liked New York. "I had a terrific apartment in New York and a terrific girlfriend I was crazy about."
So he turned down a chance to go to parties all the time at the Playboy Mansion and to travel to Martinique on a sea plane with a bunch of Playboy models. "What a life I could have had," he said. "It's one of my funny non-Forest Gump fuckups…. one of life's unsung melodies."

After The 60s
Something happened. Something must have happened. Seemingly at the peak of his powers, Scherman left America and spent seven years overseas – four years in in London and then three years in Wales.
One of Scherman's versions, and all his versions do synch together, is that he and a friend became obsessed with meditation and he was going to go study at the feet of his guru in India when he stopped off to see his sister in London and then liked it so much he stayed.
He was also sad about his divorce. And, to complicate matters, he had always wanted to go to London and emulate the fashion photographer character in swinging London played by David Hemmings in the 1966 movie, "Blow-Up."
Scherman had always been into fashion photography and the movie version of such a life greatly appealed to him. "I should have come to London in the swinging 60s," he said.
And then there's Szwedo's theory: "I think the death of Bobby Kennedy was enough for him to lose his connection for a moment. At least to say, well, what's the use? … When he gets to Woodstock, he's not really into it. He watched Hendrix without taking one picture."
He wasn't just taking photos of Kennedy from afar, pointed out Szwedo. "Don't forget, he traveled with him," said Szwedo.
There's even more to mix into it all: "Nixon was President of the United States and I expected the whole world to blow up… Nixon was insane," said Scherman.
The truth of what happened is a combination of all of these versions, plus probably more. Life is what happened. It happened in the moment.

Four Years In London, Three Years In Wales & Becoming A Shepherd
In the early 1970s, Scherman said, "me and my roommate got starry eyed about meditation… the promise of mediation, equanimity and grounding in your life."
He decided to go to India. "I packed up my whole studio and gave everything away."
On his way to India, he stopped off to see his sister, who was a working artist in London. "I loved London," he said. 
He never got to India.
He started photographing painters, including David Hockney. He got some magazine work but the photos of artists were mostly for the artist's own galleries.
Asked about the difference between artists and famous musicians he had photographed, Scherman said, "the artists were having more fun. They were neighbors and fellows, and they worked together." 
Meanwhile, "I was just trying to scratch my way into some kind of success," he said. He wanted to get into the fashion industry.
He looked for work, but in talking with Cape Cod Wave, he said, "I don't know why I wasn't more proactive in those days."
"I thought that my reputation would have proceeded me and they would know who I was. It doesn't work that way. Not in the fashion industry. Having photographed LBJ didn't open any doors," he said.
Scherman kept looking for whatever would pay bills. He met someone who gave him the idea of putting his rock photos on greeting cards.
The business, Rock Cards, lasted for a year before "the agents of the performers got antsy and wanted a piece of the action," he said. He closed it down.
And in a somewhat astonishing, oh-by-the-way aside, Scherman said that the bass player for The Who, John Entwistle, wanted to buy a piece of Rock Cards and offered $70,000. And, Scherman added, "I took his girlfriend," he said.
The rock star's girlfriend left the rock star for Scherman, a photographer. "She was quite a cutie, but she had the brain of a frog, " he said.
In London, he opened his own photo studio. He had catalog work. "That was a solid paycheck," he said.
And he created the world's first freestanding human alphabet using naked models. Others had made an alphabet of humans laying down shaped into letters. But Scherman's studio was next to a dance studio when he came up with the idea after seeing an etching on a bus of cupids flying around forming an alphabet.
Scherman wondered if people could form such an alphabet and soon he was collaborating with some dancers he knew. "It wasn't prurient. It wasn't dirty," he said. "It was like a valentine for the eye."
Censors, though, saw it differently, and he could not get it published in Japan or America. He showed it in a couple of galleries in England, and it wasn't seen again until years later when he showed it in Birmingham, Alabama, where he later moved.
He was getting work in London, but not the fashion work he wanted. "I'm a Grammy Award winner," he recalled thinking. "I shot covers for Life Magazine. That Dylan photo is an icon of the 60s. I thought I'd be further along than I was. You know, I guess I lost my way."
He found his way, with a new girlfriend, to Wales. The girlfriend got a job in Wales, and he went along. It was a lot different than Washington, New York and London. "There's no magazines out here in Wales," he discovered. 
Still, he shot photos. "They call it the kingdom of heaven. It's so beautiful," he said of Wales. He was taking pictures that he wanted to take. Art, landscapes. "I had no art director. No client. I was shooting for me. It's where I realized I'm more of an artist than a journalist."
For a decade, Scherman was Forest Gump in his ability to be at the right place in the right time. But that was then. By the time Watergate occurred, he was far from America and Washington, D.C. and the center of the world. He was a shepherd's apprentice in Wales. 
His girlfriend rented a house on a farm. "The farmer needed some help so I did some carpentry and I herded some sheep… I was an apprentice shepherd. I was doing all the shit you have to do to take care of a herd of sheep."
"These are my peak earning years and I'm making a quid an hour," he said.

20 Years In Birmingham
He and his girlfriend broke up and he left Wales. "I didn't know where to go. I'm not a kid anymore," he said. "I had no dough. My kid brother bailed me out and got me a plane ticket back to New York."
It was November 1977. New York was a lot different than it had been in the early 60s. So was Scherman. "It wasn't the great city that it was before," he said of New York. He stayed a week and then called a friend he had known in Washington, D.C.. The friend had since moved to Birmingham, Alabama.
"Come on down here, we'll give you some work," said Scherman's friend.
"I went for a couple of weeks. I said I'll check it out," he said. "I stayed for 20 years."
"The thing I liked about Birmingham was if you had lived anywhere else and done anything else, you knew it hadn't happened in Birmingham yet," he said. "You could write your own ticket."
He did write his own ticket, but it took a while. He started shooting fashion pictures, found a place to live and was freelancing. It was a struggle at first. "The thing about freelancing is all of a sudden the phone rings and it saves your ass," he said.
"What saved my ass in Birmingham was Jimmy Carter," he said. Under Carter, the government started a program to hire artists to fix up the city. The artists did murals throughout the city, and Scherman was hired to document it. "I made a lot of wonderful friends… That program saved the lives of scores of artists."
About a year into his time in Birmingham, through mutual friends he met Joyce Hudson, who became his second wife and is now his ex-wife. They remain friends. "From our first date, we really had a lot of fun," she recalled.
Hudson, 21 years younger than Scherman, still lives in Birmingham. She was a model when they met, she said.
Scherman was doing fashion photography, working for catalogs, and documenting the government-funded art in Birmingham. "He is so great at making friends," she said. "We had a lot of arty friends."

The Owner of 'Joe Bar' in Birmingham
In 1980, Hudson said, she and Scherman, then married, were walking in downtown Birmingham. That year there was a recession, Hudson recalled, and Scherman "was worried about people cutting their advertising budget," she said. It was just a thing they were talking about. 
As they were walking in a somewhat rundown district of the city, they saw a bar that she had known to have opened and closed and opened again. "Originally it was a motorcycle hangout called Little Bombers. But somebody got stabbed there and the bar shut down."
"A year later," said Hudson, "a young kid opened a different bar. I think it was called Poor Willies." Seeing the bar, Scherman turned to Hudson and said, "Hey, let's go see if this guy wants to sell the bar," Hudson recalled. Scherman had recently received an early gift of an inheritance from his father. 
Still, Hudson said, "I'm thinking, okay, this is just one of his gags."
They walked into the bar. "Hey, you want to sell this bar?" Scherman asked the owner.
"Yes," said the owner without hesitation.
"He hated it," said Scherman.
When the owner agreed, Hudson recalled that she and Scherman were a bit shocked. "But we were kind of nutty and always doing nutty stuff anyway. We were just laughing about it," she said.
It took a couple of months to figure out how to open a bar as neither of them had ever worked in a bar, she said. "It's a fatal mistake," she said. "Oh, I love hanging out in bars. I think I'll open one."
At first, they loved it. "We were having a blast," she said.
Shortly after they bought the bar, the rundown area around the bar began getting revamped by the city. Unknown to the new bar owners, recalled Hudson, the neighborhood association had been working with the city for a long time on such plans, and it started happening as they moved in. Right place, right time again… for a while.
Scherman knew what kind of a bar he wanted. Birmingham at the time was a "real Budweiser kind of place," said Hudson, and Scherman wanted to bring in some beers he ran across when living in London. They found the only beer distributor in Birmingham who brought in imported beers, she said.
The bar had a jazz piano player, just like in the movie Casablanca, and it had "real roast beef sandwiches," said Scherman.
The name was quirky with local roots. "A gentleman in Birmingham named Joe Simpson owned a esoteric bookstore years earlier. His sign was still hanging there. It was his signature. He had a neon sign made out of his signature, 'Joe'," said Hudson.
Simpson would not sell the sign, said Scherman, "but he said I'll rent it to you for a dollar a year."
Thus, the bar was called simply, Joe. Some locals called it Joe Bar. If you called it Joe's Bar, you wouldn't fit in, said Scherman.
"The place became extremely popular," said Hudson. "Rowland, with his hilarious personality tending bar, got a lot of attention," she said.
He was also "always ready with his camera," she said. They split duties at the bar so he continued to freelance. "He had insatiable curiosity about getting out and getting a great photo," said Hudson. He did a very memorable essay on Highway 11 in Alabama, she said.
After four years of running Joe Bar, Scherman said that he and Hudson put all their energy into the bar and not enough into the relationship. They sold the bar to save the relationship, he said. But it was too late. They split up a week later, he said.
He stayed in Birmingham for another decade. He played golf, shot catalog photos, and ended up in a couple of different relationships with women through those years. When the second of those relationships didn't work out, he said, "I came up to Cape Cod. I loved it up here. And then I didn't go back."

Cape Cod
Scherman had been to the Cape earlier in his life so he was somewhat familiar with the area. He met two aging artists in Wellfleet who needed a caretaker. He was a godsend to them and they to him as he got a place to stay.
Scherman said, with a bit of a laugh, that his original plan, "was to rewrite the history of photography on Cape Cod." He loved landscape photography and Cape Cod has some spectacular landscapes.
But, he said, "everybody who was a photographer here had already done three books." He was not the first photographer here.
Still, he sold a photo of Highland Lighthouse very quickly. "I didn't sell anything else for three years," said Scherman.
As he was recounted the things that happened to him in the Birmingham/Cape Cod years, there were times he did not remember. "I remember the stuff that's oldest better than I remember the stuff that's newest," he said. "All I remember is which woman helped me out. I had four or five consecutive sweethearts that saved my ass."
Through all of this, Scherman became reflective. "The days stayed the same length but the decades went by fast. All of a sudden it's ten years since you last thought about it," he said.
He lived with a woman in Orleans for a while. "It ended and it didn't end very well," he said. But he found a cheap apartment "because I am an artist and because I am that old," he said. 
It was about 2005, said Scherman. He was photographing the beach and sand dunes but he wasn't doing much paid work. 
Scherman began marketing his work. It wasn't the first time. "In those lost decades, there were a number of one-man shows and I marginally sold some stuff," he said. Things like landscapes in Mexico.
For a long time, he said, "I didn't know there was a market for the rock stuff."
"I started selling my iconic stuff in galleries," he said. "There were a couple in L.A., one in New York, and one in London."
And then he found a gallery in Orleans that would display his work and help him archive it.
Once again, after all these years, he was at the right place in the right time.

The Re-Discovery of A Great Photographer
Chris Szwedo, a documentary filmmaker from Eastham was in Orleans one day when he saw in the window of an art gallery photos of his childhood heroes.
Szwedo, 62, was a young boy when President John F. Kennedy was shot. He learned to play guitar looking at a Bob Dylan songbook that had a photo of the cover of Dylan's Greatest Hits.
Szwedo walked in the gallery and no one was there at first. "There was a breeze blowing in," he said. "I am alone with these photographs for ten minutes… I'm looking around. Oh my God," he remembers thinking as he saw the Dylan photograph.
Through the gallery, Artworks!, Szwedo found out that Scherman was on Cape Cod and arranged to meet him. And thus began a collaboration that, in the end, started a new chapter in Scherman's life. Szwedo's first impression on seeing Scherman was, "Oh my God, it's [comedian] Lewis Black."
Both Szwedo and Scherman said the collaboration wasn't easy.
"We spent a lot of time doing it and it was a lot of fun" said Scherman, "although his creativity and my creativity caused a lot of friction." It was Scherman's life. It was Szwedo's movie. That was the essence of it, he said.
For his part, Szwedo said descrcribed the friction as a collaboration between "someone who has the patience, and someone who does not. Someone is the guy who lived it. Someone is the guy who did not live it."
Together, somehow, they created a documentary that appeared on PBS and is a time capsule of a very particular era in America.
One thing that Szwedo came away with about Scherman is, "His knees are really good. You can't do anything if you don't have your legs. And he moves quick. We'd go to events and he would quickly disappear."
The documentary was released in September 2013. It debuted at the Cape Cinema and Scherman said, "It was the biggest crowd they ever had since, perhaps, since they opened with the "Wizard Of Oz',' The place was packed."

A Show In Falmouth; Archived At UMASS & Financial Freedom
The documentary was a turning point. There was new attention to the old photographs. He began selling more photos.
His work remained in the gallery in Orleans and one day a member of the Falmouth Art Center's board of directors saw it and contacted Scherman. Another member of the Center's board, Linda Calmes Jones, became involved as well. They began speaking with him in fall of 2015, she said.
Calmes Jones remembered Scherman as being "creative but quirky" when she met him.
The 50-year anniversary of the art center was in 2016, and the board wanted to have a fundraiser featuring Scherman's work. It took a year to organize, said Calmes Jones. It was very successful.
"Linda was smart enough not just to put my old stuff in there, the iconic stuff," said Scherman. "She wanted the rest of my career."
That decision, said Calmes Jones, got Scherman engaged. "He'd never really shown his new stuff. He was always known for his old stuff, so I think he was intrigued."
In fact, both the iconic photos from the 1960s and his more recent artier stuff sold at the Falmouth show. The art center, as well as Scherman, came away with a good amount of money.
And something else happened as well. Calmes Jones and Scherman spent a lot of time working on the show together, "and pretty soon we were spending all our time together," he said. He has again found love.
Calmes Jones has helped in lots of ways, said Scherman. In a roundabout way, she helped get his work acquired by the special collections department at the University of Massachusetts. Working with UMASS has meant two things, said Scherman.
"They're doing an amazing job [archiving his work]," he said. "They've found stuff I didn't know I had."
And they have paid him for the collection plus his work is available for sale "and that's another income stream," he said. "They're like an agent that doesn't charge a fee. It's ideal."
Szwedo is happy for Scherman's newfound financial success. But Szwedo pointed out what he originally saw in the photographer.
Scherman, said Szwedo, is an artist. "An artist is a free spirit," he said. "God knows there aren't enough of them in a society where you're supposed to follow the signposts to success."
Scherman isn't resting on his laurels. "I'm always looking for the next picture."
For more stories like this, please see Longform stories 
---

** Please support independent local journalism.
See the DONATION BUTTON AT THE TOP OF THE PAGE **

---
– Please like us on Facebook.
---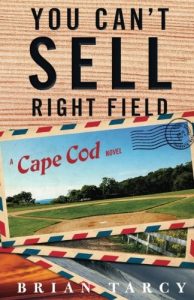 –PLEASE SEE You Can't Sell Right Field,  a novel from Cape Cod Wave about land for sale, a crooked developer, a softball team called, "The Townies," and an election.
Based on the true story of a Cape Cod development.