CAPE COD – Barnstable County Commissioner Ronald Beaty Jr. has long acknowledged that in 1990 he sent threatening letters to the President of the United States and to other elected officials, and that he spent 14 months in federal prison for the crime.
He has described his conviction as "baggage." Of those letters, he told Cape Cod Wave Magazine in 2017, "They were graphic letters."
The basic facts and Beaty's own account of events to Cape Cod Wave Magazine in a 2017 profile was all that was known of the case – until now.
Cape Cod Wave has obtained, from the National Archives at Boston, court records of the 1991 case including copies of the threatening letters he sent to the politicians under his ex-wife's name. 
He signed the typewritten letters with his ex-wife's name above the words, "The Moslem Revolution." The two had had a bitter divorce.
"The content of those letters were supposedly from my ex-wife to these individuals," Beaty told Cape Cod Wave in 2017. "She was an Iranian citizen. I wanted her gone. My alcohol-soaked mind was so bitter," he said.
In the letter to President Bush, Beaty wrote under the guise of his ex-wife, "I despise you and everything your imperialist America stand for! For that reason I am going to assassinate you within the next 10 days! GOD IS GREAT."
In addition, the court records include copies of a series of deeply disturbing and incrementally darker handwritten notes that Beaty had sent to his ex-wife, which were presented as evidence of his threat to the community as a reason to hold him without bail before trial.
In the government's argument to detain Beaty before trial, U.S Attorney Wayne Budd wrote of Beaty's letters to his wife, "These threats are vivid declarations of impending violence and pain, including rape and murder. They contain numerous other warnings such as Satanic references and allusions to Jack the Ripper."
Beaty was held without bail from his arrest in July 1990 until November 1990, when he was released on $10,000 bond. He went to trial and pled guilty in April, 1991.

Two Felons In A Political Race Like No Other
The race for Barnstable County commissioner has four candidates for two seats on the three-member board. Two of the candidates are convicted felons.
The four candidates in the race are incumbent Ronald Beaty Jr., a Republican; Abraham Kasparian, who is also a convicted felon, of the Independent Unifying Thinking party; and two Democrats, Sheila Lyons and Mark Forest.
Kasparian spent 14 years in state prison on a charge of attempt to murder for attacking his wife with a knife in a Agawam pizza shop in 2002. 
Beaty pleaded guilty in 1991 to three charges, for threatening to kill President George H.W. Bush, Senator Edward Kennedy, and State Senator Lois Pines.
The crimes of Beaty and Kasparian, in the context of a county election, makes this race truly unique.
In addition, Lyons, a former Barnstable County Commissioner who is running to regain a seat on the Commission, was arrested for Operating Under The Influence, a misdemeanor, in 2012 when she was serving as Commissioner.
Lyons said, "All I can say is that it was an unfortunate lesson to have to learn, but it was learned and never was repeated and never will be."
The Barnstable County Commissioners oversee a $20 million budget and large projects across all 15 Cape Cod towns.
---

NOTE TO READERS: Cape Cod Wave Magazine does not have a paywall because we think journalism is important. Please support Cape Cod Wave if you like this kind of journalism and want it to continue on Cape Cod.
There is a donation button at the top of every page.
We set the amount, after seven years of never asking, at $10 for a one-time donation. If you would like to give more, or less, you can send a check to Cape Cod Wave Magazine, Box 29, Falmouth, MA 02541. If you would like to work with us and help us grow, contact [email protected]
Thank you for reading Cape Cod Wave!
– Laura & Brian

---

How Much Weight, If Any, Should Voters Give To the Specifics of A Candidate's Felony Conviction? The 4 Candidates' Opinions:
Mark Forest: The weight is up to the individual voter. It is important that voters have a very good picture of the candidates in terms of their background.
Sheila Lyons: "I do think people pay their debt to society and that sort of thing. So it's really an independent judgement by the voters." Among things for voters to consider, she said, is, "How long ago were those convictions and were there any repeat convictions."
Ronald Beaty Jr.: "People sometimes get in trouble. There's no easy answer to it. My problem has been out there for decades. I have been as transparent as I possibly can and I got elected… What people should bear in mind is how recent was the event or happening and what have they done since then."
Abraham Kasparian: Kasparian would not answer the question as stated, but instead insisted that Lyons's OUI conviction is a "a larger crime" than his felony conviction. "Each one of us has paid our penalties. It's what we do after the penalties have been paid that counts."

News Reports Of Kasparian's Charge of Attempted Murder In 2002
In 2002, Kasparian was a member of the Yarmouth Finance Committee. He had previously served as a Hampden County Commissioner from 1997 to 1998.
In July 2002, according to a Cape Cod Times news story at the time of Kasparian's arrest, he and his wife had agreed to have lunch at Luigi's Restaurant in Agawam.
According to an Associated Press story of the events at the time, Kasparian owned a multi-family house in West Springfield that was the site of a fatal fire one month before the attempted murder.
"Earlier in the day, a former tenant sued Kasparian and his wife, charging them with negligence in connection with an apartment fire that killed two children," according to the AP story.
A waitress at the restaurant described Kasparian as being in a good mood when he came in the restaurant. "But he soon pulled out a knife and lunged at his wife, who fled screaming to the corner of the room."
The waitress stated, according to the AP story, that after Kasparian's wife (now ex-wife) was stabbed in the back, she stood up to grab a chair to defend herself. Her husband followed as others tried to block the way, said the story.
"He was like a crazy man with the knife in his hand," said the waitress.
The 2002 Cape Cod Times story stated, "Four men were able to wrestle Kasparian to the ground."
In 2004, Kasparian was convicted of attempted murder and sentenced to prison for the crime.
According to a Cape Cod Times story in April 2020 when Kasparian announced he was running for Barnstable County Commissioner, "Kasparian also was accused of attacking a business partner with a knife in 1993 but was acquitted."
His criminal history goes back further.
The 2002 Cape Cod Times story said, "He was given two suspended six-month jail sentences for welfare fraud and larceny in 1972. He also was jailed in 2000 by a Housing Court judge for failure to repair a building he co-owned in Springfield, but two weeks later posted the $20,000 needed for repairs."

Kasparian's Version of Events from 2002
According to Kasparian, there is a backstory to the "30 seconds that cost me 13 and a half years."
"That was a dark time in my life," said Kasparian. "Those 30 seconds truly do not define who I am," he said.
"If that fire never took place, that situation between [his wife at the time] and I would have never taken place," said Kasparian of the fatal fire at the multi-family home that he owned in West Springfield.
Two weeks after the fire, Kasparian said his wife [now his ex-wife] "moved in with her boyfriend."
"I started courting her. I thought she could date me and date him and figure out who she should be with," he said.
"I would go to her work," he said. "I would drop things off. She basically said, 'I'm not sure,' he said. "She was sending me signals that if I proved I was really in love with her and I wanted the relationship to survive, that we were going to be something," he said.
On the day of the incident, "I was at her job. I was crying and upset." His wife was a secretary, and her boss, according to Kasparian, suggested the two of them go to lunch, he said.
"I told her repeatedly for a couple of weeks that I am going to kill myself," he said. "Basically, I was not myself. My rational mind was no longer with me."
"I told her I have a knife and I will cut myself right here," he said.
Kasparian said his wife said he would never kill himself and that was when he pulled out the knife. He said she pushed him over in his chair and that was when he became angry and lunged at her.
"I admitted that I purposely nicked her in the shoulder," he said.
"People should grade an individual on who they are today," he said. "People have a right to overcome their past."
"If anybody wants to really spend time discussing this, they should come over and talk to me," said Kasparian. "I will entertain anybody. But you can't just isolate the incident."
In a later email about the incident, Kasparian wrote, "I take responsibility for my actions regardless of the circumstances. The responsibility of my actions on that day belongs only to me."

News Reports of Ron Beaty's "Baggage"
A mention of Beaty's crime, threatening to kill the president, and time in federal prison are sometimes mentioned in news stories about him. But that is often the extent of it.
When Cape Cod Wave profiled Beaty in 2017, we asked several people how Beaty, given his criminal record, managed to get elected on Cape Cod.
Some suggested that perhaps great swaths of the voting public may not have been aware of Beaty's prior criminal record.
"He overcame it because a lot of people don't know about it despite his opponents trying to make it as public as possible," said Mark Alliegro, a conservative former candidate for Congress and a professor of molecular biology at Brown University.
Rick Presbrey, the now-retired former head of the Housing Assistance Corporation, has known Beaty for decades and followed local politics close enough to suggest, of the 2016 election, that the local media "was kind of gentle with him and most people have no idea of his history." 
Beaty said that people did know about the crime and he was elected anyway. "I don't think it was a fluke at all," he said this week.
Asked what led him to sending the threatening letters, Beaty said in 2017, "People make stupid decisions. I never should have gotten married at the time that I did. I was 22. She was 21."
The marriage was rocky and fell apart in the late 1980s, said Beaty.
"It's kind of hazy," said Beaty of that time period. "I feel like such a jerk. I had a bad divorce. It led to bad things."
He was drinking heavily, which hurt the marriage, he said, and "a lot of it was cultural, of course." They divorced in the late 1980s, said Beaty. "Even after the divorce is official, you're still dealing with it a couple of years," he said.
Beaty said he "went through a couple of detoxes – once in Boston, once at Gosnold [on Cape Cod]."
He kept drinking. He became bitter. He took it to another level.
In June 1990, Beaty sent the death threats, trying to frame his ex-wife.
At the time, he was a town meeting member in the town of Barnstable.

A Brief Chronology From Ron Beaty's Court Record in 1991
According to the Statement of Facts accepting Beaty's guilty plea, signed by U.S. District Court Judge Joseph L. Tauro, Beaty mailed threatening letters, dated June 12, 1990, to President Bush and Senator Kennedy.
Beaty mailed another threatening letter, dated June 18, 1990, to Massachusetts Senator Pines. 
Beaty was arrested July 18, 1990.
In the Government's Opposition To Motion To Revoke Detention Order, filed July 27, 1990, the government stated, "[Beaty's] prior criminal record is extensive, involving many arrests and numerous convictions."
That government motion also stated, "[Beaty's] mailed threats against other public officials, as well as against his ex-wife are graphic, lucid declarations of a calculating, coherent will to murder and injure persons in the community."
"Because [Beaty] signs each of his threats with [his ex-wife's] name and address, the danger to her (both a victim and a crucial Government witness) is acute," stated the government motion.

"Prior Bad Acts"
According to the Statement of Facts signed by Judge Tauro, on March 21, 1991, the government "filed notice of intent to Rely on Evidence of Prior Bad Acts," meaning the threatening letters Beaty sent to his ex-wife.
Copies of those handwritten letters, included with court documents from the National Archives, indicate Beaty sent incrementally more threatening letters to his ex-wife over a 10-day period.
Most of the letters are written in wavy handwritten font, with many of the words in all capital letters.
The first letter begins, "You have two choices, negotiation or war. (Negotiation is acceptance + forgiveness) You have 10 days to decide, there is no middle ground! War is very destructive, but so be it!"
The next letter begins, "7 days left! You Iranian bitch!"
The next letter begins, "Roses are red, violets are blue, life is a bitch and so are you." That same letter ends with, "Whether you like it or not, I am in your life. It is within your power to make it something nice. 6 days left."
The next letter says, "Only 4 days left. Please, make the right decision."
The final letter in the evidence file has a different, straighter handwriting style than the previous four letters.
Written on the top and bottom edge is "666," and written in each corner is, "RAPE."
The letter begins, "I waited for you outside your apartment the other night." Another section states, "Have you ever met Jack The Ripper?," and ends with a warning to, "Change your locks. Why? Rape!! Some Dark Night."
As it turned out, the letters Beaty sent to his ex-wife were not admitted as evidence at his trial.
"On April 1, 1991, this court instructed government counsel not to raise the letters [Beaty] mailed to his wife," according to the Statement of Facts. "The Court: 'Don't refer to anything other than the letters that were involved in these three counts. In other words, no prior bad acts.'"
The court impaneled a jury on April 3, 1991.
But in another twist in the case, during opening statements, according to the Statement of Facts, "At a side conference, this court indicated that it did not consider [Beaty's] alleged lack of intent to carry out the threats as a defense."
Beaty's defense was that he was not interested in harming President Bush, U.S. Senator Kennedy, or State Senator Pines. Instead, the letters were an attempt to get his ex-wife in trouble. But the judge ruled that the fact that he wrote and sent the letters, without regard to his intent, was sufficient grounds to convict him.
Following opening statements, according to the Statement of Facts, the court ruled that "a defendant's actual intent, uncommunicated to the receivers of his threats, is not a legal defense."
After the court announced the decision, Beaty's counsel announced that his client was prepared to plead guilty.
Beaty told Cape Cod Wave in 2017 that his political career to "try to serve my community" is "sort of penance" for his previous crimes.

Beaty's Threatening Letters To Politicians & To His Ex-Wife
Below are copies, obtained from the National Archives, of the 1990 letters Ronald Beaty Jr. sent to President George H.W. Bush, Senator Edward Kennedy, and Massachusetts Senator Lois Pines.
Also below are copies, obtained from the National Archives, of the hand-written letters Beaty sent to his ex-wife that are part of court records.
Cape Cod Wave Magazine informed Beaty that we have obtained the letters and planned to publish them, and we asked if he had a comment on the letters.
"It's been so long, it's fine, said Beaty. "Do what you've got to do."
** Note – Cape Cod Wave has removed Beaty's ex-wife's name from all documents. **
In 1991, Ronald Beaty Jr. pleaded guilty to threatening to kill the President of the United States.
---

** Please support important, independent local journalism.
See the DONATION BUTTON AT THE TOP OF THE PAGE **

---
– Please like us on Facebook.
For more stories like this, please see Longform stories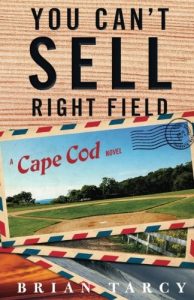 –PLEASE SEE You Can't Sell Right Field,  a novel from Cape Cod Wave about land for sale, a crooked developer, a softball team called, "The Townies,", and an election.
Based on the true story of a Cape Cod development.
---