CAPE COD – In May, shortly after longtime editorial page editor Bill Mills was laid off and not replaced at the Cape Cod Times, the paper announced "a new tradition" to no longer publish daily editorials.
That month the paper, owned by Gannett, laid off three seasoned journalists, including Mills, who had a combined 85 years in the newsroom.
Like almost every newspaper in the country, the Cape Cod Times has been challenged since the internet began making free news readily available in the late 1990s.
But the recent phase of the carnage at the paper began in 2013, shortly after GateHouse Media bought the Cape Cod Times. Then, several journalists at the paper were let go and not replaced. The chain bought the Cape Cod Times and 32 other community newspapers, including the Barnstable Patriot and Nantucket Inquirer and Mirror from Rupert Murdoch and Dow Jones. Twelve newsroom jobs were eliminated from the Times, according to a November 4, 2013 Media Nation story by Dan Kennedy. 
In 2014, the entire copy desk of the paper was let go and the editing of Cape Cod's only daily newspaper was moved to Austin, Texas where dozens of other GateHouse newspapers from across the country are also edited.
In November 2019, Gatehouse Media, which owns the paper, purchased Gannett, owner of USA Today and many other papers, and took on the Gannett name to form a chain that, according to the Brookings Institute, now owns one of every six newspapers in the United States.
That is the month that longtime editor Paul Pronovost, who had deftly navigated several painful corporate cuts to his staff through the years, announced his resignation to go work for his alma mater, St. Anselm College.
These days on the Cape, there are six weekly papers that are not owned by Gannett. Falmouth publishing, owned by the Hough family of Falmouth, owns four of those papers, the Enterprise in Famouth, Mashpee, Bourne and Sandwich. The others are the Cape Cod Chronicle, owned by Henry Hyora of Chatham, and the Provincetown Independent owned by co-founders Ed Miller and Teresa Parker of Wellfleet, and 14 other investors.
There are seven Gannett-owned weekly papers on Cape Cod, plus the daily Cape Cod Times. By that simple count, more than 50 percent of the printed newspapers on Cape Cod are Gannett-owned journalism.
"The GateHouse/Gannett strategy is to run a tightly staffed operation that they think will get them through the transition to digital," said Rick Edmonds, media business analyst with the Poynter Institute for Media Studies, a non-profit journalism school and research organization.

The Ongoing Slow Transition To Digital
"No one has really defined," how long the "years-long" transition will take, said Edmonds. "Digital is the future," he said. "But print plus digital is the present."
"There is very much a split in preferences in how people get their news," he said.
"What's happening on the Cape is happening everywhere," said Kristen Hare, editor of a project called Locally for Poynter. "It's happening to places owned by GateHouse. It's happening to independent local newsrooms. It's happening in broadcast."
"One of the problems is the transition to digital and finding any kind of a business model that works," said Hare.
According to Wendy Northcross, CEO of the Cape Cod Chamber of Commerce, "Ninety percent of our members have 19 or fewer employees. They are small. Their advertising budgets are not robust."
"Ninety percent of our members have 19 or fewer employees. They are small. Their advertising budgets are not robust." – Wendy Northcross, CEO of the Cape Cod Chamber of Commerce
Many Cape Cod businesses, said Northcross, have migrated their advertising to social media. Because of this shift, Northcross said, a well-staffed newspaper "has become unsupportable in the scale we used to have it."
"Right now we are in the middle of the worst kind of perfect storm," said Hare. "Local news has been struggling, there have been waves of layoffs to hit the industry, and now there is the pandemic, building on decades of erosion and erasure."
"The financial model has collapsed," said James Kershner, former Sunday Editor of the Cape Cod Times and retired professor of journalism at Cape Cod Community College.
---

NOTE TO READERS: If you would like journalism like this to continue on Cape Cod, please support Cape Cod Wave. See the DONATION button at the top of the page.

---

GateHouse/Gannett – Who Owns The Cape Cod Times?
Once upon a time, the Cape Cod Times was owned by Ottaway Newspapers Inc., a family-owned publishing company based out of Campbell Hall, New York, near Middletown, New York.
The actual ownership of the Cape Cod Times and all the Cape Cod Gannett-owned weeklies through the years is nearly as complicated as a multi-team baseball trade involving players, cash considerations, and players to be named later.
Ottaway had actually sold to Dow Jones in 1970 but Jim Ottaway Sr. served on the Board of Dow Jones and remained in control of the Ottaway chain.
The actual ownership of the Cape Cod Times and all the Cape Cod Gannett-owned weeklies through the years is nearly as complicated as a multi-team baseball trade involving players, cash considerations, and players to be named later.
"Ottaway was like an independent subsidiary of Dow Jones," said Bill Higgins, retired sports editor of the Cape Cod Times. "They still had a lot of autonomy even though they were under the umbrella of Dow Jones."
In 2007, against the wishes of James Ottaway Jr., Dow Jones was sold to Rupert Murchoch and Newscorp.
The Ottaway part of the company was sold to GateHouse in 2013.
"We didn't feel the punch until GateHouse bought them," said Higgins.
Meanwhile, several locally-owned weeklies on Cape Cod were sold to a chain called Community Newspaper Company (CNC) founded by Fidelity Investments in 1991. Fidelity sold CNC in 2001 to the Boston Herald, which sold the chain to GateHouse in 2006. 
So when GateHouse purchased the Cape Cod Times, the company, already owning the former CNC weeklies, had a dominant footprint in Cape Cod journalism.

Follow The Money – "I could see right away that something was really screwy."
Ed Miller, co-founder of the Provincetown Independent, used to work as associate editor at the Gannett-owned Provincetown Banner.
Miller, who had years earlier started and run a small town paper in the town of Harvard, said, "When I went to work at the Banner, I could see right away that something was really screwy."
"They had a good advertising base," he said of the Banner. "I didn't know what the circulation was. No one would actually tell me." But it was clear, said Miller, that "they were pulling in money but they weren't spending it."
"They were doing all sorts of weird things to squeeze the budget. We had to buy our own coffee for the coffee machine. They hired me for 40 hours a week and then told me my hours were 30 a week. They were famous for that kind of thing."
"I tried as hard as I could to make it a good paper… but absolutely everybody at the corporate end of things was completely disengaged," said Miller.
In an article, "Saving The Free Press From Private Equity" in the 2018 issue of American Prospect magazine, the authors, Robert Kuttner and Hildy Zenger wrote:
"Companies with names like Alden Capital, Digital First Media, Citadel, Fortress, GateHouse, and many others that you've never heard of have purchased more than 1,500 small-city dailies and weeklies. The malign genius of the private equity business model… is that it allows the absentee owner to drive a paper into the ground, but extract exorbitant profits along the way from management fees, dividends, and tax breaks. By the time the paper is a hollow shell, the private equity company can exit and move on, having more than made back its investment. Whether private equity is contained and driven from ownership of newspapers could well determine whether local newspapers as priceless civic resources survive to make it across the digital divide." 
In the midst of this there are local people – hard working professional journalists and members of the community – still employed by the corporation that bought the corporation that bought the corporation that owns more than half the newspapers on Cape Cod.
Peter Meyer, publisher of the Cape Cod Times and other Gannett weeklies on the Cape as well as papers off-Cape, including the Providence Journal, declined an interview by Cape Cod Wave Magazine.
In an email, he wrote, "The Cape Cod Times newsroom is working hard to serve the daily journalism needs of Cape Cod while also navigating the pandemic and significant challenges in our industry.  Accurate, relevant and timely news is paramount to our democracy, both locally and nationally, and at the core of our dedication to serving Cape Codders in this amazingly special place we live.  I think journalism has a great future on the other side of current disruptions."
In early August, Cape Cod Wave Magazine also requested an interview with new Cape Cod Times Executive Editor Anne Brennan. We received back an email that began, "Hello, I will be out of the office on furlough Aug. 3-9."
The new executive editor, in the midst of staff changes and a pandemic, was furloughed the first week of August, the very height of the season, on Cape Cod. We never heard back on our request for an interview.
The ever-diminishing staff of the award-winning Cape Cod Times is still producing good journalism. Just less of it.
Higgins, who took a buyout in 2016 after 43 years with the paper, said of the management of GateHouse, which is now Gannett, "They're serving a stock price, I guess." The newspaper, he said, "is a line item on a budget sheet."
Andrew Gottlieb, Executive Director of the Association To Preserve Cape Cod, said that GateHouse/Gannett is "not a news organization… There shouldn't be any confusion about what GateHouse's model is and what they are looking to do."
"If they get some information to some people, that's a secondary thing," said Gottlieb. "They're looking to wring every freaking nickel they can out of the thing. They are not a community player."
Some of the seven Cape weeklies owned by Gannett, such as the Provincetown Banner are still staffed, if lightly. Other weekly Gannett Cape papers, such as the The Bulletin, covering Mashpee and Famouth, seem to have no staff. A recent edition of the Bulletin had all reprinted stories from the Cape Cod Times, with no original Bulletin reporting.
Meanwhile, there are the non-Gannett outliers – locally owned newspapers in the corners of Cape Cod that are on the spectrum between thriving and surviving.

The Locally-Owned Non-Gannett Outliers
The many stories written in recent years about troubles in the newspaper industry "have missed one very important fact," said Miller. "There is a group of small town independent mostly weekly papers that by and large are mostly doing okay," he said.
Miller said he and his partner, Teresa Parker, the paper's publisher, did extensive research on papers across the country before starting the Provincetown Independent, and they discovered there still is a path to success.
"The biggest barrier is apathy," said Parker. "That belief system that newspapers can't work."
"We would not have done this if we didn't think it was possible," said Parker. From talking to other papers, Parker said, "We learned that what you need to make it succeed is a reasonably healthy economy around you."
"The business community needs a newspaper for print advertising," said Miller.
"In the places where the weeklies have collapsed," said Parker, "the entire economy of the area collapses. You go down with everybody else."
"The weeklies to me have been an outlier," said Hare. "They often exist in places where there isn't other local media. They have managed to do critical work that no one else is doing."
But on the Cape, there is media – albeit much of it is Gannett media. "On the Cape overall, people value journalism more than I've seen other places," said Tim Wood, editor of the Chatham-based Cape Cod Chronicle.
"Even the Cape Cod Times does a better job than a lot of papers that have been strip mined by GateHouse," said Wood. But things have certainly changed, he said.
"When I started here," said Wood, "there were at least a dozen or more weekly newspapers on the Cape. Almost one in every town." Wood has worked at the locally-owned Chatham-based Chronicle, for 30 years.
 The weekly papers in almost every town that Wood remembered were once all locally owned. Many still exist, as Gannett-owned shells of themselves.
But the Chronicle has been going strong for more than 50 years. "At various times, chains that own other newspapers have tried to start a Chatham newspaper or a Harwich newspaper," said Wood. "But we have a loyal readership."
"I think we have an unusual demographic here," said Wood. "They are skewed older and they are used to reading newspapers and they want to read newspapers," he said. There is also a "frankly, upscale demographic down here that skews towards people who want to know the tax rate and that sort of thing."
On the Upper Cape, the Hough family of Falmouth Publishing Company has put out the Falmouth Enterprise since 1929, more than 90 years. The company also publishes the Sandwich Enterprise, Bourne Enterprise and Mashpee Enterprise.
The Falmouth Enterprise used to publish a Tuesday edition, which it no longer does. The paper also used to own a printing press, which it sold, said Bill Hough, editor and publisher of the paper. Both decisions, said Hough, were strategic and have not hurt coverage. 
The printing press was sold because of the industry-wide move to digital printing, he said. 
"A lot of people were disappointed when we shut down the Tuesday edition," he said, "but it wasn't profitable."
So when the Cape Cod Times scaled back on coverage in Falmouth, Hough said, "We didn't have to worry so much about the competition."
And, Hough said, the Friday paper became much larger. The staff was never cut," he said.
"Journalism is alive and well. People want it and we're selling papers," he said.
The Provincetown Independent, covering Provincetown, Truro, Wellfleet and Eastham, started publishing less than year ago. 
"I was working at the Banner and I just naturally started thinking, why can't there be a better paper than this," said Miller.
So he and his partner, Teresa Parker, started the Independent. Parker, the publisher, said of the new paper, "The conundrum is that we are underfunded."

Who Cares? News On Social Media & Meetings Are On Cable Access TV, Right?
"One of the things that really frightens and upsets me is the movement towards getting news from social media," said State Rep. Dylan Fernandes, D-Falmouth. "It's really unsettling."
"There are people who get their news on social media rather than pay a subscription because they can get their news for free," said state Rep. Dylan Fernandes, D-Woods Hole. 
"From the consumer's perspective, they're getting an immediate benefit," said Fernades. "But the cost is spread out across society."
When people won't pay for news, "All of society suffers as a result," said Fernandes. "Because then they are not getting news to make smart decisions and our public officials aren't getting the scrutiny they deserve."
Fernandes said the state legislature recently created a commission to study communities underserved by local journalism in the state.
Part of a summary of the bill states: "The commission will review all aspects of local journalism including, but not limited to, the adequacy of press coverage of cities and towns, ratio of residents to media outlets, the history of local news in Massachusetts, print and digital business models for media outlets, the impact of social media on local news, strategies to improve local news access, public policy solutions to improve the sustainability of local press business models and private and nonprofit solutions, and identifying career pathways and existing or potential professional development opportunities for aspiring journalists in Massachusetts."
According to Fernandes, the commission will be "making recommendations on how to ameliorate the problem." 
One possible solution, said Fernandes, would be to "put some sort of assessment on the social media companies."
On Facebook's popular town community pages, people are labeled Conversation Starter or Visual Storyteller and this seems to create some folks who imagine themselves to be "citizen journalists" that produce "news," or more likely, "content." 
Gottlieb said social media is great "if you want to rally the troops to a cause."
But said Gottlieb, who is also a Mashpee Selectman, social media is not a great source for news. "There's content there. Whether there is actual information or not is debatable… It tends to be expressions of points of view with premiums on being critical," he said.
"Facebook has turned into a cesspool." – Ed Miller, Editor of the Provincetown Independent
"Facebook has turned into a cesspool," said Miller. "Particularly in Provincetown. There's so much vitriol being spewed. There's no editors at work."
That is just one major difference between social media and real journalism, said Miller. "The work of a good editor is usually invisible," he said. 
On Facebook, said Miller, "Anything that is false or misleading or motivated simply by self interest can be published there."
But people do claim to get news from social media.
"People are telling me they are learning information from Pinterest and Instagram," said Northcross.
But, Northcross said, "true journalistic quality and in-depth reporting" is getting lost. "There's a whole process of finding both sides of the story, digging deep, finding the nuances," she said.
Northcross described Facebook discussions, on the other hand, as "discord vortexes… an opinion devolves into fighting."
Fernandes said there is another danger of social media. The algorithms that create the newsfeed create information bubbles in which people's worldviews are seldom challenged, he said.
"Everyone should have their worldview be challenged and should be thinking about the reasoning behind it," he said.
And, said Fernades, "There is a massive dearth of just regular thinking in this country. People are just scrolling mindlessly through social media. So little time now is attributed to sitting with your thoughts. or reading something in depth and thinking about it."
There is another way to absorb a lot of news and then be able to sit with your thoughts: watch an hours-long government meeting on cable access television.
People can people can get a lot of information by watching such a meeting "if you really want to spend all that time," said Hough.
"Who wants to sit through a five-hour meeting?" said Hare. "Journalism lets us live our lives."
And K.C. Myers, a reporter with the Provincetown Independent who previously worked for the Provincetown Banner and the Cape Cod Times, said, "You need to know why you are watching it. People need to know why these things are important. They need context for what they are seeing and hearing."
As a reporter, she said, "You know who the players are and the history. You know who to call to find the missing pieces."
According to Gottlieb, "Having local reporters that have time to immerse themselves in an issue and have some historical perspective about what has happened and what the challenges are to the community has enormous value."

Does Journalism Really Make A Difference?
This is a story about local Cape Cod journalism, specifically newspapers.
Tangentially, WCAI, the local NPR station, probably does the best journalism on Cape Cod. Cape Cod Broadcasting, a commercial radio station company in Hyannis, has an active website updating local news. Cape Cod Today was once a thriving advocacy journalism site, actively promoting the now-dead Cape Cod windfarm among other things. That site has disappeared.
But back to the subject of why this story on local journalism. For the past four years, national news, taking us all along, has been consumed with the shiny object in the White House.
The controversial shiny object with lots of power, a high office, and an interesting Twitter account has created great success for the New York Times and Washington Post. But locally in communities across America, many news organizations are suffering.
While there is nary a news organization that can resist that shiny controversial object in Washington D.C. – even Cape Cod Wave Magazine has delved in – the role of a local newspaper is local news.
So does local news matter when our attention is elsewhere?
"People's lives are arguably controlled the most at the local level and by local government," said Fernandes.
"People's lives are arguably controlled the most at the local level and by local government." – State Rep. Dylan Fernandes, D-Falmouth
"Cape Cod has complex issues that can't be digested in a sound bite or short tweet… Why we need more money for wastewater takes more than 140 characters," said Northcross.
"When you either lose a newspaper entirely or it's kind of a shell of its old self, that's very negative for the whole community," said Edmonds.
"For a newspaper to work, it requires an understanding of people in the community that the newspaper is a central function of a democratic society and a community that works," said Miller. "The flow of information is really important."
"In places where there is no local news," said Hare, "there is lower voter participation and fewer people run for office."
"The government operating in the dark without any light shined on them through the news is a really scary prospect," said Fernandes. "That's something you see in authoritarian countries, right?"
A thriving media "is important for our democracy to thrive and survive. It absolutely applies at the local level," said Fernandes.
Gottlieb said, "In the environmental field there are some fairly complex, layered issues that are both regional and very local in nature… having reporters who understand the context and history is supremely helpful."
"There are news deserts where local issues are not being covered," said Fernandes. "That's a scary prospect. I fear that environment."
Without local journalism, said Kershner, there would be a loss of coverage of local government.
Asked about what coverage is missing considering all the cuts to the Cape Cod Times since Kershner left the paper in 2000, he said, "I'm not sure I can point to a specific example. It's the things I wouldn't know about." 
"The select boards, the zoning boards and the school boards could get away with anything if there aren't reporters watching them," he said.
"A town without a newspaper is operating blind," said Hough. "Well not completely blind, that's an exaggeration. But you have to know what's going on in your community."

Town Coverage, Regional Coverage, and Other 
Cape Cod is not one place. There are 15 distinct towns, which is why, for a long time, there were once successful weekly newspapers in almost every town.
Now, the three locally owned companies are covering or publishing papers in 11 of the Cape's 15 towns. So while GateHouse has wreaked its own special kind of carnage on papers it owns in the area, Cape Cod is actually unique in the country in that independently-0wned newspapers are still covering most of the region.
"The formula we have," said Wood, "is we cover the towns [Chaham, Orleans & Harwich]. We cover town hall very closely. We cover community events."
The formula is much the same with the Enterprise newspapers on the Upper Cape, and the Provincetown Independent.
As Parker said of the Independent, "More than anything, it's a reflection of these towns."
"We feel like it's a really good niche to be in the weekly newspaper business," said Miller. "We're not trying to compete with online news. If you just want to be the first with the story of the car accident on Route 6 or the whale that beached at Herring Cove, you have to spend a tremendous amount of time racing around for that."
"There is a big part of the story that the weeklies aren't designed to capture very well. That is the elements of the story that has region-wide implications." – Andrew Gottlieb, Executive Director of the Association To Preserve Cape Cod
"What we are trying to do instead is provide something more thoughtful, more in depth," said Miller. "Not just tell you what happened, but tell you why it happened."
"There are some things that the weeklies do very well on a granular level," said Gottlieb. "The detail on town meeting, who went to the planning board meeting. They really get down in the weeds."
"But there is a big part of the story that the weeklies aren't designed to capture very well," said Gottlieb. "That is the elements of the story that has region-wide implications."
Hare suggested that such an obstacle can be overcome with some strategic partnerships. She cited independent newspapers in other places that have worked together on large projects, including "a group of papers in upstate New York that joined together to cover opioids."
"It's not to their benefit to compete with each other," she said. "Collaborative projects across companies can serve a place well."

Dateline – Once Upon A Time In Cape Cod News
Higgins started working in the Cape Cod Times sports department in the early 1970s "right around the time of Watergate. Journalism was kind of a sexy business back then," he said.
"The newsroom was kind of gritty," said Higgins. "There was a lot of guys, not a lot of women. There was smoking, cursing and swearing. It was kind of a blue collar environment."
"It was a career. It was a profession," said Higgins of journalism. 
"We were still writing on a typewriter," said Higgins. "The wire machine was clanking in the background."
At the time, the paper was owned by Ottaway Newspapers Group, a small family-owned chain from upstate New York. "Jim Ottaway Sr. and James Ottaway Jr. were around a lot," said Higgins. "They used to come down for the annual Christmas party."
Kershner said he also met the Ottaways. "In the good old days, companies like Ottaway saw themselves as operating a public service," he said.
"Now these big companies are looking at it as a financial investment and don't seem to care about journalism," said Kershner.
Kershner, who joined the Cape Cod Times in 1981 and spent most of his 19 years with the company as Sunday editor, said in his first few years at the paper, "There used to be 10-color section fronts in the Sunday paper. It was 200 pages most weeks."
"Cape Cod was growing, the newspaper kept growing, and I was allowed to grow with it," said Higgins of his early years with the paper.
"We had 20 or 30 pages of classified advertisements. Classifieds were a big money maker the Cape Cod Times, and for most newspapers," said Kershner.
But Hough said the Enterprise "never had all that many classifieds. Remember, the Pennysaver was the big classified carrier at the time."
The Cape Cod Times could afford to send a reporter to many major sporting events, said Higgins.  
Reporters went to NBA playoff games, baseball playoff and World Series games, and Super Bowls. "Our readership considered Boston a hometown story," said Higgins of the sports department's philosophy.
"I went to the Masters in 1983," said Higgins.
 Hough joined the family business, the Falmouth Enterprise, in 1982. "There was much more personal news back in the day," he said.
"Engagements, weddings, divorces, babies born. There wasn't as much government news back then simply because there wasn't as much government," said Hough.
But it was an extremely important time in the development of Cape Cod.
"Back in the 1980s, the [Falmouth] planning board was meeting until 11 o'clock or midnight" because so many subdivisions were being developed. he said. "Now, we're nearing buildout," said Hough. The issues have changed, he said.
Falmouth Publishing Company evolved to start papers in Bourne, Mashpee, Sandwich, and for a time, Barnstable. The company also helped start On The Water Magazine, a fishing publication, but has since sold its interest in the magazine.
K.C. Myers, now a reporter with the Provincetown Independent,  started working at the Cape Cod Times in 1995. "That first year, we still had Christmas parties," she said. "They rented out the Coonamessett Inn."
We still had a Falmouth bureau, an Orleans bureau, a Provincetown bureau, and a big office in Hyannis," said Myers.
"Then things started tightening up," said Myers.
In the late 1990s, the internet became popular. Craigslist was born, taking almost all the classified advertising revenue from newspapers with it. Free online news became ubiquitous.
Plus, private equity companies discovered newspapers. 
In March, 2020, Gannett sold the Cape Cod Times building at 319 Main Street. The Times has occupied the building since 1938. The new owner of the building, Holly Management, owned by Stuart Bornstein and his sons Aaron and Ethan, plans to convert the back half of the building into workforce housing. The Times plans to lease back 10,000 square feet in the front of the building. The building is under construction.

And Then There Was A Pandemic
Fast forward to March of this year when the less-than-1-year-old Provincetown Independent was entering its first prime season to sell ads.   
As a startup trying to make a name in the Outer Cape community, Miller said, "Advertising has been a challenge. It's been a bigger challenge than we expected because of the coronavirus. We expected our advertising to pick up in the spring right when the coronavirus hit."
But as the season progressed and the Cape became busier, Miller said advertising picked up some. "This summer has not been as disastrous as it could have been," he said.
"Some advertisers are sticking with us," said Parker. As for what effect the virus has had on the business, she said, "It's hard to estimate. This would have been our first season."
"In different ways, this is a really hard time," said Parker. "It's shaken us pretty deeply."
The paper received PPP loans and did not lose staff, said Parker. But because the pandemic came at exact time when the paper expected to be growing its revenues, it brought an overall stress to the business.
In addition, she said, everyone, and especially reporters with those in their own lives who may be at higher risk of illness, had to find a new way to work.
"Our reporters didn't blink," said Parker. "They just immediately changed the way they work — and believe me, it's harder than ever to cover stories. Harder to find people, harder to hear ideas and leads, harder to keep on it all without being able to pick up all the complexities of being present," she said.
"And just in terms of stamina …, there is no looking away from Covid. It's there in every damn story," said Parker. 
On the Upper Cape, the Enterprise "lost 50 percent of our sales revenue between mid-March and April," said Hough. The company also had to lay off some staff members but received a PPP loan and was able to hire all but one back, said Hough. That person has found another job, he said.
Advertising has come mostly back, but not all the way, said Hough. "We're staying afloat," he said.
But circulation revenues are up,  he said, while adding "page views on our website rose dramatically."
And the business model is changing, said Hough. "There are no real big changes in journalism. The big change is in how you pay for it," he said. "Journalism is going beyond ads," he said. "We're transitioning into more of a digital marketing company."
Hough added, "I'll sell lemonade down the street if that's what it takes to keep this paper alive."
While Miller and Parker are focused on advertising, circulation and especially finding new investors, Miller said when he ran the Harvard Post, the paper stayed alive by creating a book publishing business. "One of our first books was called, 'How To Produce A Small newspaper,'" he said. "It sold 25,000 copies."
"Our little book publishing company was the way we were able to keep going in the early years," he said Miller of his Harvard paper.
For now, the company does what it can to supplement its income by selling merchandise. It was having events, said Miller, before the pandemic. 
Meanwhile, the Cape Cod Chronicle is doing well, said Wood. "We've been able to retain advertising. The real estate market is red hot so our real estate ad space is up. We have a few new advertisers." The Chronicle has retained its staff throughout the pandemic, said Wood.
But mostly the coronavirus has hit the already-battered newspaper industry hard, said Hare. "More than 50 local newsrooms have closed since March because the coronavirus hit," she said. 
"So many stories have been put on hold because newsrooms are smaller, and because there's been a five-month breaking news story," said Hare.
Of course, in a local ecosystem where the health of a newspaper depends on the health of its advertisers, a shut down of the economy bordered on catastrophic. Sad but also ironic: more than ever, people craved local news.

The "It's Not A Moonshot" Hope of The Provincetown Independent
The Provincetown Independent launched in October 2019.
In a front page "Letter From The Publisher" of the July 16, 2020 paper under the headline, "It's Not A Moonshot," Parker wrote that the company had actually launched in 2019 despite having raised only half of the $375,000 their business plan called for.
She wrote that the paper believed one reason go forward at the time was that Gatehouse had recently laid off "the last reporter at the Provincetown Banner."
"Second, we thought that if we could produce a truly high-quality newspaper, the kind of paper this amazing place deserved, the rest of the necessary start-up capital would follow," Parker wrote. "That hasn't happened."
The paper has "the equivalent of about seven full-time employees plus a whole lot of people that work as freelancers. We pay everybody," said Miller. "Some people send the money back. A couple of artists and photographers insist" on sending money back, he said.
"We're not showing people a business plan that has a huge prize at the end of it," said Parker.
The Independent is looking for, according to Miller, "venture philanthropists. They will own a piece of what we think can be profitable as well as essential."
The paper has 2,240 subscribers "and we are selling another 850 or so on newsstands. So our paid circulation is 3,100 a week," said Miller. "We've had steady growth in circulation," he said.
The paper has more than a dozen investors who have put up $10,000 or more each, said Miller. "We thought if we started putting the paper out, more people would come along and invest," he said.
"We are having some strategy conversations and meeting with our existing investors," he said.
As for finding new investors, Miller said, "We're not wealthy. We don't travel in those circles." And by putting out a paper every week, he said, "There is no time left for fundraising."
Parker echoed the sentiment. "Our limitation is on our outreach. We are not ourselves, nor are our writers, part of a network that tends to have that kind of money. We need help with that networking."
Beyond big fundraisers, Miller said a future plan is to launch a public offering aimed at getting many small investors from the local community.
"If our projections are right, and so far they have been pretty on target, in our fourth year we will reach the break even point."
But new investors are needed to make it that far, he said.
"We can probably survive another year," said Miller. "But without new investors, I don't think we can make it beyond that."
"It''s still early," said Parker. "It remains to be seen if the community actually cares about this particular project. Many people are telling us they do care and it makes a difference in their sense of connectedness."
"If this kind of thing can work anywhere, it should be able to work here," said Miller.
K.C. Myers said the paper is popular, especially for local government coverage. "We're holding people accountable again, and people love that," she said.

About That "New Tradition" Of No Cape Cod Times Editorials
In May 2020, without an editorial page editor to write editorials, "a new tradition" at the Cape Cod Times was born. There would be no more editorials "except on rare occasions — or to endorse political candidates," was the announcement in a "Note To Readers" by the new Executive Editor, Brennan.
Three weeks earlier, on May 9, Alan Rosenberg, executive editor of the Providence Journal wrote, "We reached a milestone in Monday's Journal, without saying so. We published what may well have been the last Providence Journal editorial."
Both papers are owned by Gannett. Other Gannett papers across the country announced the same new policy at the same time.
The May 24 Cape Cod Times announcement to write no more editorials, signed by Brennan in one of her first public moves as editor, argued that the move to eliminate future editorials was made because readers can be confused about the difference between news and opinion.
"Many readers" Brennan wrote, "especially in this time of hyperpartisanship" don't believe reporters can be unbiased when the paper's institutional voice takes a stand. 
"A media outlet's editorial position can color how that outlet's nonopinion content is interpreted," Brennan wrote.
"A media outlet's editorial position can color how that outlet's nonopinion content is interpreted." – Cape Cod Times Executive Editor Anne Brennan in a May 24, 2020 "Note To Readers"
Hare said, "I do know there is a long-held tradition for newspapers to take editorial stances in favor of the health and wellness of the community."
"I worry that we are ceding important ground in order to not be controversial," she said.
"However, it is also a long-standing tradition that most people don't know the difference between an editorial, opinion piece, and traditional news," said Hare. "And that is the failing of newsrooms not to make it clearer."
Fernandes said, "I would hate to see us become a society that is so sensitive to points of view that don't align with ours that newspapers can't publish their own viewpoints."
"The underlying fundamental reason for an editorial," said Hough, "is to foster dialogue. It doesn't always work."
But as for whether people are confused as to what an editorial is compared to a news story, Hough said, "I think people know exactly what they are reading."
A "Letter From The Editor" about the Times' decision, written by Miller, in the July 30, 2020 Provincetown Independent agreed. Under the headline, "Nonopinions For Nincompoops," Miller wrote that the Cape Cod Times contention that readers get confused about the difference between an editorial and news is "an insult to reader's intelligence."
And Wood said that the Times' argument "shortchanges readers. I do think a lot of readers are interested in the paper's opinions."
Hough said, "We like to think that since we're immersed in the news business, we have something to say about it."
Gottlieb called the Times decision "sort of corporate capitulation and the dumbing down of America."

About The Journalists – They Are People And They Love The Job
There is a meme about the job that I and many journalists know that goes:
Sure the pay stinks, but at least everyone hates you.
On the other hand, journalists actually love their job and their communities.
"When you lose a newspaper, you lose a local business and you lose local jobs," said Hare. "Even if that newsroom is owned by a hedge fund or one of these big groups, it still employs people who live in your local community and in many cases people who have covered your local community for decades."
Although local Cape Cod journalists, at least some, are making a living, none are in it for the money. K.C. Myers, like many, "wanted to be a writer of some sort," she said.
She fell into journalism, she said, "and I liked it. It really worked for me. I really enjoyed listening to people and talking to people and meeting new people," she said.
"I pretty much have a reason to talk to anybody about anything, and I love that," said Myers. She described journalism as "real life drama that seems to go on everywhere…. In the most mundane places all sorts of crazy things go on, and I love that," she said.
And journalism has taught her about local government. "Everyone loves something about town government, they just don't know it," she said.
Miller has been a passionate independent journalist for a long time. When he first started the paper in Harvard with his ex-wife, he said, "For a while we lived on food stamps." Like his new Provincetown paper, he said the Harvard Post was "local and fiercely independent," he said.
Higgins, who arrived in the Cape Cod Times sports department in the 1970s said, "Journalism is an intoxicating business." 
Wood "got into it because I wanted to write. I saw it as a way to actually practice the craft while getting paid. It seemed like a natural way to go for me."
"I love it," said Wood. "It's the type of job where every week it's something different. You've got to use your brain and intellect and guts. It's one of the most interesting jobs anyone could have."

You Are Only Reading This Story Because It Is Free 
Consumers do not expect to get something for free. Not a meal at a restaurant, a Netflix movie, or a hammer from a hardware store.
But online news is different. Everyone knows that. 
Paywalls work with varying degrees of success. Often they succeed in keeping readers away who are used to consuming free news.
I have a friend who once posted on Facebook something along the lines of, "I'm not paying the paywall for YOUR online publication or YOURS or YOURS."
I could only respond with, "Please support local journalism."
This story is for anyone who thinks news should be free. This story is free because it is important and we want you to read it, especially if you think your news should be free.
---
** Please support important, independent local journalism. See the DONATION button at the top of the page **
---
– Please like us on Facebook.
For more stories like this, please see Longform stories 
---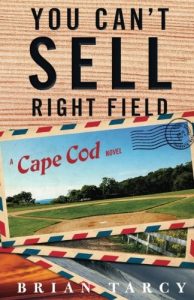 –PLEASE SEE You Can't Sell Right Field,  a novel from Cape Cod Wave about land for sale, a crooked developer, a softball team called, "The Townies," and an election.
Based on the true story of a Cape Cod development.