HYANNIS – Cat Wilson, the radio deejay who created the local music show, The Cheap Seats, is a great storyteller. One of her best stories is about Meghan Trainor.
Trainor was a student at Nauset High School and and taking guitar lessons from Johnny Spampinato, of the Incredible Casuals and now of the Spampinato Brothers, when she recorded a song and wrote on the CD with a Sharpie one word, "Meghan."
Spampinato gave that CD recording of the then 15-year-old Trainor, "who writes pop songs like pouring water," said Spampinato, to his friend another local musician, Julia Randall of the band, The Ticks. Randall, as co-host of The Cheap Seats that week, brought along some CDs to play. Wilson played each of them, incuding the one that had one word, written in Sharpie, on it: "Meghan."
The Cheap Seats, the long-running show focusing on local New England music and especially Cape Cod music, played that song by Trainor "and then fast forward a few years and she's playing Wembley Stadium," said Wilson.
Trainor was grateful for the exposure.
"Cat Wilson will forever be my favorite radio show host, for being the first one to play one of my songs on the radio," said Trainor in a quote relayed by her mother, Kelli Trainor of Nantucket.
Kelli Trainor described the story with a bit more detail. According to Kelli, Meghan had heard her song was going to air but the radio in the house did not pick up the show so she sat in a car in her driveway and listened.
When Meghan's song finally aired that night, "She called me bawling hysterically. They were tears of joy," said Kelli.
"Cat was smart enough to put the damn thing on the air," said Spampinato.

Sunday Night At 8
"Welcome to The Cheap Seats, and you know what that means. We've got two hours to fill with as much music from as many musicians from across New England as we can possibly jam in here" is typically how Wilson enthusiastically opens the show.
The Cheap Seats is a showcase for local musicians, and yet it is so much more than that. It ran from 1997 to 2003, and then from 2009 to now, and has been on three different radio stations. It currently airs on Ocean 104.7 from 8 to 10 on Sunday nights.
Wilson, with extraordinary knowledge and a joyful delivery, is able to make every local song sound, before you've heard it, like it's going to be special. In fact, as curated by her, they are special – a collection of amazing songs you'd never hear on the radio, except you are hearing them on the radio, as played by Cat Wilson.
The details she delivers. including the band or song history as well as how to buy a band's CD and where a band plays next, are relayed in an almost evangelical manner… In this next song, Cat Wilson believes… And there's nothing false about it. The music is as good as she says.
The extra magic of Wilson's show is that she brings in musicians to co-host, who then play some of their favorite songs by other local musicians. It is how Trainor, at 15, got an original song on the radio and it is how many musicians from Cape Cod and across New England end up on the radio.
"She seems to really enjoy connecting the dots," said Chandler Travis, who has several bands. "I tend to stop by whenever we have a new album," he said.
Sarah Swain, of Sarah Swain & The Oh Boys!, has co-hosted and brought in music by, among others, Chandler Travis. "It's so fun to play the music you love," she said. "Cat helps showcase the insane amount of talent in our area."
Without The Cheap Seats, there would be no such radio showcase, said Swain. "The likelihood of a local band getting played on corporate radio stations is pretty much zero," she said.
But Wilson plays local music on the radio. Every Sunday. For two hours.
Spampinato credited Wilson with helping broaden the cultural appreciation of local music. "She sees the local talent as part of Cape Cod's charm. She's one of the few people that see local music as part of the arts that's here on the Cape. Cat is just showing that music is part of all of that. Just like a beautiful piece of jewelry or a gorgeous painting. She's asking, what about the music?"
Promoting local music is "a commitment for life that she's made, and it is tremendously appreciated by all of us," said Spampinato.
Wilson described her love for local music as "a blind date where I found the love of my life. The love of my life is definitely local music."
Wilson is hilarious, passionate, self-deprecating, smart and, as Travis said, "Cat's the greatest. She just a total sweetheart."
"She's definitely passionate about what she does," said Swain. "And she's an exceptionally nice human being."
Beyond local music, Wilson is especially devoted to veteran's causes and serves on the board of Big Nick's Ride For The Fallen, a motorcycle ride in honor of Nicholas Xiarhos, who died while serving in Afghanistan in 2009.
For her day job, Wilson is known as "That Girl" on Cape Country 104 from 6 AM to 10 AM. She also serves as promotion manager for Cape Cod Broadcasting Media.
She was first on the radio at Tabor Academy, after transferring there from Barnstable High. Her Cape Cod history goes back much further than that. "I am a Cape native," said Wilson. "My family name is written on a lot of rocks around the Cape."
Wilson, who is "40-something," can recall getting yelled at for scratching her father's copy of the Rolling Stones "Paint It Black". Her mother, she said, was "really into folk music, the Carpenters, Joan Baez, Peter Paul & Mary."
When she was young, Wilson said, she was too shy to ever tell anyone what she wanted to do, even herself. Then she added, "I think I wanted to be a writer."
Growing up on the Cape, she said, "like a lot of kids, I sailed. As I got older, I ran track at Barnstable High," said Wilson. She ran hurdles. "I was one of the utility players on the track team."
She also played music, clarinet and violin but could not read music. At first, it didn't matter. She was playing by ear. But then, she said, "I ended up with a teacher who realized that what I was doing was playing by ear, and she wanted me to learn to read music."
The problem, she said, is that, "I could not read music. I am dyslexic. All I could see was a bunch of dots running around the page."
At the time, she did not know she was dyslexic. She had just used her coping skills as best as she could, such as playing music by ear.
But the music teacher didn't want her to learn by ear as she had been doing. Instead, the instructor challenged her to play written music. "When you are 9 or 10 years old and you are shy and insecure and you are called out in front of an orchestra to play some music that you can't read, it's embarrassing and scary," she said.
"I've always loved music," said Wilson. "But because I was at that time so shy and so insecure, it was traumatic."
Wilson quit playing music. But she didn't quit loving music. "I have always admired music from afar, which is what led me into radio," she said. "It's safe."
She first attended Barnstable High School, but adults around her discovered "I was in danger of slipping through the cracks. I was very shy and not doing anything outgoing besides running track."
At that point, she said, she was "shipped off to Tabor Academy where I got my first introduction to radio," said Wilson.

Tabor & Discovering Radio
"Going to Tabor changed my world," said Wilson.
"It was a perfect combination of things. Getting out of the familiar nest that I had been in. Going to a boarding school. Having teachers that would find you in your room if you skipped their class. Teachers that took time out of their lives to teach," she said.
"I wasn't prom queen or anything, and it wasn't all and rainbows and butterflies. I still struggled in a lot of areas. But I learned a lot of life lessons and life techniques that that made me who I am today," said Wilson.
"When I got to Tabor, a lot of things bubbled to the surface," said Wilson. "I was in smaller classes. You had to take part in certain activities, and I ended up in a speech class with a teacher who recognized that I was awkward and clunky."
And, she said, "one of the teachers discovered that part of my problem was that I was dyslexic. That unlocked a lot of doors in my head."
She learned that she didn't see things the way others did. For instance, she said, in a dark room she developed a photograph and "I put the negative in backwards so it was a mirror image, but it looked exactly the same to me."
While she was learning to deal with this new discovery of how her mind processed things, she was encouraged to participate in activities outside of class. As it turns out, "I had a crush on a young man who was in drama, speech and debate and on the school radio station." she recalled.
"I did end up on the speech team. I did end up in the drama department. And I did end up dating that particular young man," said Wilson. "And I did get on the radio."
Wilson began her on-air career working for free for a half-watt radio station "that didn't go beyond the geographical limits of the campus," she said.
She can recall being very nervous. "I have a cassette of myself introducing, 'Groovy Kind of Love' by Phil Collins," she said. "I'm not proud of it."
Beyond awkward beginnings, she found a love that many young people find when first exposed to a live microphone. "A lot of us fell in love with the magic of radio," said Wilson.
"To me, as somebody who was very shy, it gave me an opportunity to be the person behind the curtain, so to speak. Radio is such a theater of the mind. If the person on the radio is doing it right, you feel like they are talking to you," she said.
For young high school student coming out of her shy shell, she said, "It became an alter ego. I could be an outgoing funny goofy person, and it was safe."

College, Then Travel
Wilson attended Ripon College, a private liberal arts college in Wisconsin.
At Ripon, she said, "Radio was a hobby. I wanted to be a writer." (Wilson now has an often funny, sometimes poignant blog that runs on Capecountry104.com)
She wrote short stories in college, and a few stories for the college paper. Also, "I wrote radio dramas. Three semesters worth of radio dramas. It was horrible. The series was called, 'East Fishkill, New York.' All I remember is that it was horrible," she said.
As for her musical tastes, she said, "Through high school and into college, I was Into moper rock. Bands like The Smiths, Suzy & The Banshees, and The Cure. I am generally drawn to good lyrics. My wanting to be a writer has held onto me. I am still a sucker for good lyrics."
"When I graduated from college, I was completely unemployable," said Wilson. She wandered the country for a few months and ended up in Savannah, Georgia. She heard a radio station she liked and "on a whim" asked for a job and got hired. "It was basically baby-sitting the automation," she said
But she now had experience in radio. In addition, for a while she became a copy writer but, inspired by a teacher who told her that writers need to experience things, she and her dog followed the across-America path chronicled by John Steinbeck in "Travels With Charley."
She eventually found her way to Olympia, Washington working for the "oldest radio station in the Pacific Northwest, the studio was on pilings at at the southernmost tip of Puget Sound. At high tide, you could hear the water under the studio slapping underneath."
She loved the Pacific Northwest, she said, "but you get to the point where you just want to go home again."

Cape Cod & The Cheap Seats
In the late 1990s, she returned to the Cape and landed a job at WKPE. "That was where The Cheap Seats were born," she said.
When Wilson earlier described her love of local music as "a blind date," she meant that "my program director was looking for some feature programming on weekends. He handed me five CDs and said, 'Go make a local show.' "
At the time, Wilson recalled, there was already a local show on Pixy 103 called, "Homegrown."
"I didn't want to do the same thing," she said. She thought back to the time when she was in Olympia and she had an idea.
"At the time, Pearl Jam could do no wrong, and Eddie Vedder was God. Well, one day I heard Eddie Vedder in the studio playing songs by other bands that he liked. It was so cool to hear him talk about new bands," said Wilson.
"So that was the approach I took with The Cheap Seats. I want bands and musicians talking about other bands and musicians. You come in, we play studio recordings. You bring in a stack of CDs of other bands you like, and you play deejay," she said.
When WKPE was purchased by new ownership and the station was re-branded, The Cheap Seats went off the air until 2009, when Wilson brokered time and relaunched the show on Cool 102. She sold ads, which paid to have it on the air.
The show is now on Ocean 104.7 and is supported by local ownership and management, she said. She gave special credit to her general manager, Beverly Tilden, for giving her the time slot.
She added, "I don't have to write my boss a check," which is different from when she brokered time for The Cheap Seats.
"Two hours of original independent music is unheard of radio," said Wilson. "I am so fortunate to have that chunk of time."
And Cape Cod, and especially local musicians, are fortunate to have Wilson banging the drum, so to speak, for them week after week. She has a microphone, she has an audience, but as she is sure to say, most of all she has material to work with: great local music.
And yet, "There is a lot of crap out there. There's no question about it. There are weeks when I'm afraid to open my mail. But I do listen to everything."
Even the bad stuff has nuggets of good waiting to be found, she said. She feels responsible for "nurturing and and educating… You might get a CD that sounds like it was recorded in a peanut butter jar," she said as an example. In that case, she can connect musicians with a studio.
"It's like when I introduce one band to another," she said. "I connect the dots. There's nothing more satisfying."
There are a lot of different styles of music that appear on The Cheap Seats. " I have such an admiration for all different types of music, and being able to share that music with other people gives me such a sense of accomplishment and pride. I can call these people my friends," she said, and then recited a long list of performers.
"I would never able to pick a top five," said Wilson. "It would be like ranking a peach, an apricot, a pineapple, a banana, and throw a cheeseburger in too."
And while there is a strong group of bands that she knows about, Wilson is quick to point out there is probably many other great bands "practicing in their basements or garages right now."
Her show is heard by many and helps bands sell CDs and get gigs all the time. "I do think it has helped CD sales," said Swain. "I can't tell you the number of people who I get messages from whenever she plays one of my songs. 'Oh my God, I just heard you on the radio.' "
Wilson said, "In this era of music, you have to be doing it because you love it. The payoff is not there. There isn't going to be another Meghan Trainor for this area for a lifetime. I would never thought that could happen. That's a one in a gazillion chance."
That one in a gazillion international superstar, Meghan Trainor, was first played by Cat Wilson on The Cheap Seats.

That's Cat
"Did you know Cat won a demolition derby?" asked Travis. "Oh yeah, there's a great picture of her that I remember, with her standing on top of a car. You've got to get it."
So we did.
We got it from Cat because, well, she's actually as nice as everyone says she is.
This story was about finished, and we had already interviewed some of our favorite musicians in the world, Johnny Spampinato, Sarah Swain & Chandler Travis about Cat.
We were, in fact, already swooning about how we talked to them when, by chance, we ran into another of the artists that make us swoon, Kami Lyle.
It felt like less than coincidence and more like karma and serendipity that we saw her at a gas station just before we finished this story. So we asked, and Lyle said, "Cat Wilson? Oh my God, she's an angel. She's super smart, funny, cool, and sexy, if that's what an angel looks like."
---
** Please support independent local journalism.
See the DONATION BUTTON AT THE TOP OF THE PAGE **

---
– Please like Cape Cod Wave on Facebook.
Read other Profiles on Cape Cod Wave
Cape Cod Wave Magazine covers the character & culture of Cape Cod. Please see our Longform stories.
---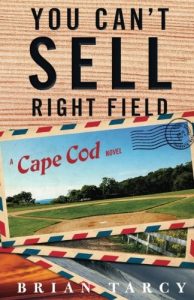 –PLEASE SEE You Can't Sell Right Field,  a novel from Cape Cod Wave about land for sale, a crooked developer, a softball team called, "The Townies," and an election.
Based on the true story of a Cape Cod development.