DENNIS – Ken Merrill, 58, of Dennis, loves vintage surfboards.
"I would scrub your floor for an extra 50 bucks if it would help me get another surfboard," said Merrill, who has set up a museum-quality display of more than 100 classic surfboards in his basement.
** This is a 5-part series **
A longtime surfer, Merrill, said he initially was drawn to the sport for the beach parties. "We formed a club. We had big beach parties," said Merrill of when he started surfing in the early 1980s.
That club, the Cape Cod Surfriders, "used to go to Cahoon Hollow Beach. We'd build bleachers for surf contests, bikini contests," he recalled.
Part 2, Ken Merrill's Surfboard Museum Tour, VIDEO
Part 3, Ken Merrill's Surfboard Museum Tour, VIDEO
Part 4, Ken Merrill's Surfboard Museum Tour, VIDEO
Part 5, Ken Merrill's Surfboard Museum Tour, VIDEO
And then in August 1988, just before the Cape Cod Oldtimers Longboard Surfing Classic, Merrill's brother Dave, who was in the club and went by the nickname, "Sparky," died in a motorcycle accident. At that year's Longboard Classic, the award for the best board was named in honor of Merrill's brother, Sparky.
When that happened, his whole family came to the event, which "was almost like part of his funeral," said Merrill.
And Merrill found himself getting into collecting surfboards to help honor his brother. Also, he soon discovered, because he loves to collect surfboards.
And over time, the party aspect of surfing began to slowly give way, in Merrill's mind, to the surfing itself. Merrill is a technology teacher at Riverview School.
"Surfing was hard for me," he said. "It took me many years of individual searching, and trial and error." He had a couple of breakthroughs when he bought a new board in the 1990s, he said.
"Once I caught a real wave, that changed everything," said Merrill. "Then I got the real fever."
That fever for surfing has led to a fever for collecting surfboards. 
Enjoy this guided video tour through Ken Merrill's surfboard museum. He hopes to some day open a public museum on Cape Cod or in Newport, Rhode Island.
In Part 1, how this collection came to be. Starting on Whitecrest Beach at the Cape Cod Old-timers Longboard Surfing Classic, with Cape Cod Surfriders President Mark O'Connell, who warns of moving the valuable surfboards, and Rob Knight who watches the discussion. Then the video moves to the museum, starting with "a major part of the collection," plus a couple of surfboards with compelling stories.
See Next:
Ken Merrill's Surfboard Museum Tour – VIDEO, Part 2:  Did Bruce Springsteen make the fin on this vintage, New Jersey-made surfboard? Plus, introducing the second tour guide, Chick Frodigh.
** If you are interested in a tour of Merrill's surfboards, contact him at [email protected]
All Cape Cod Wave Surfing Stories
– Please like us on Facebook.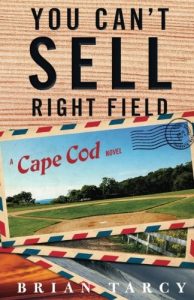 Please see, by Brian Tarcy of Cape Cod Wave —