FALMOUTH – Falmouth was hit with six inches of rain in 18 hours, and yet the next morning most of the town looked exactly as before. But not the whole town.
There are spots that one can count on for flooding in a big storm in almost every town on the Cape. And so in the morning we took a tour of this town, Falmouth.
After all, that kind of torrential rain would not allow Falmouth, surrounded by coastline and dotted with ponds, to escape without the need for an amphibious vehicle in certain areas.
In fact, an amphibious vehicle dealership is becoming, storm by storm, an increasingly good business idea for Cape Cod.
This tour actually began with us seeing breaking waves at Stoney Beach in Woods Hole and then we visited prime flood spot number one in Falmouth, the corner or Harbor Hill Road and Woods Hole Road. Surf Drive came next.
The parking lot at the West Falmouth Market, we were told, was completely full this morning. We saw it half full, being pumped out.
---

** Please support independent local journalism.
See the DONATION BUTTON AT THE TOP OF THE PAGE **

---
– Please like Cape Cod Wave on Facebook.
More Falmouth stories
More storm stories
Cape Cod Wave Magazine covers the character & culture of Cape Cod. Please see our Longform stories.
---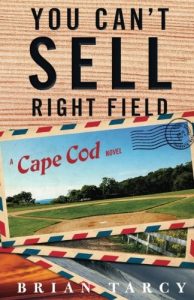 –PLEASE SEE You Can't Sell Right Field,  a novel from Cape Cod Wave about land for sale, a crooked developer, a softball team called, "The Townies," and an election.