HYANNIS – "Things are going well," said Bette Texeira, a registered nurse in the critical care unit of Cape Cod Hospital. "There has been minimal, if any admissions, even with all the tourism and the establishments opening up."
While positive tests for the Covid-19 virus on the Cape have upticked slightly, Texeira said, there are very few hospitalizations. "We have one patient in ICU," she said. "Our Covid unit has less than five patients."
"We're relieved and at the same time we're still extremely cautious," said Texeira on July 21. "It's nice to have this little break after three months of acuity."
Texeira, 47, of Mashpee, was first interviewed by Cape Cod Wave Magazine on March 24 about the situation inside the hospital.  She updated us on April 3, on April 17, May 1, on May 22, and again on June 9.  She is a registered nurse who has worked for Cape Cod Hospital for 26 years, the last seven in the critical care unit. 
Texeira has agreed to give updates, when she has time, to Cape Cod Wave Magazine on what is happening in the hospital and specifically in the ICU during the Covid-19 pandemic.
This is the second update Texeira has given with good news. In the spring, the hospital and staff were stressed with patients, some of the staff became even sick, and the high level of care, including emotional care, had taken a toll, she had explained.
"We're definitely appreciating this little break we're getting. A lot of us absolutely needed it," Texeira said. "The staff is healthy and morale is slightly better as well."
But, she added, "We need to stay vigilant. I think this is just fool's gold, a small dip in something that is most likely going to come back."
For now, she said, "I'm happy to see people out enjoying the weather, enjoying Cape Cod, enjoying their vacation time. But it's frustrating to me when I see people who are still not using their masks and not practicing social distancing."
At the hospital, she said, "We are proceeding with caution. We all know that at any moment the other shoe could drop and we could be right back where we were three months ago."
In addition, at the height of summer, the staff is thinking forward and "worried about regular flu season anxiously." Also, the subject of re-opening schools has made many people inside and outside of the hospital nervous, she said.
"Healthcare workers, as a whole, we're all trying our best to stay positive and keep the positive vibe going and not put fear into people," she said.
"We take every day for what it is," said Texeira. "If it is a good day, enjoy the good day but always be ready for what can come tomorrow. With this virus, nobody really knows what can come of it or what's to come of it."
"Everyone should just stay vigilant in what they are doing and in their practices," she said. "That's what's going to get us through this virus without everyone getting sick."
---

NOTE TO READERS: If you like this kind of journalism and want it to continue on Cape Cod, please support Cape Cod Wave Magazine.
There is a donation button at the top of every page.
We set the amount, after seven years of never asking, at $10 for a one-time donation. (For perspective, the "local" corporate owned daily paper costs $3 a day, and $5 on Sundays) If you would like to give more, or less, you can send a check to Cape Cod Wave Magazine, Box 29, Falmouth, MA 02541
Thank you for reading Cape Cod Wave, and stay safe!
– Laura & Brian

---
For our other coverage of Covid-19, see Cape Cod Covidispatches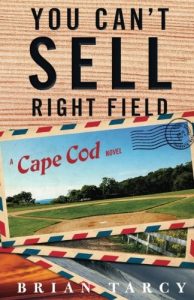 –PLEASE SEE You Can't Sell Right Field,  a novel from Cape Cod Wave…. about a huge piece of land for sale, a crooked developer, a softball team named The Townies, and an election. Based on the true story of a large Cape Cod development from the early 1990s, and Cape Cod softball.