Happy first day of spring Cape Cod! The Nor'easter bunny is coming tomorrow. Is that right?
We're a bit unclear after taking two left hooks, an uppercut, and and a crazy haymaker to our climate from Mother Nature.
We are somewhat dazed and confused from it all, and yet bracing against the ropes for yet another Nor'easter, this one called, Toby.
We don't care. Bring it, Toby!
At this point, we're in a rope-a-dope strategy, waiting for Mother Nature to tire out so we can get on with what we know we deserve: the best summer ever.
So can we talk? About the weather?
Didn't think so.
Happy spring.
– Please like us on Facebook.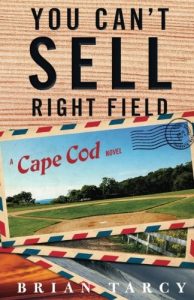 – A Novel By Brian Tarcy of Cape Cod Wave
"This is a terrific read. Brian Tarcy's style and sense of humor make it easy reading, while his subject matter is of more importance than most communities realize. If you care about growth in your community and the lack of thoughtful planning, you owe it to yourself to read this thoughtful piece of fiction that is all too real in smaller communities in our country."