WEST FALMOUTH – The seascape off of Chapoquoit Beach is currently a crazy, snowy landscape with a shipping channel.
We were there last night at sunset and it was frozen over, although it is softening as we can attest. We wandered close to the water to get this video, and sunk in with one leg a bit at one point. The water is fine – a bit chilly.
We got close to the shore because we could subtly see the ice move up and down as the waves moved under the freeze and to the shore. We scanned the horizon a couple times, as you will see, and then this video speeds up the sunset.
You get the whole sunset in a little over a minute, and you stay dry.
– Please like us on Facebook.
For more photos from across Cape Cod, please see Scenic Cape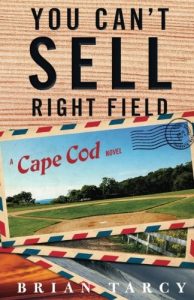 – A Novel By Brian Tarcy of Cape Cod Wave
A softball team called the Townies. A slick developer with a sketchy story. A town divided over a zoning change….— YOU CAN'T SELL RIGHT FIELD, A Cape Cod Novel