CAPE COD – In a May 7 letter to employees obtained by Cape Cod Wave Magazine, Cape Cod Healthcare President and CEO Michael Lauf, announced that 600 employees would be furloughed for at least four weeks beginning Sunday May 10, which is Mother's Day. (See the letter below)
Citing a loss of 41 percent in revenue and a projected loss of $74 million through the end of this fiscal year, Lauf wrote, "Those employees impacted by the furlough are in the process of being informed by their managers." Cape Cod Healthcare has a total of 5,700 employees, according to the letter.
Patient volume has been down by 52 percent, he wrote. But despite that drop, "across our health system," he wrote, Cape Cod Healthcare had "extended pay protection for 100 percent of our employees from March 17 to May 10."
But effective May 10, things will change.
In addition, wrote Lauf, "all executives, vice presidents, executive directors, directors and managers" will have their salary cut "from 12.5 percent to 5 percent" through October 3.
"Our goal is to resume clinical operations as swiftly and safely as possible," he wrote. "Until that time, however, the furlough will remain in place."
Calls to Cape Cod Healthcare and to Jerry Fishbein, vice president of 1199 SEIU, the union which represents many Cape Cod Healthcare employees, were not returned.
– Please like us on Facebook.
For our other coverage see Cape Cod Covidispatches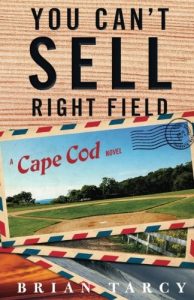 –PLEASE SEE You Can't Sell Right Field,  a novel from Cape Cod Wave…. about a huge piece of land for sale, a crooked developer, a softball team named The Townies, and an election. Based on the true story of a large Cape Cod development from the early 1990s, and Cape Cod softball.