FALMOUTH – Telephone poles were snapped at the base. Trees were down all over town. Wires were hanging like cooked spaghetti. And a police officer kept people away from a live wire that, he said, "is on fire." Yes, these are big storm photos.
The live wire was on Gifford Street. Trees were down everywhere. A large section of Woods Hole Road was closed. And the telephone poles on Route 28 at the hospital lights were a sight to behold.
These were a few of the things we saw in a day of wandering the town of Falmouth trying to see what we could of the storm damage from Thursday's storm. Many times, we could not pass a road. Sometimes we ran into more than one obstacle trying to get down a road.
We ran into trees, wires, and deep puddles. It was a crazy afternoon and we're frankly in awe of all of those who helped clean up this mess.
Storms are cool, unless they are not. This one was interesting, for sure.
See also, from the same storm, The Sea Was Angry That Day
– Please like us on Facebook.
More Falmouth stories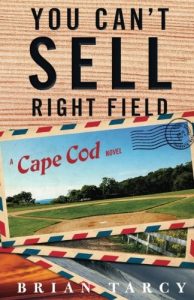 –PLEASE SEE A Novel By Brian Tarcy of Cape Cod Wave
Based on the true story of a large development in Falmouth.
If you like this, and find a local journalism alternative valuable, please consider supporting us. We do not charge for content. We ask that you pay what you can if you find value.