BOURNE – Between 4:30 p.m. and 5:30 p.m. on Friday entering Memorial Day Weekend it appeared easy to get to Cape Cod. Or so we say.
Cape Cod Bridge traffic, from our perspective, taking these photos at both bridges at about 5 p.m. photos, is smooth and easy. Well, the Bourne Bridge was slightly busy, … just a little bit crowded, okay.. there may have been a lot of traffic.
The Sagamore Bridge was smooth sailing.
So come visit.
And if traffic seems worse than what we saw, well you are obviously living in the midst of fake news.
Plus once you get here, it's worth it… See Scenic Cape.
– Please like us on Facebook.
For more photos from across Cape Cod, please see Scenic Cape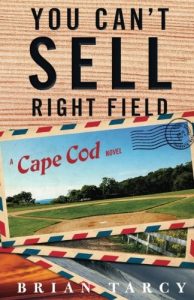 – A Novel By Brian Tarcy of Cape Cod Wave
"This is a terrific read. Brian Tarcy's style and sense of humor make it easy reading, while his subject matter is of more importance than most communities realize. If you care about growth in your community and the lack of thoughtful planning, you owe it to yourself to read this thoughtful piece of fiction that is all too real in smaller communities in our country."