FALMOUTH – Here is a short video tour of Falmouth Main Street from a little after 5 p.m on Thursday, with a little help from the chorus of the Luke Vose song, "Ghost Town."
The town is closed. Takeout and delivery is available.
On the few occasions I saw anyone also walking, there were quick very friendly and very socially distant encounters as if almost to say, "Hey, you're a human? Wow, me too. I didn't know there were others here."
The hustle and bustle of Main Street is gone. Falmouth is a ghost town. For now, that's a good thing. (Thank you, Luke Vose.)
– Please like us on Facebook.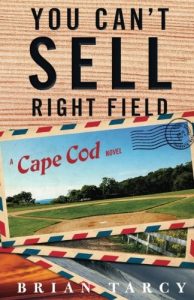 –PLEASE SEE You Can't Sell Right Field,  a novel from Cape Cod Wave…. about land for sale, a crooked developer, a softball team named The Townies, and an election. Based on the true story of a Cape Cod development from the early 1990s, and Cape Cod softball.