BOURNE – While driving alongside the Cape Cod Canal, we saw a big puff of smoke rising from the canal. It sparked our curiosity.
When we pulled into the parking lot below the Bourne Bridge, we exited our car and began walking east. That's when we saw the Great Eastern, a tanker flying under the flag of the Marshall Islands.
A quick bit of research led us to discover the vessel was built in 2005, and is classified as a chemical/oil products tanker.
When we checked the website Vessel Finder, we found this update: "The current position of GREAT EASTERN is at US East Coast (coordinates 41.40426 N / 71.10481 W) reported 2 hours ago by AIS. The vessel is en route to CAPE COD CANAL, sailing at a speed of 14.1 knots and expected to arrive there on Dec 29, 16:30."
It came from Saint John, Canada, via Boston.
---
– Please like us on Facebook.
Cape Cod Wave's Bourne stories.
For more photos from across Cape Cod, please see Scenic Cape
Cape Cod Wave Magazine covers the character & culture of Cape Cod. Please see our Longform stories.
---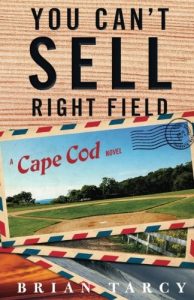 –PLEASE SEE You Can't Sell Right Field,  a novel from Cape Cod Wave about land for sale, a crooked developer, a softball team called, "The Townies," and an election.
Based on the true story of a Cape Cod development.