EASTHAM – It can be easy to drive past the sign on Route 6 for Fort Hill. After all, it's not the only spectacular place to hike on Cape Cod. But it sure is one of them.
We have been here before, but every visit is like a fingerprint, familiar yet unique to the season, to the day, and to the time of day.  Check out when we were at Fort Hill in August, 2016.
April at Fort Hill offered the same thing any time of year offers – a big open space to breath and slow down and take in this beautiful creation of nature.
Walking along the Nauset Marsh, we saw few people. Those we did encounter seemed to be in a great mood. The beautiful Fort Hill has that effect on people.
So if you find yourself on Route 6 sometime, we recommend turning into Fort Hill. It's a memorable hike.
– Please like us on Facebook.
For more photos from across Cape Cod, please see Scenic Cape
---

** Please support independent local journalism.
See the DONATION BUTTON AT THE TOP OF THE PAGE **

---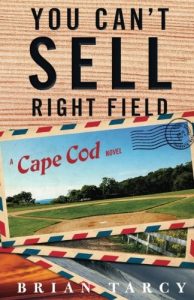 –PLEASE SEE You Can't Sell Right Field,  a novel from Cape Cod Wave about land for sale, a crooked developer, a softball team called, "The Townies," and an election.
Based on the true story of a Cape Cod development.