COTUIT – Zoe Lewis is a musical force of nature.
She is a foot-stomping, smile-inducing multi-instrumentalist with amazing vocal talent and versatility, a star's charisma, and, on Sunday night, an all-star band that she called "The Souvenirs."
Zoe, as almost everyone refers to her, came to the super nice Cotuit Center For the Arts (we're used to seeing music in bars) for an old-time storytelling journey into a set of almost entirely originals. It was quite compelling; a show that was much more than music. There was even plate spinning. But oh, the music!
She is a singular talent, something of a virtuoso on piano, adept on guitar, ukulele, and penny whistle and, our favorite, a magician playing the washboard for a Provincetown-themed song called, "Bicycle."
And although her music and voice are world class in all senses, it is her poignant and funny storytelling, often about her upbringing in England or about her travels, or life in Provincetown, that made this show into more than just a concert.
Zoe was backed by The Souvenirs: Chandler Travis on bass, Kami Lyle on trumpet, Mark Chenevert on clarinet, Liam Hogg on drums, and special guest Sarah Swain, who sang backup vocals on a couple of songs, including this high-energy compelling song about what it is like to walk in someone else's shoes called, "These Shoes"
See also Zoe Lewis "78"
Zoe Lewis "Peking Duck For Christmas"
Please like us on Facebook.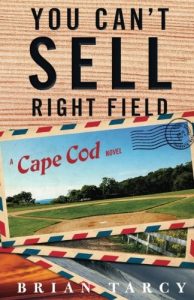 Please see, from Cape Cod Wave, YOU CAN'T SELL RIGHT FIELD, A Cape Cod Novel
– If you like Cape Cod music, here is a story that Cape Cod Wave did on the Cape Cod original music scene. We interviewed 20 musicians, four club owners, and two radio deejays – Cape Cod Music And The Joy Of Being Originally Alive
And here is a link to our growing collection of local music stories and videos –  MUSIC