FALMOUTH – Oh boy, this was a fun show. The great Sarah Swain, one of our favorite Cape performers, brought her band to the Barnstable County Fair's main stage on Tuesday. Swain gave, as usual, a charismatic, fun show that showed off her spectacular voice.
And she shared the spotlight quite a bit with her rhythm section, which is in about half the bands on Cape Cod, including their own band, Earth Junior.
Okay, we exaggerate on how many bands drummer Liam Hogg and bass player Ron Siegel are in, but the tight duo always Rip It Up whenever they play.
And Swain brought along guitar player, Mark Usher, who seems to sit in with about half the bands on Cape Cod. Okay, we are exaggerating again, but Usher, a pro who is in a band that we love and wish played around more often, The Flakes, has indeed sat in with more than one of the Outer Cape's great bands.
For this song, drummer Liam Hogg, or as Swain describes him, "the singing drummer from the mean streets of Harwich," and acrobatic bass player Ron Siegel took over the vocals of an old song called, "Tired and Sleepy."
The song was originally done by the Cochran Brothers, and was composed by Eddie Cochran and Jerry Capehart.
Hogg and Siegel made it their own.
And yes, that is the great radio DJ, Cat Wilson, who knows more about local music than anyone, who walks up front to take a photo.
Please like us on Facebook.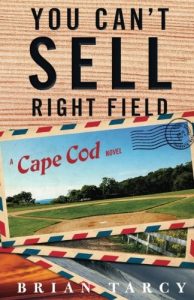 Please see, YOU CAN'T SELL RIGHT FIELD, A Cape Cod Novel
– If you like Cape Cod music, here is a story that Cape Cod Wave did on the Cape Cod original music scene. We interviewed 20 musicians, four club owners, and two radio deejays – Cape Cod Music And The Joy Of Being Originally Alive
And here is a link to our growing collection of local music stories and videos –  MUSIC
Here is an easy link to our first 100 Videos – Cape Cod Wave has 100 Music Videos! Essay + Links