EASTHAM – We would love to be a fly on the wall when all of the musical voices inside of Chandler Travis' head talk to each other.
Short of that, we are left his new album, "Bocce & Bourbon, The Comfortable Songs of Chandler Travis and David Greenberger," in which Travis teams up with a lyricist, Greenberger, that he has worked with for 30 years, over the course of six different bands.
(Here is a video of a song off the new album, "By The Way"}
"You can always tell which one of my songs are by David," said Travis, who wrote the music on the album. "It's the ones with the great imagery." Through the years, he said, they have collaborated on more than 50 songs.
In fact, said Travis, when the two of them decided to release an album of their favorite collaborations over the years – along with eight new songs – he realized that it was something of a greatest hits album of many of his favorite songs from his many musical vehicles.
"Chandler is one of these guys, 50 years after he's gone, people in their 20s are going to be digging all this stuff up, and wondering, Who was this guy?" said Greenberger. "Some kid in France, or some kid in Portland in 2075 is going to be discovering Chandler Travis."
---

** Please support independent local journalism.
See the DONATION BUTTON AT THE TOP OF THE PAGE **

---

Who Are These Guys?
"I aspire to pessimism, but I rarely make it," said Travis, 65, who was born in New York City and grew up in Englewood, New Jersey, and Fairfield County, Connecticut wanting to be either a songwriter or an actor. He now lives in Eastham.
Greenberger, 60, was born in Chicago and grew up in Erie, Pennsylvania. He was interested in art and creativity. "I liked finding a way to say something about the way I saw the world," he said. Greenberger now lives in Greenwich, New York, an hour north of Albany.
They are both musicians. They met in the 1980s through a mutual friendship with the band, NRBQ. The bass player for NRBQ, Joey Spampinato, now lives on Cape Cod. It's a small world.
"He's just peculiar," said Travis about Greenberger. "He's not interested in the same things other people are interested in."
"He's pretty prolific," said Greenberger about Travis. "And he gets really great musicians." Greenberger said Travis has described to him his need to write new music as, "I've got to keep coming up with food for these guys."
There is joy in creativity, said Greenberger. "There's something exciting about not knowing your bearings, and not knowing exactly where you are going," he said.
"His kindness shines though," said Travis. "David obsessively writes about aging. The passage of time is an interesting thing. And trying to come to terms with it."

David Greenberger's Duplex Planet
In 1979, Greenberger, a bass player, joined a band, Men & Volts. That same year, he took a job as an activities director at the Duplex Nursing Home in Jamaica Plain.
The early path that led to that fulcrum year certainly influences some of Greenberger's writing, but it really is his entrance into the lives of the elderly that has shaped his art, music, lyrics, outlook on life – pretty much everything.
"I stepped into that environment as a nursing home activities director, not as anyone trained in the field, but as an artist, an outsider observing it. These are my friends. I just liked them all," said Greenberger.
He began a homemade magazine about the residents of the nursing home for the residents, but quickly discovered the residents weren't interested. However, his artist friends were interested in the outlook of these elderly, in-decline residents and Greenberger's ability to connect with them and draw them out.
There's more to it than that, but that's the shorthand story the beginning of "The Duplex Planet," which still operates as a website, although he now interviews older folks across the country.
What does this have to do with music? A lot. Like all artists Greenberger's whole story shapes his art, which goes far beyond lyrics for Chandler Travis. He is a visual artist, a writer, a performance artist and monologuist who often performs monologues accompanied by music. A lot of it is inspired by his interactions with the elderly. The rest is inspired by, well, life.
Greenberger, the son of an electrical engineer who worked for General Electric, grew up in Erie, the oldest of four children. The house had a grand piano and although he didn't pay much attention to the piano, it was always there and "I'd go messing around on it," he recalled.
He liked artistic things growing up, but when he was young he wasn't sure what he wanted to do for a living. However, he had a ready answer: architect. "That was one of those things you could say, and an adult would leave you alone," he said.
But this would-be architect was actually really into music. Plus, he was growing up in an era when electric guitars were being sold in Woolworth and Sears. Greenberger got an electric bass because "I wasn't a guy who wanted to jump around in front of everybody. I wanted to stand in the back like Bill Wyman," he said.
His first band in the summer after 7th grade was "in somebody's basement. They had guinea pigs in these cages. We had to move the cages out of the basement before we practiced because his mother said it was too loud. That's the main thing I remember. I don't remember what songs we played," said Greenberger.
He was in a series of bands: First In Line;  Nightymes; Scotland Yard Fantasy; Happy Scab; Spring Tonic; and Calico.
When he graduated from high school, his parents moved to Georgia and his perspective, especially of his hometown, Erie, changed. "When I went back to Erie, I never had to go back to my old room, and the family dynamic, and how that works. It was freeing. It gave me a degree of no turning back."
Greenberger went to Temple University in Philadelphia, and hated it. He moved to Boston in 1974 and got a degree from the Massachusetts College of Art, and took several odd jobs, including delivering flowers.
He got the bug for music again, and answered an ad looking for a bass player to play a one-time concert doing the music of Captain Beefheart. The band was Men & Volts, who ended up playing three tribute concerts and then began developing their own material.
And at the same time, he began working in a nursing home, befriending those in their last years of life.
A few years later, he became friends with Travis.

It's Chandler's World; We Just Live In It
"I mean, he's on the Cape. In a way, it's its own little orbit," said Greenberger about Travis. "If he were based on New York or L.A. or Chicago, it would be a completely different story of what would have happened. Maybe he wouldn't have been so prolific."
"He's not a guy who had some big hit. People are willing to listen. Whatever he's going to do, it's okay. In a way, he's freer," said Greenberger. In contrast, said Greenberger, sometimes artists are handcuffed by hits. For instance, he said, "If Steve Miller didn't play the hits, what's the point of Steve Miller?"
But Travis, said Greenberger, has a strong audience willing to hear whatever it is he has to say, or play. And that, it turns out, is quite a bit. Travis estimates he has put out something like 40 or 50 albums, including the year he he did something he called the "Radio Ball Series," in which he put out a CD every two weeks.
"I started to get tunes in my head really early on," said Travis, whose father was a textile salesman, and his mother condensed books for Reader's Digest. "It's hard for me to believe that everybody doesn't get tunes in their head. I mean, my sister will make up a little song around the house, 'I've got to do my fucking laundry.' " Well, sure, everyone knows that song. But his songs seem a bit more original.
Travis asked for and received a guitar in 1962. "It was probably an Elvis thing," he said.
"I never regarded myself as a guitar player. I'm a better bass player." He was also finding great musicians for collaboration.
His first important collaboration was with Steve Shook, who he became friends with at Boston University. "He was playing somewhere in a hallway in college. He was amazing," said Travis, of Shook. " "He always had a completely different style. He was heavy into interesting chord voicing… the first day I met Steve, I became the bass player."
They became a duo – Travis & Shook.  They started writing songs in college and came up with a unique marketing plan. "We used to deal dope," said Travis. "If you wanted to buy an ounce of pot, you had to hear a song from us."
It was a unique plan, especially for a guy who as a sophomore in high school, wrote an anti-drug song "about a train going nowhere. It must have been really awful," he said.
Travis, who still occasionally smokes marijuana, said, "I love pot, I just think it's the cutest of the drugs. It's just so benign,"
In the early years of the hippie, drug era, Travis and Shook found an audience. Travis described his role in those early years as "sort of an incompetent multi-instrumentalist."
For a while, they appeared as Travis, Shook and The Club Wow, with Tom Staley, the drummer from NRBQ.
They did "a lot of humorous stuff," said Travis. "That overshadowed the music, unfortunately."  Yet it was popular. They had a character named, Mr. Guitar, who was "a satire of all the bullshit glamorous guitar players around," he said.
They become regionally popular and then their life changed at a gig substituting for Greenwich Village legend, Dave Van Ronk, who was opening for the comic, George Carlin. At the time, Carlin had just left his clean-cut suit-and-tie act behind and became the hippie rebel comic that would evolve into an icon.
Travis & Shook became Carlin's opening act.
And they found some degree of renown. They were on the Tonight Show. They were on the Dick Cavett Show.
"Our way of looking at it was we might never have the chance to do something that silly again," Travis recalled. "We really partied. And then someone came by and said, 'Oh, by the way you're warming up the audience before the show."
Very stoned, they were not very good, said Travis. By the time they went on live for the show, "We were facing an audience that had already decided they didn't like us," he recalled.
Despite some missteps, Travis & Shook found themselves with some money to fund a new project. Along they way they found a great all-arms-and-power-joy drummer named Rick Bates, who became Vince Valium, and is now known as Ricki Bates.
Travis moved to the Cape. So did Shook, and Bates.
"We wanted to have a rock and roll band. At that point we were making enough money with George (Carlin), we could sort of fund something a little bit," said Travis.  Through their NRBQ connection, they met NRBQ's bass player's brother, a brilliant left-handed guitar player, Johnny Spampinato.
It was around the time that new wave became popular, including acts such as Elvis Costello, recalled Travis. "We had a fire under us about that," he said. He and Shook wanted to start a band funneling that energy and the influences of The Kinks, The Who, and the Beach Boys.
Travis, Shook, Bates and Spampinato were looking for a name. Everyone tossed around names, recalled Travis, but none stuck. Travis and Shook had a satiric lounge act as part of their show that they called, The Incredible Casuals, and that name came up as a compromise, he said. "We all hated it," he recalled.
Audiences loved The Incredible Casuals.

The Bands of Chandler Travis
The Incredible Casuals played all over Boston and beyond, and even became popular in Japan. They put out of series of cassettes they called "Inedible Casseroles," plus "a few singles, an EP, and a handful of albums," said Travis.
For 25 years, the Incredible Casuals were the Sunday Night house band at the Beachcomber in Wellfleet, a club at the top of a sand dune overlooking the Atlantic Ocean. In the late 1980s, Shook left the band and was replaced by Aaron Spade.
"The first moment we set foot in that club," we knew it was going to be a great place to play," said Travis. "Shit, it was on a dune."
Every Sunday like clockwork, or maybe like church, folks came to see the Casuals, sing along to their songs and dance, often barefoot. The Incredible Casuals at the Beachcomber became a Cape Cod institution.
But with four songwriters in the band, Travis said he found he had a backlog of material that the Incredible Casuals didn't want to do, or the music didn't fit the band. He needed another outlet. And then another, and another.
The Chandler Travis Philharmonic is a nine-member group that features a robust horn section and strong harmony vocals with great music and something of a silly vibe. For instance, the band often wears pajamas to perform.
The Chandler Travis Three-O is smaller version (four people) of the Philharmonic that plays the same kind of music but is suited to fit into smaller venues.
The Catbirds are a power foursome playing something akin to garage rock.
Travis has also released albums and songs under just his own name, and in collaboration with others, including the amazing, innovative Rabbit Rabbit of Woods Hole.

Bocce & Bourbon – The Collaboration
When Greenberger and Travis met, they became instant friends, Besides their mutual interest in music, they noticed they each had a weird collection of what Travis called, "crazy ephemera."
Travis, who writes most of his lyrics on his many albums, said he recognized his limitations as a lyricist.
"I write a lot more melodies than I write lyrics," said Travis. "More often than not, you write a tune and you just have no idea what it's about. It's just a tune. And it's kind of sad putting a lyric to it. It's like putting an animal in a cage."
Knowing his limitations, in the 1980s Travis began writing music for some lyrics Greenberger wrote. The first was called, "You And Me Pushing Up Daisies," a love song about aging, and aimed truly at eternity.
"It's just kind of a love song written from the vantage point of an old man, who isn't there yet but is embracing the idea that aging is going to happen, that decline is going to happen," said Greenberger.
It's this sweet, somehow upbeat song, and several others like it on Bocce & Bourbon, that seem to come straight from Greenberger's decades of conversations with the elderly. "It's another way of viewing aging," said Greenberger, of his conversations with the elderly. "We have a common humanity. It presents a gentler sort of face to everything that everyone is afraid of."
And that empathy and commonality shines through in the songs on this new CD.
For more stories like this, please see Longform stories 
Cape Cod Wave has promoted local music since our start. See our collection of local music stories and videos –  MUSIC
---

** Please support independent local journalism.
See the DONATION BUTTON AT THE TOP OF THE PAGE **

---
– Please like us on Facebook.
---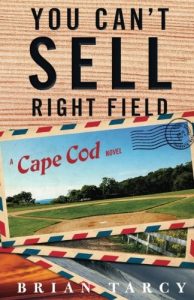 –PLEASE SEE You Can't Sell Right Field,  a novel from Cape Cod Wave about land for sale, a crooked developer, a softball team called, "The Townies," and an election.
Based on the true story of a Cape Cod development.