HYANNIS – There is nothing quite as cheerful as hearing the blues on a perfect summer evening on Hyannis Harbor.
Earlier this week, we saw Steve Morgan and Kingfish play a set of their great original music, including this song, "Looking For Trouble," which is written by bass player Roe Osborn and appears on the band's new CD, "When Will I know."
The whole night made us happy. The band consists of Steve Morgan on guitar and vocals, Roe Osborn on bass and vocals, Pete Mann on keyboards, Ed Wanamaker on drums, and Paul Lesniak on saxophone.
We've seen this band several times because, well, we dig their music. And while it was blues music, we certainly did not have the blues on this night. (See also Christmas Cavalacade of Musicians, Part 2, for part of their fun song, Route 6, a takeoff on Route 66.)
For more information on Steve Morgan and Kingfish, click here.
---

** Please support independent local journalism.
See the DONATION BUTTON AT THE TOP OF THE PAGE **

---
– Please like Cape Cod Wave on Facebook.
To check out Cape Cod Wave's more than 100 local music videos, click on Music Videos.
Cape Cod Wave Magazine covers the character & culture of Cape Cod. Please see our Longform stories.
---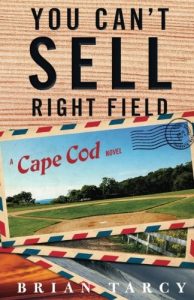 –PLEASE SEE You Can't Sell Right Field,  a novel from Cape Cod Wave about land for sale, a crooked developer, a softball team called, "The Townies," and an election.