EASTHAM – The Cape Cod surfing community gathered on Sunday afternoon at Great Pond to remember Mike Houghton, the owner of the legendary Jasper's Surf Shop.
Houghton died in July. He was 80.
As many surfers have told us through the years, the surfing community went to Jasper's, a surf shop that was located behind a gas station in Eastham, as not just a place to purchase surfing gear but also as a hangout. Jasper's, which opened in 1967, has been closed since 2007 but the memories remain.
It had the best west coast surf boards, the latest surf magazines, and a quick-witted friendly owner who was welcoming to all, it has been said. 
And so on Sunday, surfers gathered at Great Pond in Eastham, where the water was calm enough for the surfers to form a circle and remember their friend.
Speaking to the crowd was Kevin Foley, Houghton's first employee.
We would like to thank Bruce Maclean for his great original song, "Washout."
See also VIDEO of Cape Cod Oldtimers Longboard Surfing Classic 2021 at Newcomb Hollow Beach. 
Click Here for more information on Bruce Maclean.
---

** Please support independent local journalism.
See the DONATION BUTTON AT THE TOP OF THE PAGE **

---
– Please like Cape Cod Wave on Facebook.
Cape Cod Wave Magazine covers the character & culture of Cape Cod. Please see our Longform stories.
All Cape Cod Wave Surfing Stories
---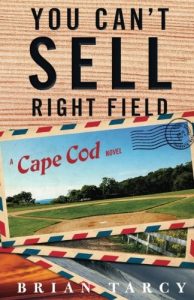 –PLEASE SEE A Novel By Brian Tarcy of Cape Cod Wave
"This is a terrific read. Brian Tarcy's style and sense of humor make it easy reading, while his subject matter is of more importance than most communities realize. If you care about growth in your community and the lack of thoughtful planning, you owe it to yourself to read this though."