FALMOUTH – The harvest moon rose this evening, and we watched it from Falmouth Harbor as it rose over Falmouth Heights.
While this phenomenon happened all over, we're pretty sure that ours was one of the best views anywhere.
This fall occurrence once upon a time provided helpful extra light to farmers harvesting their fall crops, but it is now more of a visual celebration.
We humans mostly harvest photos and memories from such a moon.
Still, those memories are food for the soul, and so the harvest moon continues to provide help towards human nourishment.
– Please like Cape Cod Wave on Facebook.
For more photos from across Cape Cod, please see Scenic Cape
Cape Cod Wave Magazine covers the character & culture of Cape Cod. Please see our Longform stories.
All Cape Cod Wave Falmouth stories.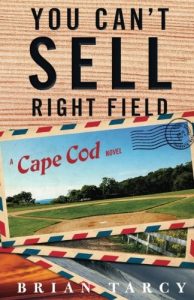 –PLEASE SEE A Novel By Brian Tarcy of Cape Cod Wave
"This is a terrific read. Brian Tarcy's style and sense of humor make it easy reading, while his subject matter is of more importance than most communities realize. If you care about growth in your community and the lack of thoughtful planning, you owe it to yourself to read this though."