BREWSTER – We contend when historians discover the current Cape Cod music scene, they will see this Cavalcade (videos below) on par with the great rock concert movies of all time – those like Woodstock, Monterey Pop & The Last Waltz.
Here is A Cavalcade of Cape Cod Musicians – in five parts (or seven, if you follow the real script).
The Christmas Cavalcade For The Homeless, a concert by local several Cape Cod bands, raised more than $10,000 for the good work of the Housing Assistance Corporation.
According to Fred Boak, organizer of the event, there was a crowd of almost 300 people for the show at Ocean Edge Resort in Brewster last Sunday.
And what a show it was. The following is not a chronological look at the show. It is, instead, a sampler in an order we hope gives you a sense of what the concert is about, even if that order makes sense only to us.
But if you want to follow along to the true script…..
First watch Pierre Beauregard with, "Trim, Trim A Tree"
Then, be sure to watch The Ticks, "It's A Wonderful Life."
After you have followed those instructions, it gets easier. Just follow along from Part 1 to Part 5. We would have put it all in one file but it may not have uploaded until next Christmas.
And besides, we believe that the internet can often be Short Attention Span Theater. So here are some bite-sized nuggets from the best holiday concert on Cape Cod… or probably anywhere.
You really should attend next year to see things such as the 4-plus hours we edited out. These videos can only hope to represent the overall joyful community vibe. Plus, if you live on Cape Cod, you understand how important the cause of housing is, and why this concert matters beyond even fun. And if you love the local music scene, we know you understand… these are geniuses and they live here.
So thank you Cape Cod musicians. And thank you Chandler Travis, who created this special concert many years ago.
Most of all, thanks to Fred Boak, who organized this year's concert. For this particular Scrooge, you make the season almost bearable.
If you see our banner in these videos, that is because Cape Cod Wave was a sponsor of the concert.
---

NOTE TO READERS: Cape Cod Wave Magazine supports local musicians. Please support Cape Cod Wave.
There is a donation button at the top of every page.
Thank you for reading Cape Cod Wave.
– Laura & Brian

---
A CAVALCADE OF CAPE COD MUSICIANS, PART 1
A CAVALCADE OF CAPE COD MUSICIANS, PART 2
A CAVALCADE OF CAPE COD MUSICIANS, PART 3
A CAVALCADE OF CAPE COD MUSICIANS, PART 4
A CAVALCADE OF CAPE COD MUSICIANS, PART 5

Please like us on Facebook
– If you like Cape Cod music, here is a 6,000-word story that Cape Cod Wave did in 2013 on the Cape Cod original music scene. We interviewed 20 musicians, four club owners, and two radio deejays – Cape Cod Music And The Joy Of Being Originally Alive
Please see our previous stories and videos from past Cavalcades.
---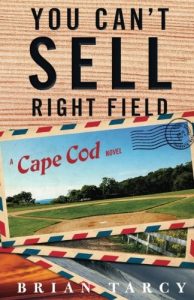 –PLEASE SEE You Can't Sell Right Field,  a novel from Cape Cod Wave about land for sale, a crooked developer, a softball team called, "The Townies," and an election.
Based on the true story of a Cape Cod development.