BREWSTER – Pierre Beauregard, known by many (including Google) as one of the best harmonica players in the world, is also a pretty good Christmas tree and a fabulous singer.
At the Christmas Cavalcade for the Homeless, Beauregard, dressed from head to toe as a Christmas tree, sang this one minute almost-operatic song called, "Trim, Trim A Tree." That is Chandler Travis next to him, looking on in perplexed awe.
Beauregard, who has performed with bands such as NRBQ, Room Full of Blues, Muddy Waters and Peter Wolf, said that this song has three lyricists – himself, John Yingling, owner of Spiritus, Pizza, and Peter Wolf.
The Christmas Cavalcade For the Homeless is a benefit for Housing Assistance Corporation.
Please like us on Facebook
– If you like Cape Cod music, here is a 6,000-word story that Cape Cod Wave did on the Cape Cod original music scene. We interviewed 20 musicians, four club owners, and two radio deejays – Cape Cod Music And The Joy Of Being Originally Alive
Please see our previous stories and videos from past Cavalcades.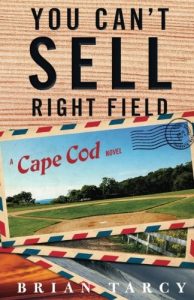 –PLEASE SEE You Can't Sell Right Field,  a novel from Cape Cod Wave about a developer, a softball team, and an election.
If you find a local journalism alternative valuable, please slide the below slider and support Cape Cod Wave.