PROVINCETOWN – Seeing the ever-popular and always-fun Chandler Travis Philharmonic at an August sunset show at Herring Cove Beach was a challenge that called for some creativity and imagination to create this behind-the-band (literally!) music video.
It was simply too crowded by the time we arrived to get a good view from in front of the band. People kept, understandly, walking in front of the camera. So we went behind the band.
And while our perspective was somewhat backwards of that of most audience members, it was refreshingly fun and joyful. And interesting too.
Standing behind John Clark on string bass, and Rikki Bates on drums gave me an interesting view into what drives the band. And then off to my left was the fun, talented horn section of Bob Pilkington on trombone, Jerry Sabatini on trumpet, Ken Field on alto sax, and Berke McKelvey on clarinet.  Down at the end was Cliff Spencer on keys, and in front of him was Fred Boak on vocals, and Chandler Travis, the composer of this song, "Mid-Morning In Moscow" (available the Chandler Travis Philharmonic 2010 CD, "Chandler Travis Philharmonic Blows!") on guitar and vocals. Also appearing is Pierre Beauregard on kazoo.
– Please like us on Facebook.
Cape Cod Wave's Provincetown stories
More Music stories and band videos
Cape Cod Wave Magazine covers the character & culture of Cape Cod. Please see our Longform stories.
---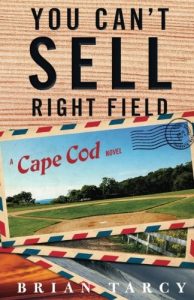 –PLEASE SEE You Can't Sell Right Field,  a novel from Cape Cod Wave about land for sale, a crooked developer, a softball team called, "The Townies," and an election.
Based on the true story of a Cape Cod development.