PROVINCETOWN – There was an amazing vibe on Thursday night at the Old Colony Tap, where The Simple Sisters – Lydia Parkington on cello, and Meghan Gillis on steel guitar – started out one of the most fun shows I have ever seen.
The country-tinged duo created a sort of raucous magic, as witnessed by this hilarious and biting original song, "Mean, Dumb and Ugly."
Their musicianship was a show, and their combined charisma and connection to the crowd in one of the best bars anywhere was a palpable treat.
Then after the Simple Sisters played a few songs, a sort of song circle/open mic formed of a group of musicians (and I am told, most are also buskers in town)  who are known as the alley rat orchestra.
Mostly, Chris Wilcox, who seems to have some of the spirit of Mick Jagger in him, sang lead and played guitar, joined by the great Sarah Burrill on guitar and vocals, Damon on flute, and a banjo player whose name I did not find. The vibe continued. And then there was "May the Circle Be Unbroken," in which even Billy Hough, who seemed to be acting the emcee, joined in.
Hough, the star of the famous "Scream Along With Billy" show, recently written up in the Boston Globe, is an amazing performer. We have only seen him once before, at the 2019 Christmas Cavalcade for the Homeless. (See Part 2, 2:25 in)
Anyway, it really is amazing that this scene is happening right here on Cape Cod. Then again, it really isn't.
Thank you to Jerome Greene, friend of the band, for help identifying the performers.
---
– Please like us on Facebook.
Cape Cod Wave's Provincetown stories
More Music stories and band videos
Cape Cod Wave Magazine covers the character & culture of Cape Cod. Please see our Longform stories.
---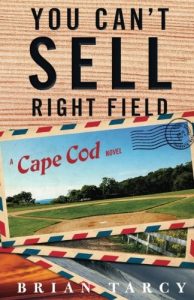 –PLEASE SEE You Can't Sell Right Field,  a novel from Cape Cod Wave about land for sale, a crooked developer, a softball team called, "The Townies," and an election.
Based on the true story of a Cape Cod development.