TRURO – Here is Edwige Yingling, with an angelic, operatic voice, singing "Silent Night" while holding her 1-1/2-year old daughter, Aria and being backed up by her father, John, & The Family Band.
Yingling, a native of Truro, once sang the National Anthem at a Boston Red Sox game at Fenway Park.
But on this day, she was in the cozy confines of the Truro Library.
The Family band includes her father, John Yingling on mandolin, Pierre Beauregard on guitar, Terri Conti on accordion, and Tim Dickey on dobro.
The infant tender and mild in this video was Aria, who needed a hug.
The Family Band, according to Beauregard, is a collection of Yingling relatives and acquaintances who perform on Cape Cod, Washington D.C., and Arkansas.
Each place has a Family Band, and yet they are all members of the same Family Band, he explained.
Please like us on Facebook
– If you like Cape Cod music, here is a 6,000-word story that Cape Cod Wave did on the Cape Cod original music scene. We interviewed 20 musicians, four club owners, and two radio deejays – Cape Cod Music And The Joy Of Being Originally Alive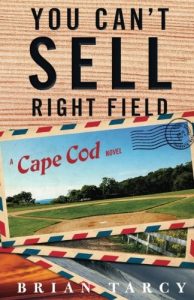 –PLEASE SEE You Can't Sell Right Field,  a novel from Cape Cod Wave about a developer, a softball team, and an election.
If you find a local journalism alternative valuable, please slide the below slider and support Cape Cod Wave.