FALMOUTH – We were lucky to wander over to the Falmouth Art Market on Thursday afternoon when Kathleen Healy was playing covers and originals near Falmouth Harbor.
In addition to playing several familiar covers beautifully and adeptly, Healy brought her own wonderful folk material to the stage. We were glad she did.
This is a video of her new mesmerizing beautiful song, "Straight To My Heart."
Healy has recorded three CDs but this new song has not yet been recorded, she said. We hope it is soon, as it is one of our favorite originals by a Cape artist.
Click here for more information on Kathleen Healy.
---

** Please support independent local journalism.
See the DONATION BUTTON AT THE TOP OF THE PAGE **

---
– Please like Cape Cod Wave on Facebook.
To check out Cape Cod Wave's more than 100 local music videos, click on Music Videos.
Cape Cod Wave Magazine covers the character & culture of Cape Cod. Please see our Longform stories.
---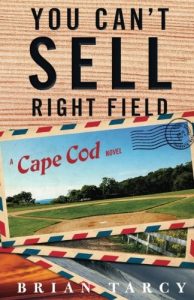 –PLEASE SEE You Can't Sell Right Field,  a novel from Cape Cod Wave about land for sale, a crooked developer, a softball team called, "The Townies," and an election.