HYANNIS – On a recent Friday night, we sat among the dinner/listening crowd at the Grand Cru and watched the Bart Weisman Jazz Group work their magic.
Our front row seat near Weisman as he played drums was truly special.
Watching him switch sticks, then use his hand to drum, grab sticks again then then flip his stick around to hit the cymbal was fun and fascinating.
And the music of the group was fantastic. With Weisman on drums, Ron Ormsby on bass and Paul McWilliams on piano, the passion and talent of these three came through in the music.
Here is "Blue Moon" arranged by McWilliams.
See also our profile of Bart Weisman.
Click here for information on Bart Weisman's music & schedule.
---

** Please support independent local journalism.
See the DONATION BUTTON AT THE TOP OF THE PAGE **

---
– Please like Cape Cod Wave on Facebook.
To check out Cape Cod Wave's more than 100 local music videos, click on Music Videos.
Cape Cod Wave Magazine covers the character & culture of Cape Cod. Please see our Longform stories.
---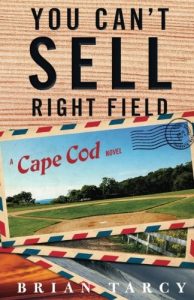 –PLEASE SEE You Can't Sell Right Field,  a novel from Cape Cod Wave about land for sale, a crooked developer, a softball team called, "The Townies," and an election.
Based on the true story of a Cape Cod development.