DENNIS – Seeing Chandler Travis perform anywhere with any of his many bands is always a highlight. As we have opined more than once, he is a prolific mad genius and a true Cape Cod treasure.
He's also a wonderful performer in so many settings, so it was a complete treat to see him perform Tuesday afternoon in a casual intimate outdoor gathering at one of our favorite venues, the Harvest Gallery Wine Bar.
It seemed like a nice way to musically ease our way out of the pandemic. Travis, who wrote the best pandemic song ever (which we put to our year-end 2020 short video review), was happy to be back performing.
Travis was scheduled to play only with his tremendously talented bass player, John Clark. But for the second set, Kami Lyle sat in and sang harmony.
It was the first time Travis and Lyle have sung together since December 2019, said Travis. "No rehearsal, no nothing. Kami had no idea at 4:30 that she'd be singing at 5," he said. No worries. It was wonderful.
The stage, such as it was, had been set up with tables on a new patio area in front of the restaurant. But for this song, the band moved in between the tables. Travis and Lyle sat down. It was as if they were performing in your backyard.
It was completely wonderful and the music, of course, by these three great musicians, was particularly nice. The lyrics for this song, "He Remembers" were written by Travis' longtime collaborator, David Greenberger.
Click here to buy Chandler Travis music or find his performance schedule.
---

** Please support independent local journalism.
See the DONATION BUTTON AT THE TOP OF THE PAGE **

---
– Please like Cape Cod Wave on Facebook.
To check out Cape Cod Wave's more than 100 local music videos, click on Music Videos.
Cape Cod Wave Magazine covers the character & culture of Cape Cod. Please see our Longform stories.
---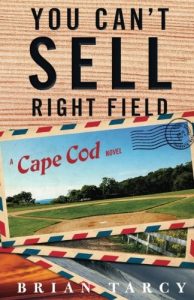 –PLEASE SEE You Can't Sell Right Field,  a novel from Cape Cod Wave about land for sale, a crooked developer, a softball team called, "The Townies," and an election.
Based on the true story of a Cape Cod development.