WOODS HOLE – To half-quote this catchy Crooked Coast song; We don't care what people say, on Cinco De Mayo on Cape Cod the weather doesn't matter anyway.
The scheduled outside block party moved inside of The Landfall because this is spring on Cape Cod.
So it took a bit for the day to transform from May 5 to Cinco De Mayo. When we arrived on May 5, we saw folks sitting calmly at tables watching the first part of the Crooked Coast show.
They were listening, sure. Even tapping their fingers and toes.
But song by song, the band brought folks along until, near the end of the night, this fun-loving dance scene was happening every song. We don't care what people say, Cape Cod is pretty awesome in every way.
Crooked Coast is Luke Vose on vocals and guitar, John McNamara on vocals and guitar, Ben Elder on bass, and Brendan Sawyer on drums.
Please like us on Facebook
– If you like Cape Cod music, here is a 6,000-word story that Cape Cod Wave did on the Cape Cod original music scene. We interviewed 20 musicians, four club owners, and two radio deejays – Cape Cod Music And The Joy Of Being Originally Alive
And here is a link to our growing collection of local music stories, and more than 100 music videos of local bands playing original music  –  MUSIC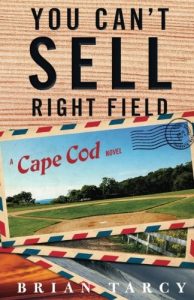 "This is a terrific read. Brian Tarcy's style and sense of humor make it easy reading, while his subject matter is of more importance than most communities realize. If you care about growth in your community and the lack of thoughtful planning, you owe it to yourself to read this thoughtful piece of fiction that is all too real in smaller communities in our country." — YOU CAN'T SELL RIGHT FIELD, A Cape Cod Novel