WELLFLEET – It was the Incredible Casuals (of sorts) reunion that we and so many others needed.
On Sunday, the band that ruled the Beachcomber for a quarter century or so, reunited to celebrate the life of a friend and fellow musician, P.J. O'Connell, who recently passed.
We were disappointed that Aaron Spade and, especially, Johnny Spampinato, former Casuals members, did not attend. But as some band not nearly as famous as the Incredible Casuals once sang, you can't always get what you want.
Well, we needed this.
The video of the band, Chandler Travis on bass, Steve Wood on guitar, Steve Shook on guitar and Rikki Bates on drums, and the crowd's reaction to the band, speaks for itself.
But we'd like to add this: It's been a long time since we've seen Rikki Bates play drums. She's even better than we remember, and no one in the entire Beachcomber seems to be having more fun.
We sure hope it happens again. We won't hold our breath but, seriously, just can't wait!
(More about Patstock, the celebration of P.J. O'Connell, to come. Check back on our home page: CapeCodWave.com)
– Please like us on Facebook.
– If you like Cape Cod music, here is a 6,000-word story that Cape Cod Wave did on the Cape Cod original music scene. We interviewed 20 musicians, four club owners, and two radio deejays – Cape Cod Music And The Joy Of Being Originally Alive
And here is a link to our growing collection of local music stories and videos – MUSIC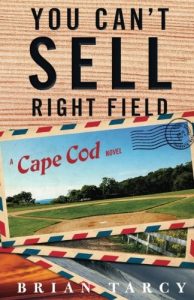 Please see, based on the true story of a Cape Cod land deal, from Cape Cod Wave: YOU CAN'T SELL RIGHT FIELD, A Cape Cod Novel