ORLEANS – This is a great song by a fantastic songwriter, Schuyler Grant, with a pretty tremendous band. As for this video, well, we apologize for the problematic lighting.
So despite the somewhat dark and pixelated way this appears, the listening part of this is really quite nice.  Appearing at the very cool Barley Neck Inn, Grant brought his original blues along with band members Brad Conant on drums, Scott Edwards on saxophone, and the great Jon Evans on bass.
We debated whether to post this because of visuals are not great. We apologize. We tried our best to fix them, as you can tell by the pixelation. But the song, "See Where Things Lead" is just so good that we thought you'd enjoy.
And if you want to see the non-pixelated Schuyler Grant, we suggest you go see him in person.
Please like us on Facebook.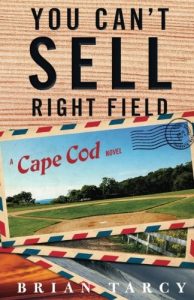 Please support Cape Cod Wave. Please see, OR EVEN BUY, a novel about development pressure and softball in a small town, FROM CAPE COD WAVE — YOU CAN'T SELL RIGHT FIELD, A Cape Cod Novel
– If you like Cape Cod music, here is a story that Cape Cod Wave did on the Cape Cod original music scene. We interviewed 20 musicians, four club owners, and two radio deejays – Cape Cod Music And The Joy Of Being Originally Alive
And here is a link to our growing collection of local music stories and videos –  MUSIC