PROVINCETOWN –  We think this song by the GroovaLottos is super catchy. This live version on Lopes Square in Provincetown, moments after the 2017 Carnival parade ended, is especially cool. Folks were dancing in the street to the drumming, and the band was on fire.
The lyrics to this song, which we discovered right after we discovered the band, have always cracked us up. We were thrilled to catch it live.
We first saw the GroovaLottos play live last November and we were immediately hooked by the power trio, which has since evolved and, for this show, had a lineup of Zyg on drums, Eddie Ray Johnson on drums, and Mwalim DaPhunkee Professor on keyboards and vocals.
Here they are at Carnival 2017.
Please like us on Facebook.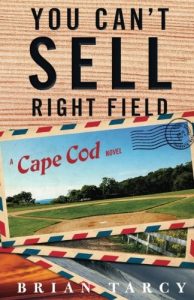 Please support Cape Cod Wave. Please see, OR EVEN BUY, a novel about development pressure and softball in a small town, FROM CAPE COD WAVE — YOU CAN'T SELL RIGHT FIELD, A Cape Cod Novel
– If you like Cape Cod music, here is a story that Cape Cod Wave did on the Cape Cod original music scene. We interviewed 20 musicians, four club owners, and two radio deejays – Cape Cod Music And The Joy Of Being Originally Alive
And here is a link to our growing collection of local music stories and videos –  MUSIC