WELLFLEET – On Sunday at Whitecrest Beach, where the surfers have been gathering for decades since it was called Four Mile Beach, even the youngest of surfers were old school.
No, wetsuits, no leash, and only vintage longboards allowed.
That was the rules for the Oldtimers Longboard Classic, founded in 1974 by almost everyone associated with the old Jaspers Surf Shop, owned by Mike Houghton, who seemed to be something of a hero to everyone at the event.
What an event, and what a surfing beach–check out this 1968 video.
At certain points in the contest it was 12 or so surfers to a wave.  At others, less – often zero. But at no time was anyone anything other than happy. There were waves of joy, and many cheers as surfers caught waves of ocean. And just down the beach, a dog named Cutty was practicing for next year's contest. (Watch the video)
This is Cape Cod Wave's favorite event of the year, and we always look forward to the crazy funny commentary of the most original of all performers we know, Edward Gurnett, who announces the event and has us laughing the entire day.
But it's the surfing that we like most of all. So check this out…
We believe this video, right here, is quintessential Cape Cod.
From our favorite surfing event of the year, the Cape Cod Oldtimers Longboard Classic, comes this video mashup with perfect original music, called "10 Middlehead Meltdown" by Cape Cod Wave favorite, Bruce Maclean. Enjoy!
– Please like us on Facebook.
All Cape Cod Wave Surfing Stories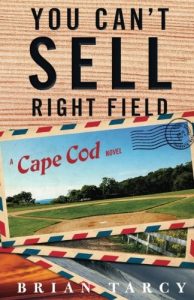 Please support Cape Cod Wave. Please see, OR EVEN BUY, a novel about development pressure and softball in a small town, FROM CAPE COD WAVE — YOU CAN'T SELL RIGHT FIELD, A Cape Cod Novel