FALMOUTH – The fourteenth rock from the end of the jetty at the mouth of Falmouth Harbor is a flat, comfortable spot and a great place to watch boats. The terminology we prefer is boat watching.
Even before we settled in, we couldn't help but notice someone's very large yacht anchored offshore about halfway between Falmouth and Martha's Vineyard. Other boat traffic went in and out of the harbor, and then by the big boat to offer a perspective of size.
We reached one easy determination: boat traffic on Cape Cod, especially in August, is much more interesting than motor vehicle traffic.
Afterwards, inspired, we went to the The Boathouse, a restaurant on Falmouth Harbor that is as nice as its name. There, we watched a boat put in the water by a boat lift, which is like a really big fork lift with enough weight in its back end, according Sam the bartender, to carry a 41-foot boat.
Here is a video of the boat lift in action:
– Please like us on Facebook.
For more photos from across Cape Cod, please see Scenic Cape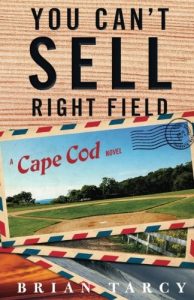 Please support Cape Cod Wave.
Please see, OR EVEN BUY, a novel about development pressure and softball in a small fictional Cape Cod town called Vermouth, FROM CAPE COD WAVE — YOU CAN'T SELL RIGHT FIELD, A Cape Cod Novel