WELLFLEET – Wellfleet Porchfest, featuring free acoustic music by several musicians on porches throughout the center of town, was a perfect way to spend an August afternoon.
Unfortunately, we arrived late and missed the first set of the all-afternoon show. We apologize to those bands we missed including, Out Late with Diana Di Gioia and Kathleen Healy of The Trailers.
But we made a loop with the crowd of happy people and shot this video, about 20 seconds from each act we found playing the second half of the afternoon.
Here is a taste of Wellfleet Porchfest. For the full effect, we recommend visiting the porches next year. It is Americana.
See our previous Porchfest stories.
– Please like us on Facebook.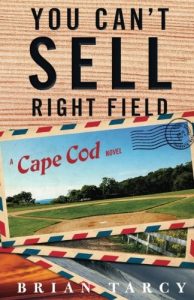 Please support Cape Cod Wave.
Please see, OR EVEN BUY, a novel about development pressure and softball in a small fictional Cape Cod town called Vermouth, FROM CAPE COD WAVE — YOU CAN'T SELL RIGHT FIELD, A Cape Cod Novel