EASTHAM – Remember earlier this month when the sun disappeared for two minutes? On Thursday at sunset, the star of our solar system had an entirely new two-minute magic trick, mimicking a ringed planet.
It seems we have a chameleon sun.
It didn't last long. As cool as this lead photograph is, it really doesn't do it justice. It was literally a "Wait, what?" moment.
And then in two minutes, it was gone. Does this sound familiar, eclipse watchers?
It was surrounded, before and after, by just another ho-hum spectacular sunset that we were witnessing at Cooks Brook Beach.
The scattering of clouds seemed to promise a great show, and then they delivered.
At the end of the show, we saw a very happy girl playing in the water learning what she will probably discover upon reflection: some sunsets are better than others.
– Please like us on Facebook.
For more photos from across Cape Cod, please see Scenic Cape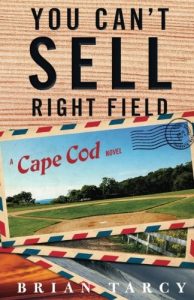 Please support Cape Cod Wave.
Please see, OR EVEN BUY, a novel about development pressure (sound familiar?) and softball in a small fictional Cape Cod town called Vermouth, FROM CAPE COD WAVE — YOU CAN'T SELL RIGHT FIELD, A Cape Cod Novel