WELLFLEET – Sometimes you go to see a musician and sometimes, at least on Cape Cod, the musician comes to see you.
Last Sunday, we caught the last few songs of Aaron Norcross's set at The Pearl. As he segued from "For What It's Worth" to "Satisfaction," Norcross left the stage and walked through the crowd playing his guitar.
We were well situated, eating oysters at a table right next to the oyster shuckers and near many of his adoring fans, as you will hear. This was live music at its best.
Norcross writes originals, and we hope the next time we see him we are early enough to catch one.
But this was pretty darn cool and about as close up as we can get to a musician and his fans.
Plus it was The Pearl in August. We'll recall this fondly when the snow arrives this winter.
– Please like us on Facebook.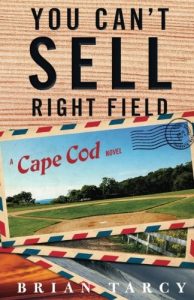 Please support Cape Cod Wave.
Please see, OR EVEN BUY, a novel about development pressure (sound familiar?) and softball in a small fictional Cape Cod town called Vermouth, FROM CAPE COD WAVE — YOU CAN'T SELL RIGHT FIELD, A Cape Cod Novel
– If you like Cape Cod music, here is a story that Cape Cod Wave did on the Cape Cod original music scene. We interviewed 20 musicians, four club owners, and two radio deejays – Cape Cod Music And The Joy Of Being Originally Alive
And here is a link to our growing collection of local music stories and videos –  MUSIC