PROVINCETOWN – First of all, we just dig the name, Kangaroo Rat.
Secondly, the two members of Kangaroo Rat (it's just fun to say), play a cool sort of street music with an accordion, foot tambourine and a glockenspiel. This original song, "MacMillan Wharf"  was played on Commercial Street, not far from its namesake. That alone makes it intriguing.
These two clearly talented musicians, created something interesting for anyone walking by, which seems to be exactly the point.
Describing themselves as, "confidently, street performers," Kangaroo Rat is Tim Desrosiers on accordion and foot tambourine, and Anna Bell on glockenspiel. The two met in college at St. John's in Santa Fe, New Mexico, and now live in Provincetown.
– Please like us on Facebook.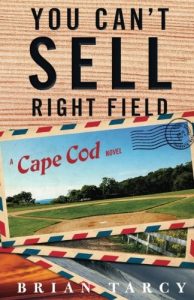 Please support Cape Cod Wave.
Please see, OR EVEN BUY, a novel about development pressure (sound familiar?) and softball in a small fictional Cape Cod town called Vermouth, FROM CAPE COD WAVE — YOU CAN'T SELL RIGHT FIELD, A Cape Cod Novel
– If you like Cape Cod music, here is a story that Cape Cod Wave did on the Cape Cod original music scene. We interviewed 20 musicians, four club owners, and two radio deejays – Cape Cod Music And The Joy Of Being Originally Alive
And here is a link to our growing collection of local music stories and videos –  MUSIC