MASHPEE – We just discovered a new band that others have already found. On Tuesday night at the very nice Mashpee Community Park, this young group with a hard edge, Canon Hill, played as part of the TD Bank Summer Concert Series.
The concert series, that the bank puts on in partnership with the Arts Foundation of Cape Cod, has featured bands at venues in towns all across the Cape.
Playing in a gazebo for a bunch of folks in lawn chairs isn't necessarily the expected gig for an aspiring punk band, but Canon Hill put on a high energy show while showcasing their songwriting talent.
Even while facing a bit of adversity from some of their own equipment, Canon Hill rose to the occasion and put on a fun, focused show with several original songs, like this one, "Late" from the band's new CD, "Mugshot."
Canon Hill is Logan Tichnor on guitar and vocals, Noah Pelty on guitar and vocals, Gabe Duff on bass, and Ben Hayden on drums.
Please like us on Facebook.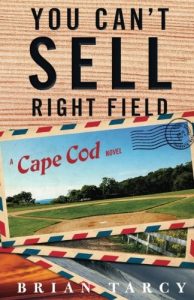 Please see, from Cape Cod Wave,  YOU CAN'T SELL RIGHT FIELD, A Cape Cod Novel
– If you like Cape Cod music, here is a story that Cape Cod Wave did on the Cape Cod original music scene. We interviewed 20 musicians, four club owners, and two radio deejays – Cape Cod Music And The Joy Of Being Originally Alive
And here is a link to our growing collection of local music stories and videos –  MUSIC