ORLEANS – Here are 2-1/2 minutes of musical distraction before your election anxiety begins.
These 2-1/2 minutes are an edited down version of the 7 minutes we spent in September at the Barley Neck Inn.  It was among the best 7 minutes we've had during the pandemic. We saw Bruce Maclean & Friends play music – a song and a half to be specific.
Bruce Maclean, AKA Link Montana, is a Cape Cod Wave favorite. His Friends, the band for this night, included Lou Cataldo on drums and Jay Cournoyer on bass.
We arrived in Orleans at the very end of their set and we didn't even stay long enough for a waiter to notice us.
We just wanted, er, needed, to see live music at an actual Cape Cod venue. It was the first and only time we've seen live music at a venue, not at a house, since March.
As for the music, Cape Cod Wave has made an effort to record almost all original songs by Cape Cod bands since we began in 2013.
But every time a worldwide pandemic hits and we only see seven minutes of live music in eight months, we make an exception to that rule.
So here is Bruce Maclean & Friends, – with parts of "I Got You (I Feel Good)" by James Brown, and "Wagon Wheel" by Darius Rucker.
Beyond being a musician, Maclean has a studio and is a fantastic videographer, putting out what we think are the coolest uses of technology in music we have seen by anyone on the Cape. Check out his latest video of his version of Neil Young's "Revolution Blues."
---

** Please support important, independent local journalism.
See the DONATION BUTTON AT THE TOP OF THE PAGE **

---
– Please like us on Facebook.
Our large collection of local music stories and videos – MUSIC
---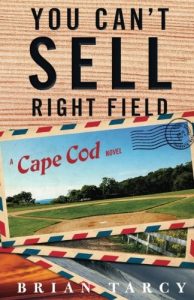 –PLEASE SEE You Can't Sell Right Field,  a novel from Cape Cod Wave about land for sale, a crooked developer, a softball team called, "The Townies," and an election.
Based on the true story of a Cape Cod development.