CAPE COD – While 2020 hasn't been an especially good year, it has been an especially good year for autumn leaves. Here is a video shot in several spots in several Cape towns accompanied by original music by the Bert Jackson Quartet: "A La Cube."
In previous years we've taken journeys in specific spots to see the foliage. This is our third autumn collaboration with Bert Jackson, whose original music seems to fit the beauty of fall colors on Cape Cod in such a perfect way.
This year, rather than visit one specific place and go on a journey, we instead did some power hiking. All fall, we'd been taking photos but in the past few days as the colors exploded we began chasing leaves.
We hopped in the Cape Cod Wavemobile and chased colors for three straight days. Here are the results of that, mixed in with scenes from earlier this fall.
In this video, and we may be forgetting some, are scenes from:
In Falmouth: a path next to Mullen-Hall School, Falmouth Harbor, the Coonamesset Pond, The Knob, Goodwill Park, the Daniel & Carmela Bartolomei Conservation Area and Chapoquoit Beach
In Bourne: Bourne Sisters Woodland, Four Ponds Conservation Area, and Red Brook Pond Conservation Area
In Sandwich: Cooks Farm Conservation Lands
In Mashpee: Pickerel Cove
In Barnstable: West Barnstable Conservation Area, and Long Pond Conservation Area
Wellfleet Harbor
Provincetown Community Float
Thanks again to Bert Jackson for this great original song and to all the talented members of the Bert Jackson Quartet; Jackson on guitar, Paul Lesniak on soprano saxophone, Roe Osborn on bass, and Kareem Sanjaghi on drums. To buy his music or see his schedule, see Bert Jackson's website.
---

** Please support important, independent local journalism.
See the DONATION BUTTON AT THE TOP OF THE PAGE **

---
– Please like us on Facebook.
For more photos from across Cape Cod, please see Scenic Cape
More Cape Cod Wave collaborations with Cape Cod Musicians 
---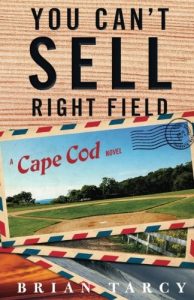 –PLEASE SEE You Can't Sell Right Field,  a novel from Cape Cod Wave about land for sale, a crooked developer, a softball team called, "The Townies," and an election.
Based on the true story of a Cape Cod development.