WELLFLEET – Well, that was fun. We wandered into The Well on Saturday night to see VB And The Buzz playing some classic blues, as well as some great originals.
It was a secondary treat of the evening after after seeing a play at the great Harbor Stage Company.
The four-piece (well, three plus a guest saxophone player) band, VB And The Buzz, includes Mark Van Bork on guitar and vocals, Joe Hoyt on drums, Sue Goldberg on bass, and David Bluestein, visiting from Boston, on sax.
Van Bork said he's been writing a lot of songs lately, including this new cool one about getting treated worse than a dog treats a bone. It is called, "Dog Treats A Bone."
Please like us on Facebook.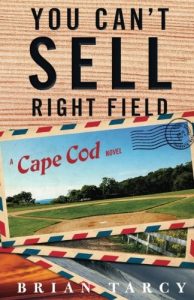 Please see, YOU CAN'T SELL RIGHT FIELD, A Cape Cod Novel
– If you like Cape Cod music, here is a story that Cape Cod Wave did on the Cape Cod original music scene. We interviewed 20 musicians, four club owners, and two radio deejays – Cape Cod Music And The Joy Of Being Originally Alive
And here is a link to our growing collection of local music stories and videos –  MUSIC