YARMOUTH – It is the season of the osprey. Or so we say, having seen more this year than in previous years.
Of course, it helps to look where the osprey live, especially in the Callery-Darling Conservation Area, where we saw this show.
Earlier, we caught a photo of some young osprey in a nest in Falmouth. And thus, we put them together into this, a 1-minute celebration of Cape Cod osprey.
– Please like us on Facebook.
For more photos from across Cape Cod, please see Scenic Cape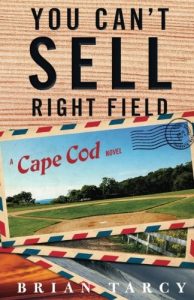 – A Novel By Brian Tarcy of Cape Cod Wave
"This is a terrific read. Brian Tarcy's style and sense of humor make it easy reading, while his subject matter is of more importance than most communities realize. If you care about growth in your community and the lack of thoughtful planning, you owe it to yourself to read this thoughtful piece of fiction that is all too real in smaller communities in our country."