YARMOUTH – Our timeworn, proven strategy to discover Cape Cod is to drive until we see a road we have never been on before, and turn left.
We always turn left, like a NASCAR driver in a Prius.
And that is how we discovered Homer's Dock Trail, off of Homer's Dock Road, and giving us a good look at the salt marshes of the Callery-Darling Conservation Area.
It was spectacular, proving our theory that a left turn is always right.
– Please like us on Facebook.
For more photos from across Cape Cod, please see Scenic Cape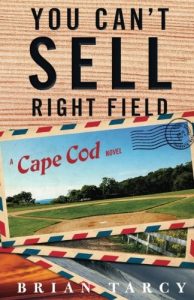 – A Novel By Brian Tarcy of Cape Cod Wave
"This is a terrific read. Brian Tarcy's style and sense of humor make it easy reading, while his subject matter is of more importance than most communities realize. If you care about growth in your community and the lack of thoughtful planning, you owe it to yourself to read this thoughtful piece of fiction that is all too real in smaller communities in our country."
`