MASHPEE – Jim Decatur is one of those special acoustic guitar players who make you want to watch while you listen.
We saw Decatur at the cozy Naukabout Brewery inside the old Flume Restaurant in one of the cooler low-key venues we've been in. And seeing him dip into his repertoire of songs we love was a treat, but we are fans of original music and Decatur did not disappoint.
We particularly enjoyed his vocals on this new song, "Right Where I Want to Be," although we are partial to the song's original name. You'll have to go see and ask him to find out that name. Meanwhile, enjoy the song.
Please like us on Facebook
– If you like Cape Cod music, here is a 6,000-word story that Cape Cod Wave did on the Cape Cod original music scene. We interviewed 20 musicians, four club owners, and two radio deejays – Cape Cod Music And The Joy Of Being Originally Alive
And here is a link to our growing collection of local music stories, and more than 100 music videos of local bands playing original music  –  MUSIC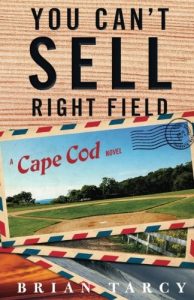 – A Novel By Brian Tarcy of Cape Cod Wave
"This is a terrific read. Brian Tarcy's style and sense of humor make it easy reading, while his subject matter is of more importance than most communities realize. If you care about growth in your community and the lack of thoughtful planning, you owe it to yourself to read this thoughtful piece of fiction that is all too real in smaller communities in our country." — YOU CAN'T SELL RIGHT FIELD, A Cape Cod Novel