WELLFLEET – It was a very sensible way to end a very hot day in which we were not wearing shoes for much of it. On Saturday night, we saw Sensible Shoes, a Vermont-based band that is now half based on Cape Cod.
At The Well, the band of Barbara Blaisdell on piano and vocals; Tim Utt on guitar and vocals; Steve Drebber on drums and vocals; and Scott Paulson on bass, played a mix of covers and originals including maybe the best version of "Quinn The Eskimo," by Bob Dylan, that we have ever heard.
Blaisdell said the band is from Vermont "and more recently from Cape Cod."
Utt and Blaisdell have a home in Provincetown and often play with some of the best musicians on Cape Cod, including Karl and Joe Hoyt, Liam Hogg, Johnny Spampinato and Luke Massouh.
In fact, she said, "We've been recording an album of original music at the Boathouse Studio in Wellfleet, produced by Johnny Spampinato and featuring Liam Hogg, Jay Cornoyer, Kami Lyle, Ron Siegel and Joey Spampinato."
But we digress. This is the actual band, Sensible Shoes, with all four members, who are, in fact, the original Vermont-based band. And they're good. Really good, as witnessed by this new original song,  "The Lockout."
– Please like us on Facebook.
– If you like Cape Cod music, here is a 6,000-word story that Cape Cod Wave did on the Cape Cod original music scene. We interviewed 20 musicians, four club owners, and two radio deejays – Cape Cod Music And The Joy Of Being Originally Alive
And here is a link to our growing collection of local music stories and videos – MUSIC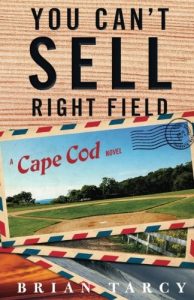 – A Novel By Brian Tarcy of Cape Cod Wave
"This is a terrific read. Brian Tarcy's style and sense of humor make it easy reading, while his subject matter is of more importance than most communities realize. If you care about growth in your community and the lack of thoughtful planning, you owe it to yourself to read this thoughtful piece of fiction that is all too real in smaller communities in our country."